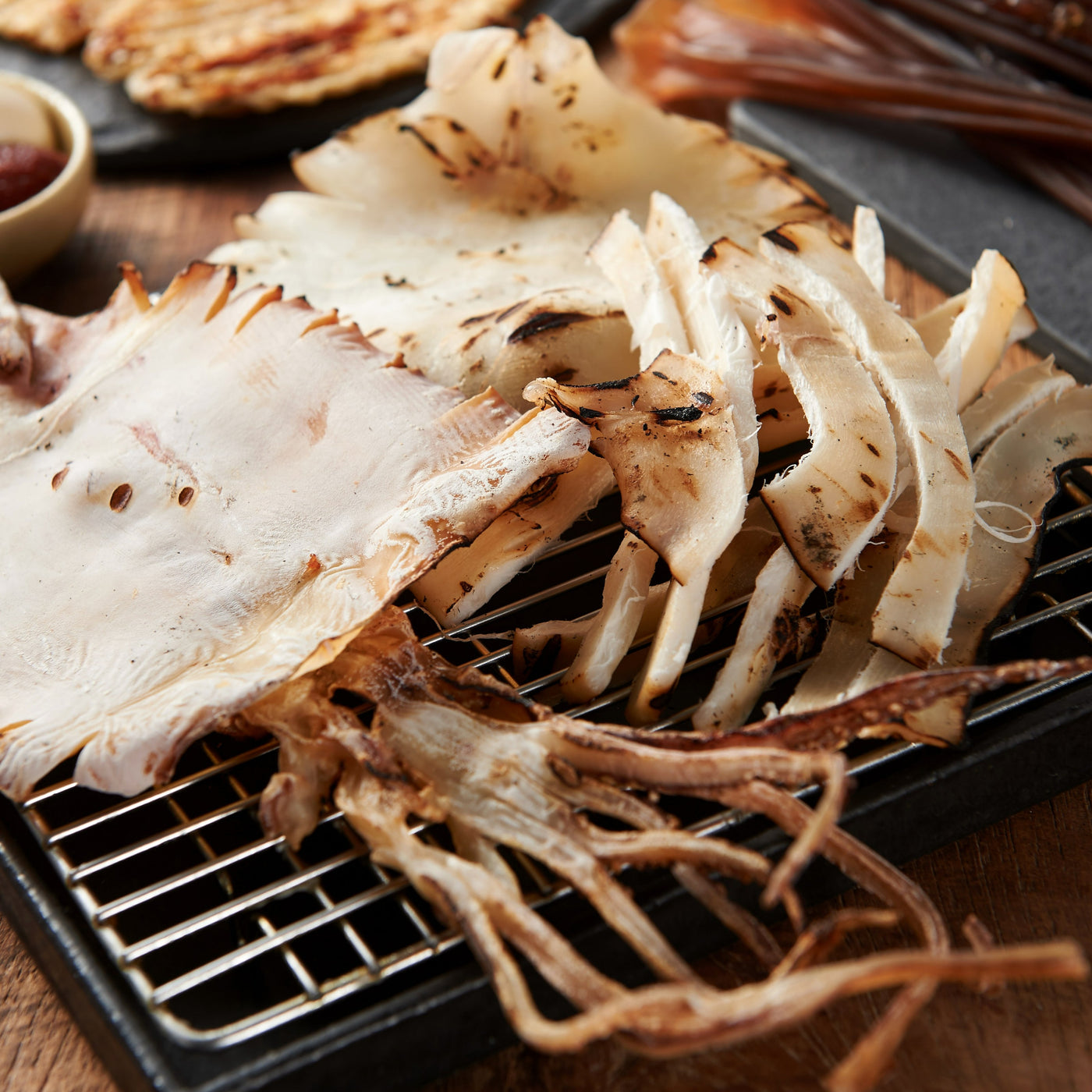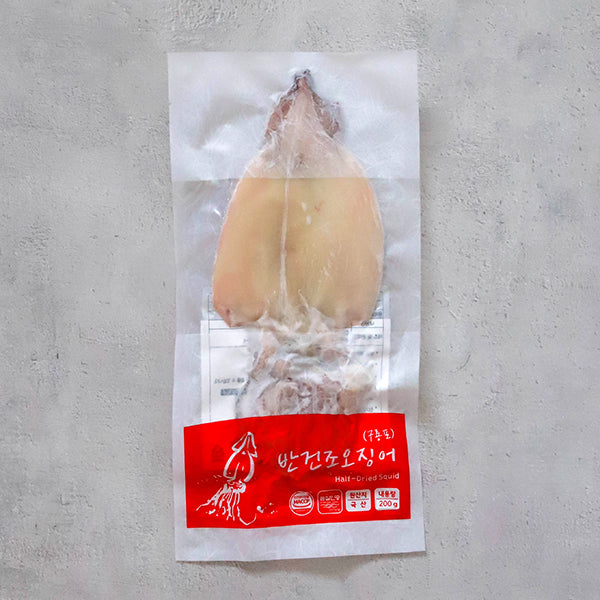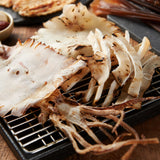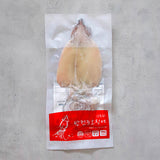 1 Day shipping
Free shipping on 1 Day shipping items over $169
[YP Fisheries] Half Dried Squid 200g


 The fresh and thick Donghae squid is semi-dried, so it has a moist and chewy taste.

 It is not salty, light, and clean because it is not seasoned separately.


Manufactured Environment
Half-dried squid by sea breeze in Pohang!



Fresh squid was dried by east coast with sea breeze.

 It is moist, thick, not salty, and light, so you can enjoy it healthier.
How to Use
 It's clean, hygienic, and very easy to handle!

 Squid is rich in taurine, which restores fatigue, activates liver function, and makes blood vessels healthier.


Verified Quality
 It is an excellent seafood made hygienically by the latest HACCP facilities!

 The factory, designed to meet the latest hygiene standards, manufactures according to strict management standards.
California Proposition 65
WARNING: Consuming this product can expose you to chemicals including lead and cadmium which are known to the State of California to cause cancer and birth defects or other reproductive harm. For more information go to www.p65Warnings.ca.gov/food

 It is YP seafood that has been in place for a long time in Guryongpo, Pohang. Raw materials are purchased directly from the fishing market, and the latest HACCP facilities are hygienically processed and produced.
Shipping Information
Refund Policy
Exchange or refund requests must be made within 7 days of receiving your product and should be initiated by contacting us through email (help@wooltariusa.com) or phone (310-933-8648) with a photo.
Please note that exchange or refund requests made on review boards or other platforms are not accepted.
A 30% restocking fee plus shipping charges apply for returns due to a change of mind, and refunds are not available for non-defective refrigerated/Korea-US direct delivery items.
맛있게 잘 먹었어요.
익혀 먹어야한다는 번거로움이 있지만 맛있었어요.
오징어국이 너무 먹고싶어서 구매했는데 보관도 편하고 양도 넉넉해서 좋아요!
목요일 오후 5시 반쯤 구매했는데 다음날 오전 11시에 도착했어요
24시간도 안걸린 배송이라니~~ 감동적입니다 ㅎㅎ
얼음팩 넉넉히 넣어주셔서 살짝만 녹은 상태로 도착했어요
얼음팩이 친환경적인 소재라 더 맘에 들었어요
마침 즐거운 불금이라 육퇴후에 오징어 구워서 맥주 한잔 했어요!
불금에 맥주 안주하라고 금요일에 맞춰 보내주신 울타리몰의 센스!! 최고!
한팩에 두마리 들어있는데 한마리만 꺼내서 물에 한번 헹군다음 가위로 살짝씩 잘라서 버터두른 팬에 구웠어요
칼집넣어서 좀 덜 오무라들긴하기만 그래도 집게로 좀 눌러줘야 덜 오무라들어요
마요네즈, 간장, 와사비 조금 넣은 양념장 만들어서 찍어먹었더니 어머나 세상에 이렇게 맛있을 수가!!!
남편이랑 한마리 뚝딱하고 한마리 더 구울까…?
처음부터 두마리 다 구울걸 그랬나봐요 ㅎㅎ
맛나게 오징어안주해서 맥주 한잔씩(사실은 두잔 ㅋㅋ) 하고 기분좋게 하루 마무리했답니다~
남편이 오징어 세일 또 안하냐고 물어보네요 ㅎㅎ
미국에서 이렇게 살 통통하고 맛있는 반건조오징어를 맛볼 수 있다니 진짜 감동이네요ㅠㅠ
감사합니다!!
품질 너무 좋아요!! 부드럽고 맛있는 반건조오징어