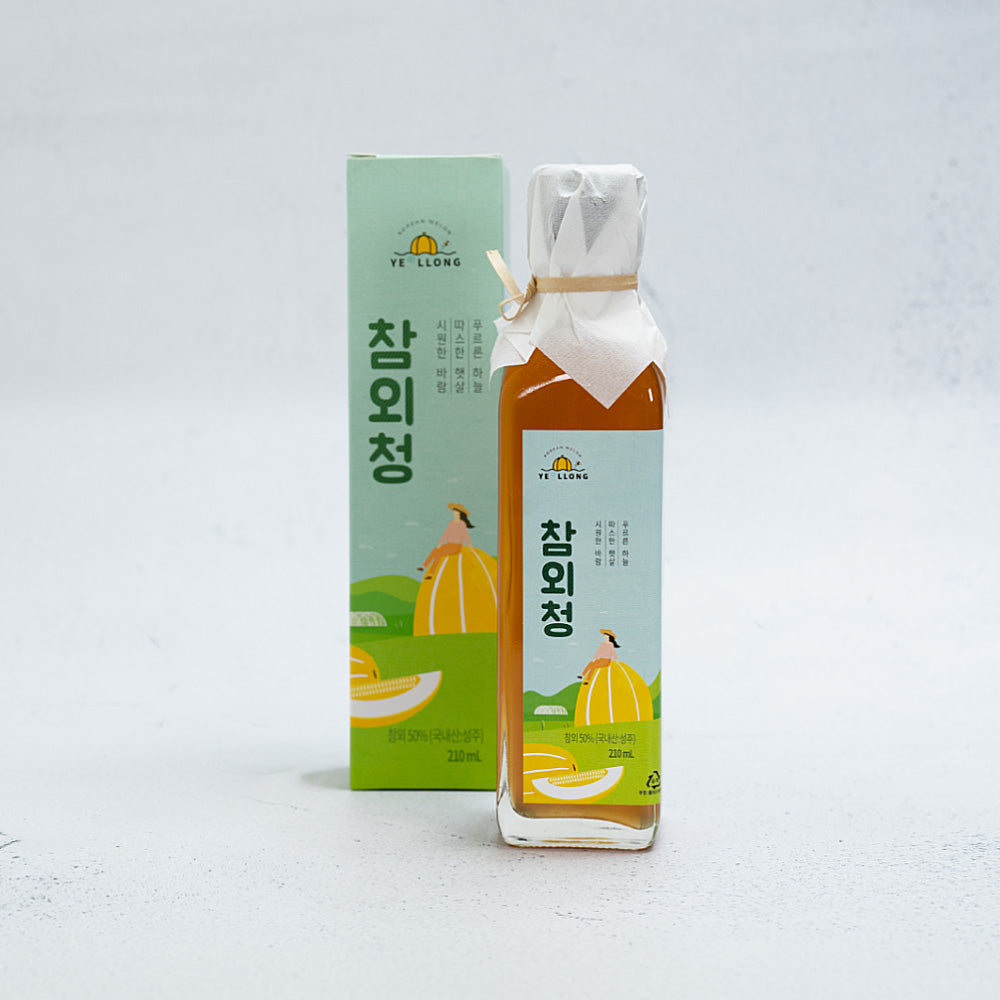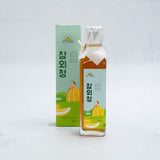 Seongju Korean Melon Syrup 210ml
Lightning Fresh
99 Delivery
Free shipping on Lightning Delivery items over $169
Free shipping on 99 Delivery items over $99
[Chamsam Farming] Seongju Korean Melon Syrup 210ml 
Manufactured Environment
Chamsem Farming in Seongju, Gyeongsangbuk-do
Farmers directly harvest melon and produce the products from Seongju, Gyeongsangbuk-do, the largest production area of melon in Korea. Among the melons that are considered one of the representative fruits of summer, melons from Seongju are known to have the coolest and sweetest taste.
Nutritions
The effects of refreshing and sweet korean melon
Korean melons are rich in dietary fiber, high in moisture, and low in calories, making it good for diet and skin beauty. Folic acid levels are also high, which is know to support the health of pregnant women and fetuses.
How to Use
Recommended Usage
The subtle and sweet taste of Korean melons make this a great addition to sparkling water, juice or warm tea! Or, use it as a  substitute for sugar to add a rich, savory taste to a dish.
California Proposition 65
WARNING: Consuming this product can expose you to chemicals including lead and cadmium which are known to the State of California to cause cancer and birth defects or other reproductive harm. For more information go to www.p65Warnings.ca.gov/food
| | |
| --- | --- |
| Allergy Info. | This product is manufactured in the same manufacturing facility as products using tomatoes, chicken and pork. |
| Manufacturer | Chamsem Farming Association |
| Origin | Seongju-gun, gyeongsangbuk-do |
| Ingredients | Melon 58.5% (domestic), sugar 40%, vinegar 0.5% |
226 kcal per 100g
* 1 day nutrient
ratio to reference value
0mg sodium
0%
55g carbohydrate
17%
saccharide 51g
51%
fat 0g
0%
0g transfat
0g saturated fat
0mg cholesterol
0%
1g protein
* The ratio (%) to the daily nutritional standard is 2,000 kcal, so it may vary depending on the individual's required calories.
Note: As this is a preservative-free product, please consume it as soon as possible. This product is being fermented and the lid may be separated by pressure. In this case, please contact the place of purchase.
Storage: Avoid direct sunlight and store in a cool, shady place, and refrigerate after opening.

Chamsem Agricultural Association is located in Seongju, Gyeongsangbuk-do, the largest melon producing region in Korea. We deliver freshly harvested melons, a seasonal fruit, so that you can enjoy them all year round.
Shipping Information
Refund Policy
Exchange or refund requests must be made within 7 days of receiving your product and should be initiated by contacting us through email (help@wooltariusa.com) or phone (310-933-8648) with a photo.
Please note that exchange or refund requests made on review boards or other platforms are not accepted.
A 30% restocking fee plus shipping charges apply for returns due to a change of mind, and refunds are not available for non-defective refrigerated/Korea-US direct delivery items.