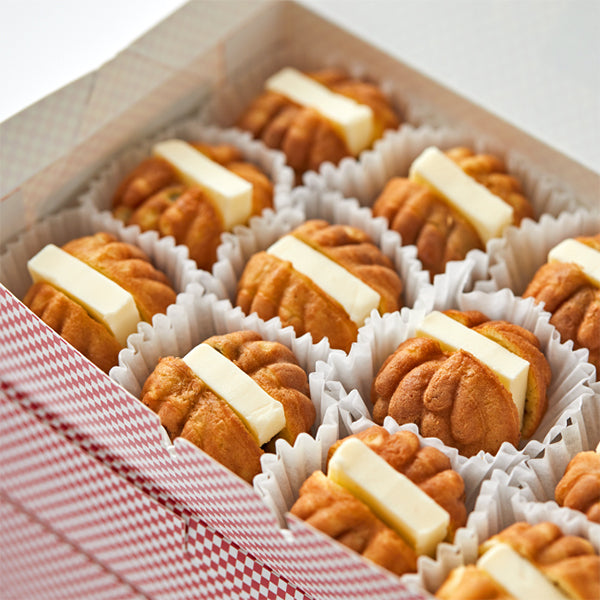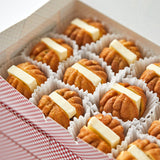 Redbean & Butter Walnut Pastry (20g x 12 ct)
1 Day shipping
Free shipping on 1 Day shipping items over $169
[Hakhwa 1934] Redbean & Butter Walnut Pastry (20g x 12ct)
Experience the ultimate blend of tradition and French gourmet excellence with our Hodu Snacks. Crafted from a 90-year legacy of Hakhwa's Redbean & Butter Walnut Pastry, these snacks offer a uniquely rich, nutty flavor, perfected through 12 hours of fermentation. Enjoy the world's softest and moistest walnut snack, perfect for both a light treat and a classy gift. 30 pieces in one box.
California Proposition 65
WARNING: Consuming this product can expose you to chemicals including lead and cadmium which are known to the State of California to cause cancer and birth defects or other reproductive harm. For more information go to www.p65Warnings.ca.gov/food
Shipping Information
Refund Policy
Exchange or refund requests must be made within 7 days of receiving your product and should be initiated by contacting us through email (help@wooltariusa.com) or phone (310-933-8648) with a photo.
Please note that exchange or refund requests made on review boards or other platforms are not accepted.
A 30% restocking fee plus shipping charges apply for returns due to a change of mind, and refunds are not available for non-defective refrigerated/Korea-US direct delivery items.
맛있어요! 풍부하고 부드러워서 금방 먹게돼요 재구매 의사 있어요
오븐에 살짝 돌리면 버터가 녹아 들어 가면서 진짜 맛있어요.
재구매 합니다.
제가 초등학생 때 엄마께서 천안에 출장 다녀오실 때마다 사 오셨던
이 할머니 학화 호도과자를 미국에서 먹으니 더 맛있고 옛날 생각이 납니다!
빨간색과 흰색의 격자무늬 포장지에 할머니 사진이 있는 포장지는
그때와 똑같아서 저만 20년의 세월을 맞이한 것 같네요!
엄마께서는 늘 흰 앙금으로 사 오셨었는데 이번에 울타리 몰에서 앙버터가 새로 나와서
구입해 봤습니다.
앙금과 버터의 조합이 너무 맛있었고 커피와 우유랑 먹으니
정말 찰떡이었습니다!
남편도 단것을 별로 안 좋아하는데 이건 맛있어서 그런지 한 번에 2개씩 먹고
그다음 날도 계속 찾더라고요! 이건 다음에 또 재구매 할 것 같습니다.
한국에서는 학화 호도과자에서 호도 육포랑 홍삼 호도 육포도 있던데
이것도 울타리 몰에서 판매한다면 무조건 살 의향 있습니다!
학화호두과자 앙버터는 제가 울타리 몰에서 가장 좋아하는 최애 간식이 되었습니다!
제발 오래오래 팔아주세요!!!!!!!!!!!!!!!!!!!
기대한 만큼 맛있진 않았어요. 그래서 별 3개 입니다.
그렇게 특별하지 않아요. 가격만 엄청 비싸지.