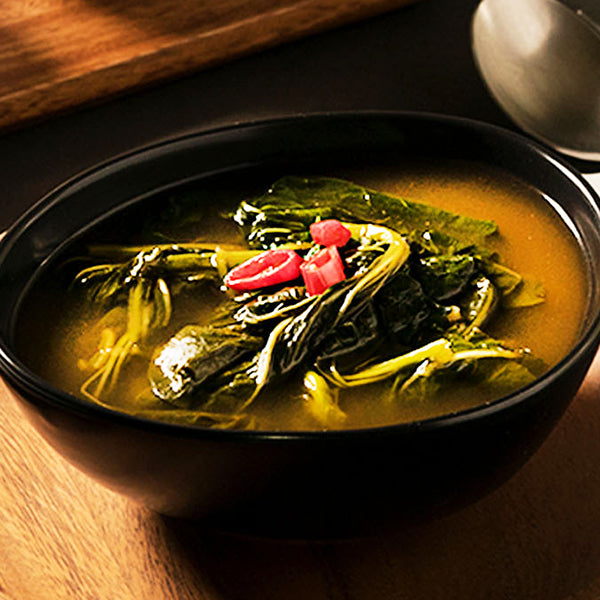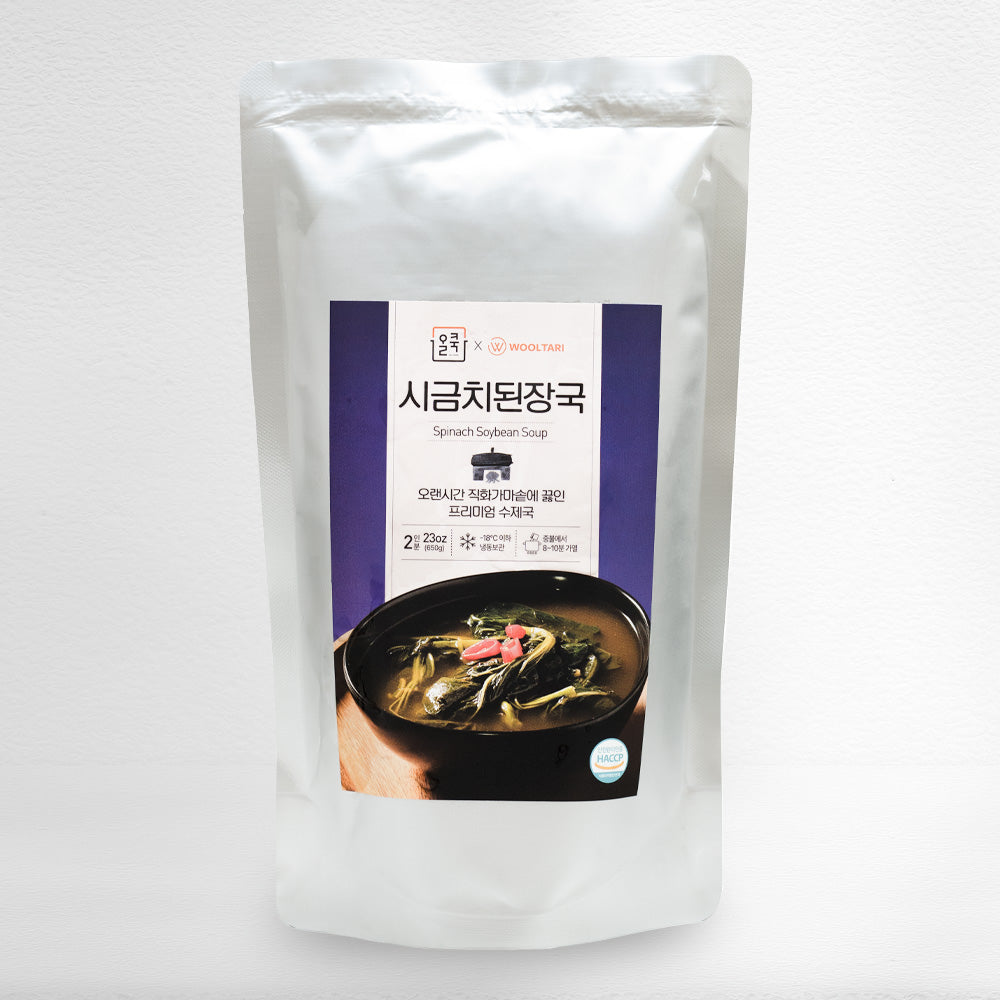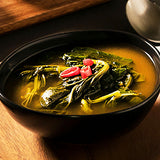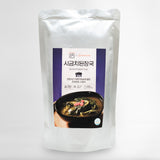 1 Day shipping
Free shipping on 1 Day shipping items over $169
[All Cook] 650g of household spinach miso soup
Family miso soup made with domestic ingredients!
It is a deep and delicious taste by adding conventional soybean paste, not ordinary commercial miso.
It is a home -style white miso soup with a variety of domestic ingredients including broth.
Enjoy a delicious, healthy and strong meal!
Production and Distribution
영양만점 국내산 시금치가 듬뿍!
국내산 시금치는 철분과 비타민A 등 몸에 좋은 영양소가 풍부하며 그 부드러운 식감이 일품이죠. 약간의 고춧가루로 살짝 매콤함을 더해, 입맛 없고 기운이 없는 날에도 부담없이 식사를 하실 수 있도록 끓여내었습니다.
시금치와 된장 등 갖은 재료들이 어우러져 풍성한 식감을 선사하는데요. 취향에 따라 두부나 청양고추 등을 첨가하시면 더욱 풍성하게 즐길 수 있습니다.
Manufacturing Process
직화가마솥에 오랫동안 우려내어 만든
국내산 멸치다시 베이스!
멸치, 다시마, 황태, 무, 대파, 마늘 등을 넣고 오랜 시간 육수를 푹 우려냈습니다.
직화가마솥에 끓여내어 여타 국탕들과는 비교할 수 없는 깊고 진한 맛이 납니다.
무엇보다도 기본에 충실하고자 했기에 재료에서 우러나오는 본연의 깊은 맛을 느낄 수 있습니다.
Verified Quality
마켓컬리에서도 잔잔한 입소문!
세상 까다로운 마켓컬리 고객들에게도 잔잔하게 입소문이 나고 있습니다. 울타리몰 전용 파우치팩에 위생적으로 담았으니 더욱 믿음직합니다!
California Proposition 65
WARNING: Consuming this product can expose you to chemicals including lead and cadmium which are known to the State of California to cause cancer and birth defects or other reproductive harm. For more information go to www.p65Warnings.ca.gov/food
언제나 올바른 그 이름, 올쿡!
여타 공장에서 만든 국·탕·찌개에 들어가는 수많은 조미료와 복합양념을 목격한 순간, 올쿡은생각했습니다. 좋은 재료를 아낌없이 넣으면 나쁜조미료 없이도 맛을 낼 수 있지 않을까! 단순히 맛을 내는 것을 넘어서 원재료의 가치를 구현하면 어떨까! 가족과 함께 먹는 집밥, 언제 어디서나 먹을수 있으면 얼마나 좋을까!
그렇게 탄생한 올쿡은 간편식(HMR)시장 선두에 디딤돌을 내딛고 있습니다.
Shipping Information
Refund Policy
Exchange or refund requests must be made within 7 days of receiving your product and should be initiated by contacting us through email (help@wooltariusa.com) or phone (310-933-8648) with a photo.
Please note that exchange or refund requests made on review boards or other platforms are not accepted.
A 30% restocking fee plus shipping charges apply for returns due to a change of mind, and refunds are not available for non-defective refrigerated/Korea-US direct delivery items.
리뷰 보고 시켜 봤는데 간편하고 맛있습니다
시금치도 넉넉하고 … 국물이 진해서 약간 짤수도 있는데 물을 조금 추가 하니까 정말 맛있었어요
바쁠때 요리하기 귀찮을때 후다닥 너무 좋아요. 맛도 일품입니다.