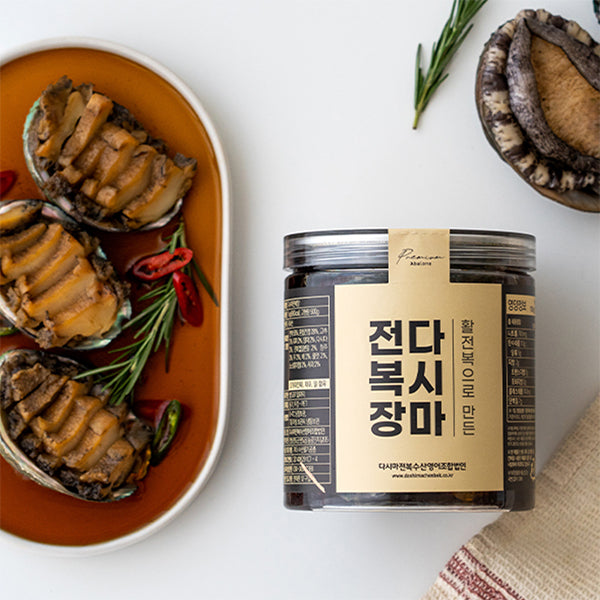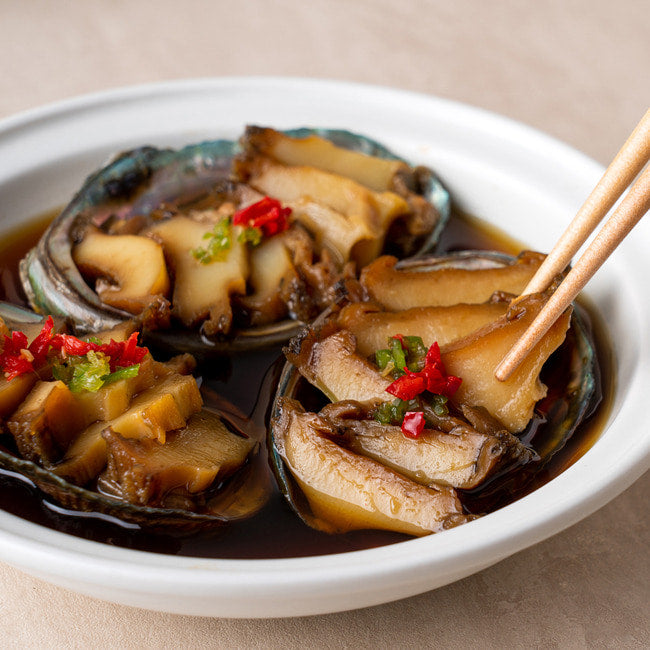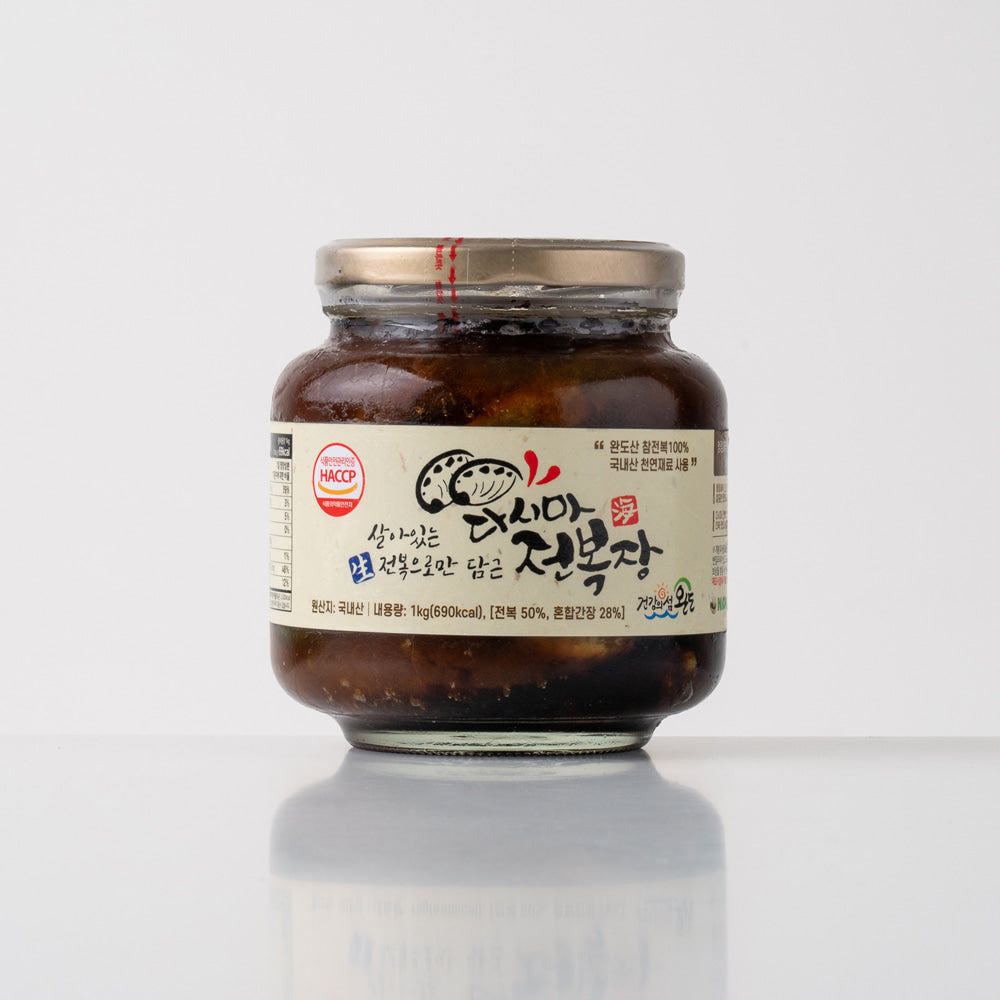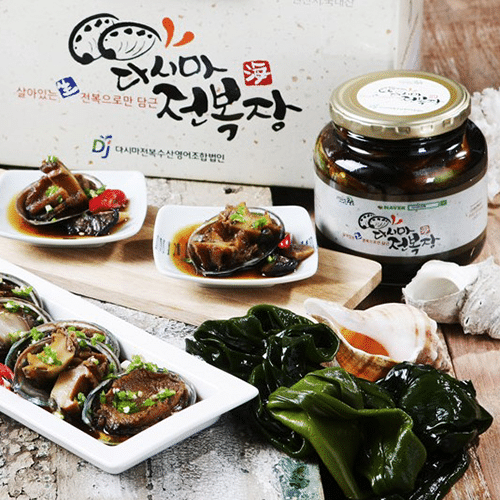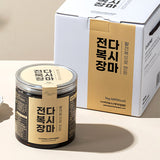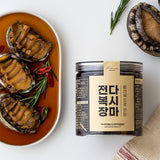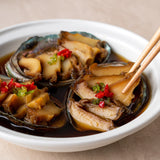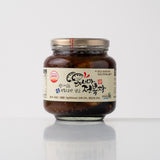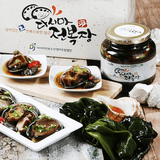 Soy Marinated Abalone 1kg (10 servings)
1 Day shipping
Free shipping on 1 Day shipping items over $169
[Kelp Abalone Fishery] Soy Marinated Abalone 1kg (10 servings)
Kelp abalone paste is made from live abalone collected on the same day, and it is a delicious rice thief product from the healthy island of Wando.
Manufactured Environment
Clean Sea Off Wando
This is a luxury abalone made by feeding kelp and seaweed off the coast of Clean Wando.
How to Use
How to enjoy kelp abalone paste deliciously.
With the best chewy texture, this paste is not only great as simple side dishes, but even better if mixed with rice.
California Proposition 65
WARNING: Consuming this product can expose you to chemicals including lead and cadmium which are known to the State of California to cause cancer and birth defects or other reproductive harm. For more information go to www.p65Warnings.ca.gov/food

Kelp Abalone Fisheries English Association Corporation is a company that cultivates the highest quality Wando kelp abalone and establishes an honest relationship between the producer and the consumer by eliminating unnecessary distribution processes.
Shipping Information
Refund Policy
Exchange or refund requests must be made within 7 days of receiving your product and should be initiated by contacting us through email (help@wooltariusa.com) or phone (310-933-8648) with a photo.
Please note that exchange or refund requests made on review boards or other platforms are not accepted.
A 30% restocking fee plus shipping charges apply for returns due to a change of mind, and refunds are not available for non-defective refrigerated/Korea-US direct delivery items.
전복이 정말 부드러워요. 짜지 않아 빨리 먹어야할 것 같아 걱정했는데 거의 매 끼니마다 상에 올려도 질리지 않는지 순삭이네요. 재구매 일순위에요.
간장이 많이 짜지않고 좋았어요. 오자마자 녹을때까지 기다렸다가 저녁에 먹었는데 좋더라구요. 맘같아선 한병 더 사고 싶어요