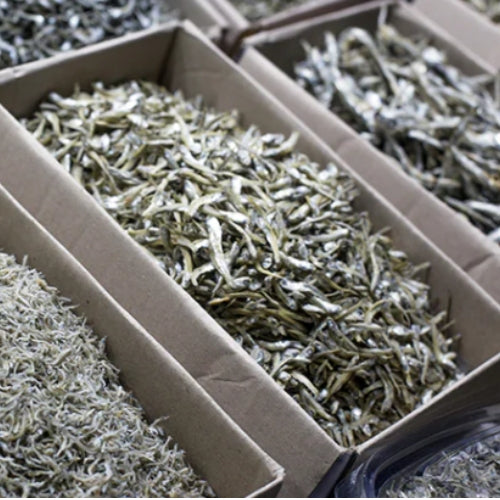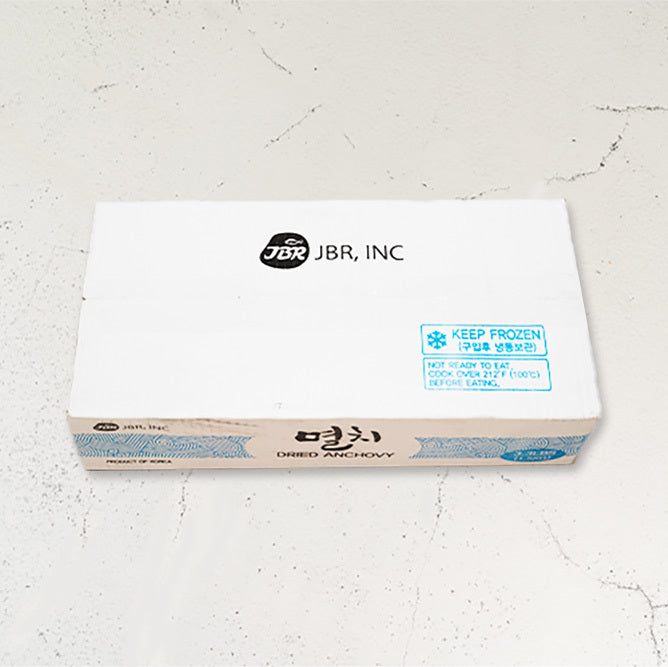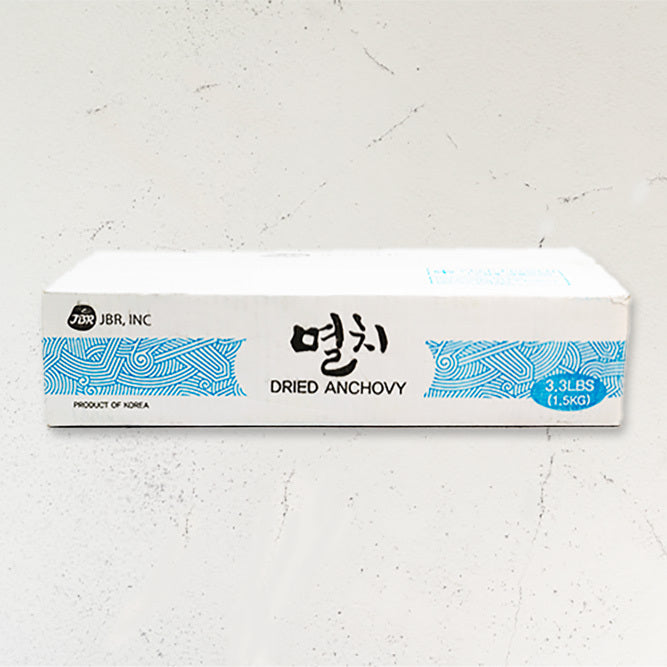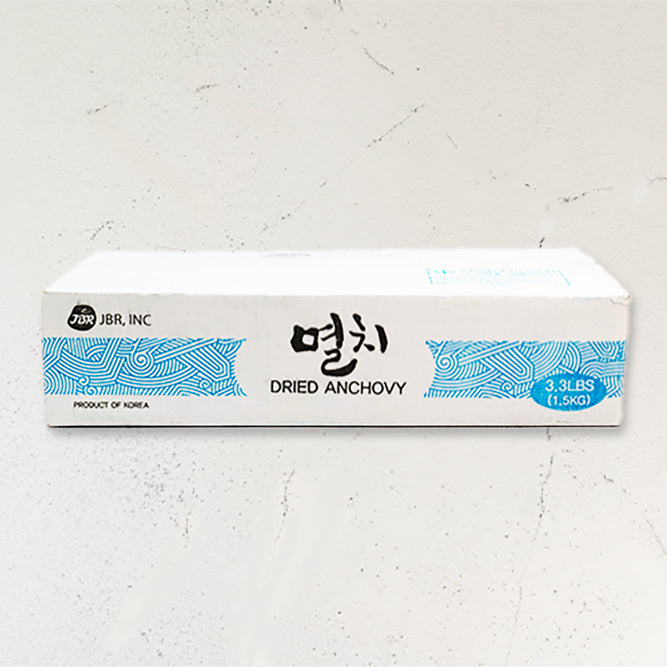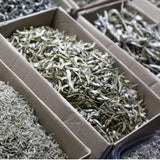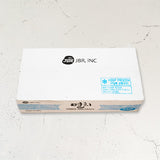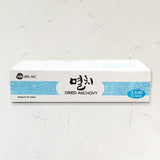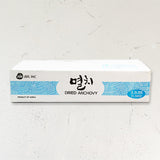 Dried Anchovies (Medium) 1.5kg
1 Day shipping
Free shipping on 1 Day shipping items over $169
[Jukbang] Dried Anchovies (Medium) 1.5kg
500 years history of the southern coastal bamboo shoot anchovy!

 Korea's best anchovies produced in the Jukbangbang of the Jijok -myeon, Namhae -gun, Gyeongsangnam -do.
It is designated as the National Heritage Heritage No. 3, and is a product that licensed the distribution of Jeonmi -ju as a FDA green list permet product.
❉ This product is used for stir -fried or stir -fry.
Manufactured Environment
조상의 지혜, 500년 역사의 죽방렴 멸치잡이!!
남해군 창선면 지족해엽은 시속 13-15km의 거센 물살이 지나는 좁은 물목으로, '죽방렴' 으로 불리는 고유한 어획법을 시행하고 있는 관광명소이기도 합니다. 죽방렴은, 자연과 조화를 이루는 이곳에서 멸치를 잡기위해 10m 정도의 참나무 말목 300여개를 엮어 만든 대나무 발을 조류 반대 방향에 V자로 벌려 설치되어있는 가두리를 뜻합니다.
Production and Distribution
최상의 멸치잡이가 가능한 천혜의 자연환경
죽방렴 멸치는 고영양 플랑크톤이 서식하고 물살이 빠른 곳에서 자라 기름기가 적어 비린내가 나지않고 단단하며 영양분은 일반 멸치의 몇배가 들어있습니다.
은빛이 영롱하게 도는 암놈만 엄선하며 멸치에 상처를 주지 않으려고 바다 한가운데 불통에서 육지 건조장까지 적은량을 자주 옮기는 지극정성으로 생산하는 제품입니다.
Manufacturing Process
귀하디 귀한 죽방렴 멸치를 울타리에서 공급합니다!
너무 딱딱하지도 무르지도 않은 육질에서 우러나오는 풍부한 담백한 맛으로 짜지않고 고소하며, 머리와 내장을 분리하실 필요없이 통째로 먹어도 아주 맛납니다.
California Proposition 65
WARNING: Consuming this product can expose you to chemicals including lead and cadmium which are known to the State of California to cause cancer and birth defects or other reproductive harm. For more information go to www.p65Warnings.ca.gov/food
Shipping Information
Refund Policy
Exchange or refund requests must be made within 7 days of receiving your product and should be initiated by contacting us through email (help@wooltariusa.com) or phone (310-933-8648) with a photo.
Please note that exchange or refund requests made on review boards or other platforms are not accepted.
A 30% restocking fee plus shipping charges apply for returns due to a change of mind, and refunds are not available for non-defective refrigerated/Korea-US direct delivery items.
국물용 내기에 이거만한 제품이 또 있을까요~ 냉동실에서 똑떨어지면 바로바로 사요. 비린내도 안나고 멸치도 튼실하고 자주 먹어요. 퀄리티 짱!
멸치볶음했는데 아주 맛있어요!!든든한 밥반찬 하나 해놨네요!
생각보다 너무 깨끗하고 품질이 좋았어요. 햇볕에 말려서 볶은 멸치를 지인들과 나눠먹었는데 다들 너무 맛있다고들해 1박스를 금새 먹었어요.