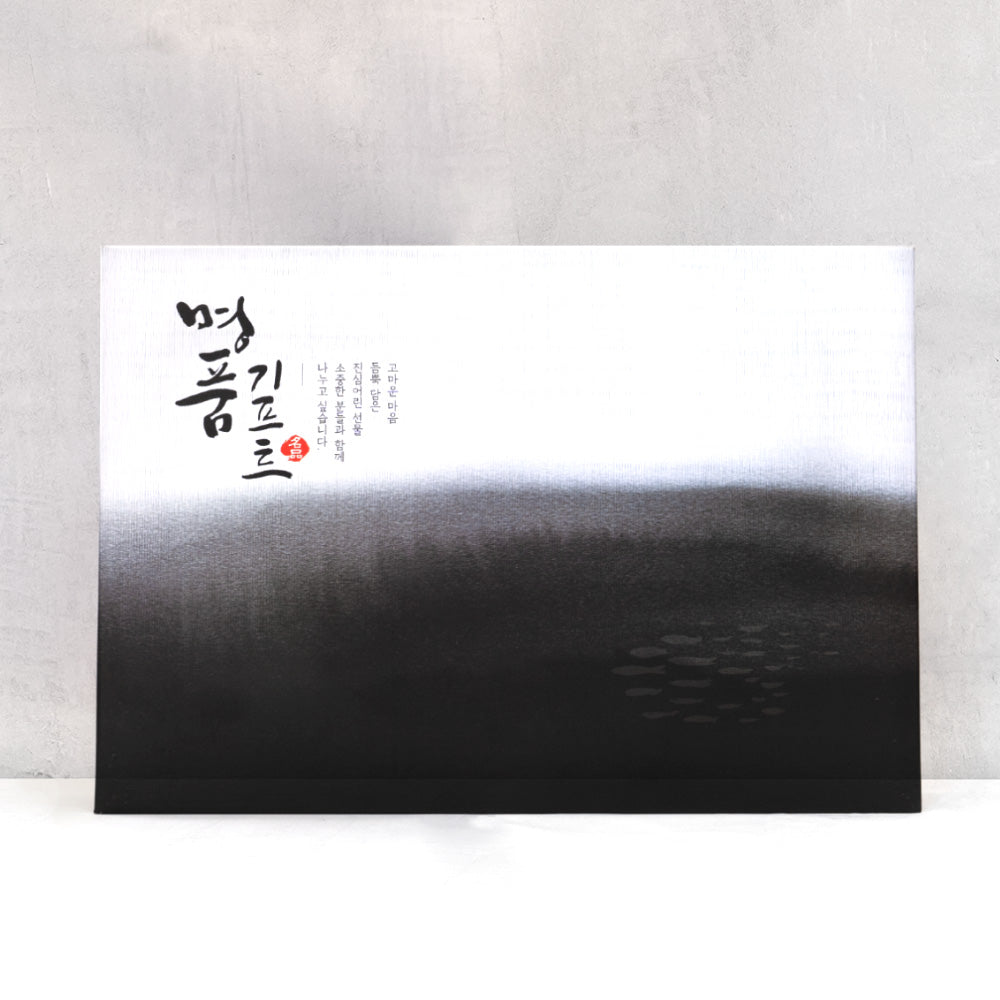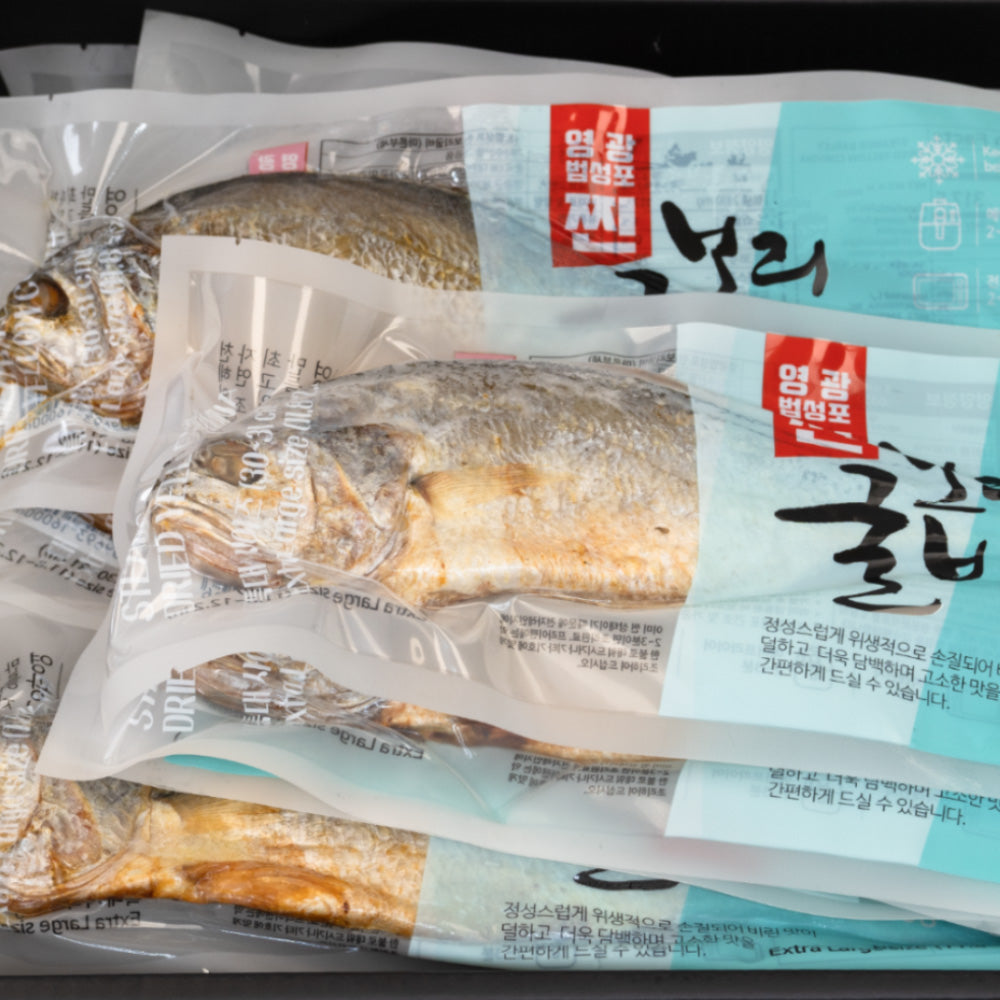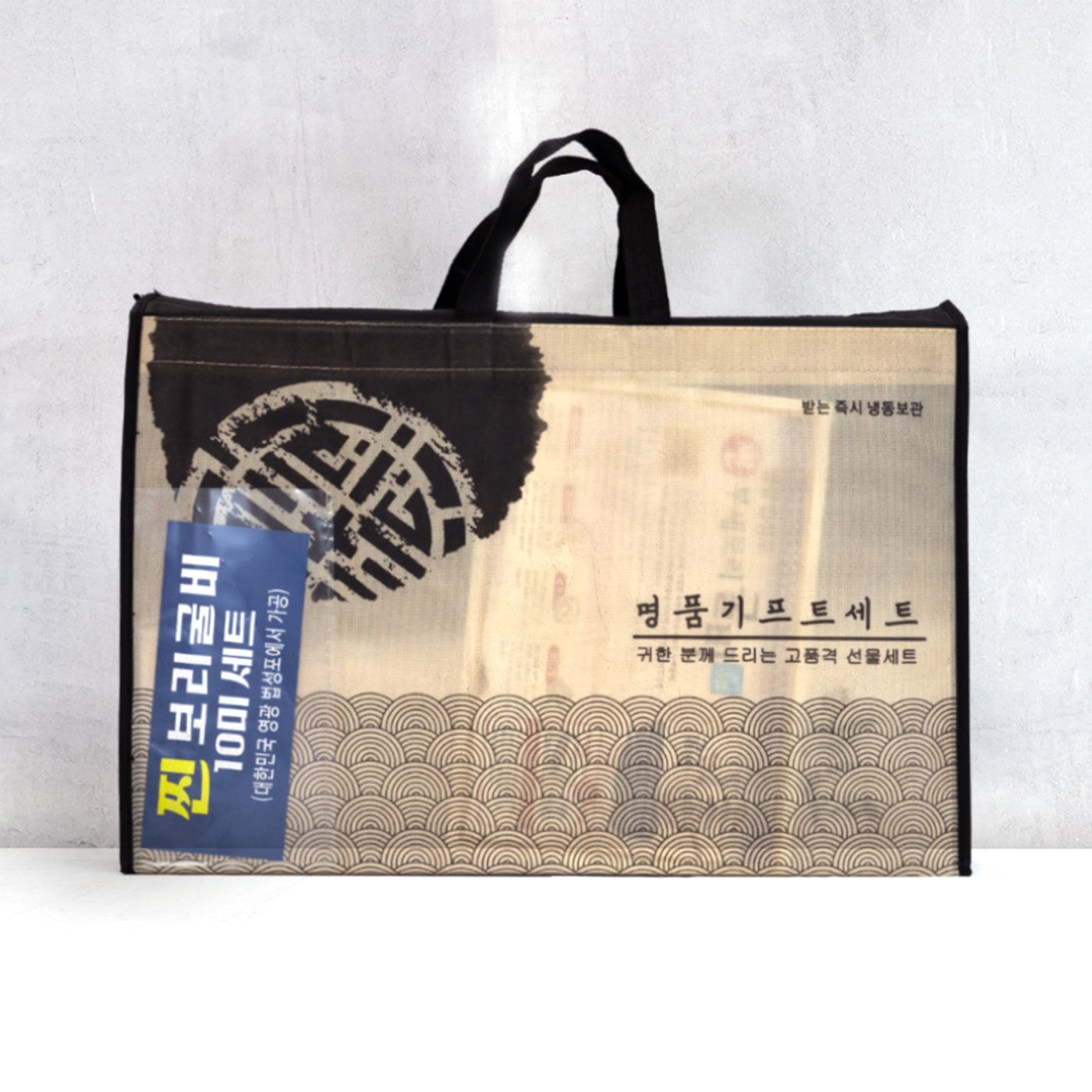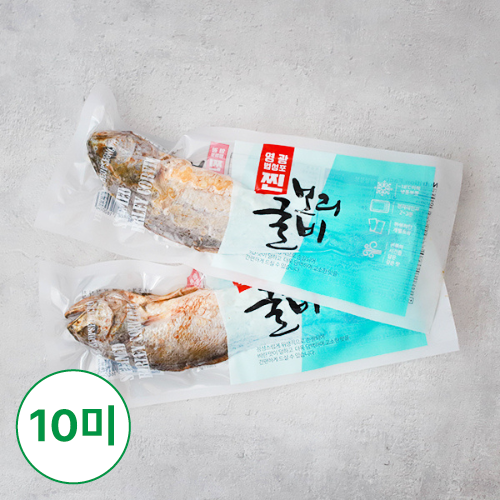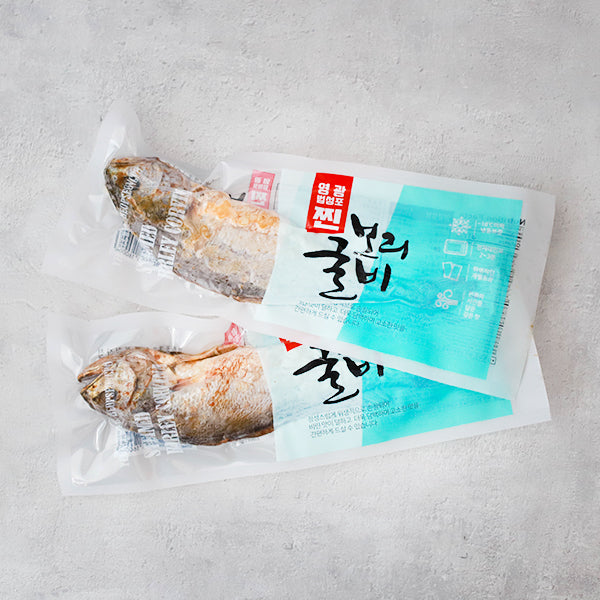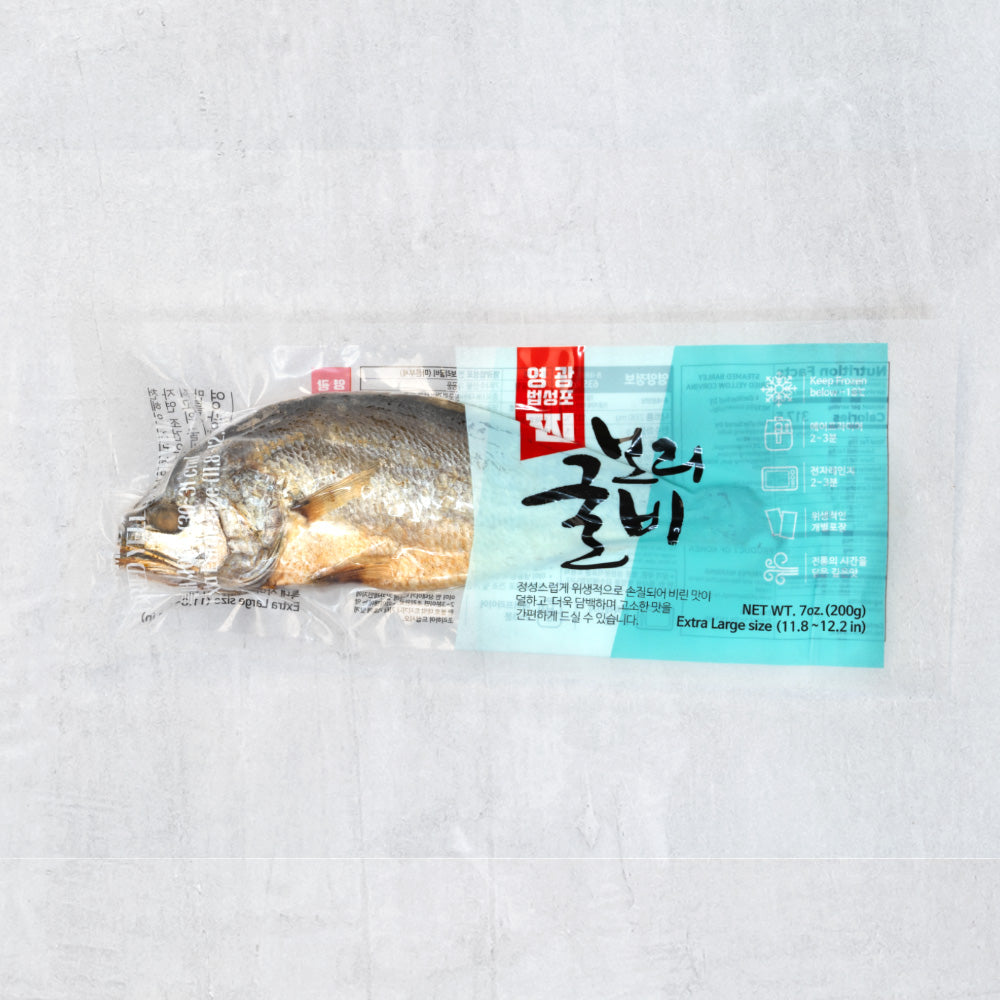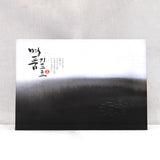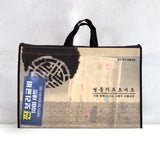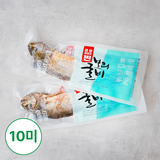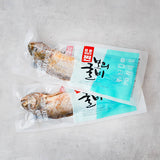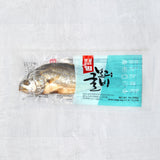 Yeonggwang-Po Steamed Barely (gulbi) set (10 fish) _ Free shipping
Free Shipping
Enjoy free shipping regardless of purchased amount.
[Famous Fisheries] Yeonggwang Beopseongpo Busae Steamed Barley Gulbi Set (10EA)
It is a steamed croaker seasoned with sea salt and dried in the natural sea breeze of Beopseongpo, Yeonggwang-gun, South Korea.
Production and Distribution
Products directly produced and managed by experts
Authentic Yeonggwang Gulbi produced with great care by a dried yellow croaker expert Bae Hyun-jin. in Beopseongpo, Yeonggwang-gun, Jeollanam-do, South Korea.
Manufacturing Process
Natural environment with sincerity
It is dried by the gentle breeze of the West Sea, which is a special natural environment unique to Beopseongpo, which has excellent drying conditions. After that, it is aged for 1 to 2 years, salted with 100% Korean sun-dried salt and dried in the sea breeze. All the internal organs are safely removed, so it is convenient to eat and has plenty of flesh.
How to Use
How to eat more deliciously
You can enjoy the chewy texture and rich taste by microwaving for 3 minutes.
California Proposition 65
WARNING: Consuming this product can expose you to chemicals including lead and cadmium which are known to the State of California to cause cancer and birth defects or other reproductive harm. For more information go to www.p65Warnings.ca.gov/food
| | |
| --- | --- |
| Manufacturer | Famous fisheries |
| Origin | Yeonggwang-gun, Jeollanam-do |
| Ingredients | Barley gulbi |

Famous Fisheries is located in Beopseongpo, Yeonggwang, the origin of oysters. It is a brand that started the processing and production of Yeonggwang oyster in the early 1990s, and has grown with the birth and growth of Yeonggwang oyster.
Shipping Information
Refund Policy
Exchange or refund requests must be made within 7 days of receiving your product and should be initiated by contacting us through email (help@wooltariusa.com) or phone (310-933-8648) with a photo.
Please note that exchange or refund requests made on review boards or other platforms are not accepted.
A 30% restocking fee plus shipping charges apply for returns due to a change of mind, and refunds are not available for non-defective refrigerated/Korea-US direct delivery items.
it is delicious.but I like Drying is better than steaming.
I been in United States for over 33years but I always looking for 찜굴비,
I finally found it, thanks to wooltari, however sometimes I do not want to cook so this is very convenient for me and make my life little easier.
Last time I ate this fish was In Korea 90s..lol
But then price is way to expensive for just 10 fish.
But other then that it is very yummy and delicious.
Great for gift.
너무 아쉬웠습니다 사고나서 20불 세일을 더한걸 알고 참으로 ㅜㅜ 벌써 세번째 사 먹는거예요
예전에 아주 맛있게 먹어서 또 오더 했는데
조리법이 잘못 되어 실패했네요.
전자렌지에 2~3분이라고 되어있어 그대로 했는데
말린 북어처럼 되었어요.
제 생각엔 1분내지는 30초?
그래도 너무 맛있어 밥 한공기 뚝딱했어요 ㅎㅎ
간편하게 레인지에 데워먹을 수 있어 너무 좋아요. 맛도 아주 좋아요~
유명수산 영광 법성포 찐보리 굴비*2미
맛과 크기, 굴비의 품질이 좋아요. 가격 인하 행사하면 좀 더 많이 잘 팔릴 것 같아요^^
생각보다 비린 내 적고, 간편하게 에어프라이어에 돌려서 즐길 수 있으니, 좋은 상품 입니다. 재구매 의향 있습니다.
(크기 가름하기 쉽게, 스벅 스트로우를 옆에 놓고 찍은 이미지 입니다.)
전자렌지보다는 에어프라이 더 맛이 풍부해지네요