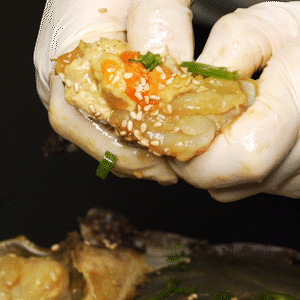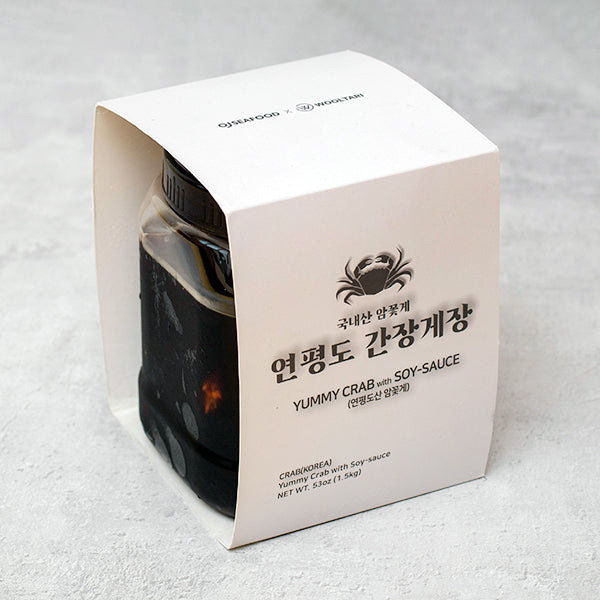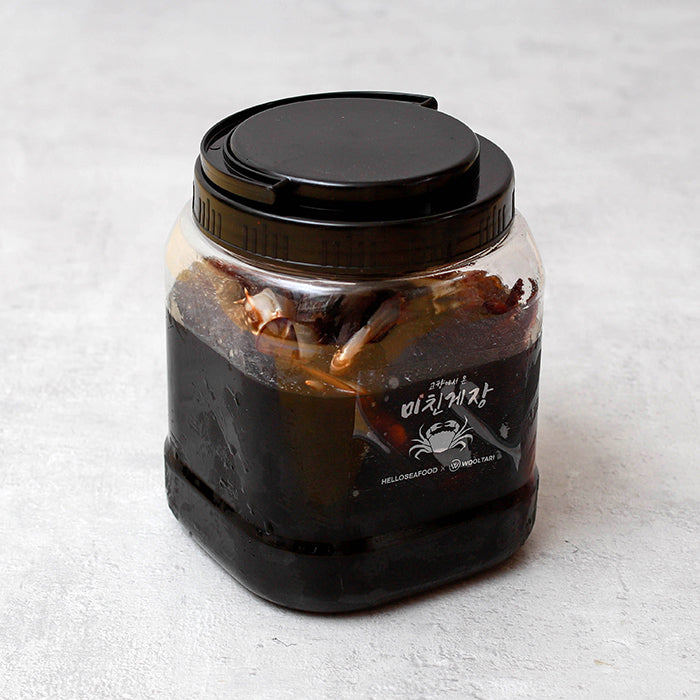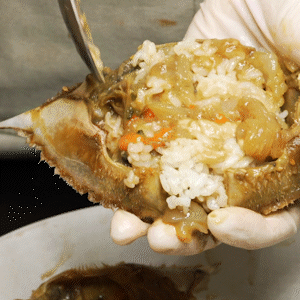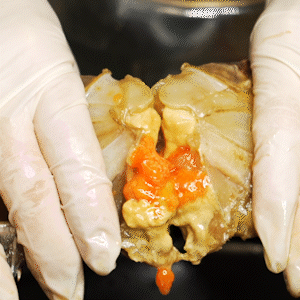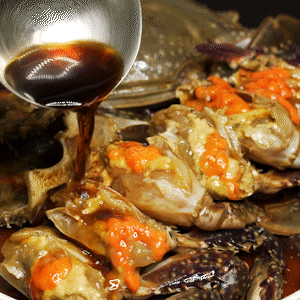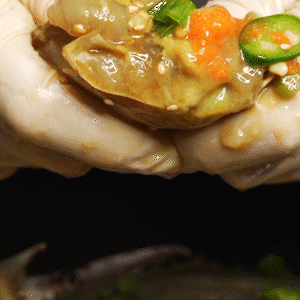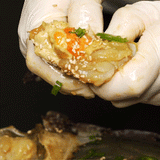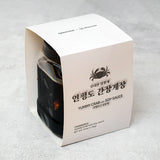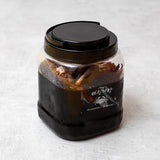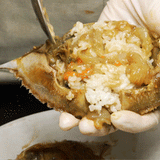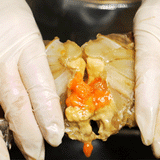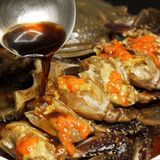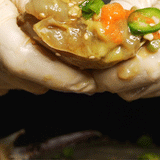 Soy Sauce Marinated Crab 1.5kg
1 Day shipping
Free shipping on 1 Day shipping items over $169
[OJ SEAFOOD] Soy Sauce Marinated Crab 1.5kg

❉ Composition

Winter female crab : About 250-285g

About 1L of sweet soy sauce

38% raw material, 62% soy sauce


Production and Distribution
It is made from only high-quality crabs caught in winter (November to December)!

 It is a high-quality soy sauce crab that uses only female crabs caught in Yeongpyong Island from late November to December when more than 90% of female crab eggs and flesh begin to rise during the year. 

 It is a product with a rich flavor of female crabs filled with flesh as well as eggs and intestines and a savory taste of brewed soy sauce.

 Crabs increase their activity as the sea water temperature gets colder, and the more active clabs in the cold sea, the stronger the content, full of flesh, and the sweeter the taste.
Manufacturing Process
 It is made with healthy soy sauce made of various herbal medicines and vegetables!

 Set the salinity of soy sauce to a relatively low level, ripen the crab for a day, and complete the first aging.

 It is made so that you can feel a constant and balanced taste, not a crab with an overly stimulating and strong taste.
How to Use
How to eat deliciously like a professional!


1. Remove the back cover by tilting it all over.


2. Remove gills from both sides with your hands or cut them with scissors.


3. Remove sandbags from the head.
Verified Quality
OJC Food, the symbol of trust in the crab industry!
​


 OJC Food is a crab company that has been wholesale, supplying, and exporting frozen female crabs at home and abroad for the past 25 years.

 In the meantime, we have our own screening know-how to check fisheries products with our own eyes every morning and purchase them in a very large amount, and we have the latest proven sanitary facilities (HACCP), as well as a large refrigeration warehouse that can store thousands of tons.
California Proposition 65
WARNING: Consuming this product can expose you to chemicals including lead and cadmium which are known to the State of California to cause cancer and birth defects or other reproductive harm. For more information go to www.p65Warnings.ca.gov/food
 OJC Food is a crab company that has been wholesale, supplying, and exporting frozen female crabs at home and abroad for the past 25 years. In the meantime, we have been supplying many to the industry by guaranteeing a constant yield through our own screening know-how as well as purchasing good crabs. Leading companies famous for soy sauce crabs use OJC food's seasonal crabs, and they are manufactured in OJC Food in the OEM form.
Shipping Information
Refund Policy
Exchange or refund requests must be made within 7 days of receiving your product and should be initiated by contacting us through email (help@wooltariusa.com) or phone (310-933-8648) with a photo.
Please note that exchange or refund requests made on review boards or other platforms are not accepted.
A 30% restocking fee plus shipping charges apply for returns due to a change of mind, and refunds are not available for non-defective refrigerated/Korea-US direct delivery items.
알이 생각보다 많이 들어 있어 게딱지에 비벼 먹으면 정말 꿀맛!
이렇게 맛있는 간장게장 오랜만에 먹어 봄니다 그런데 하나 아쉬운건 게 다리가 완전하지 않네요
딸이이가 한번 먹어보고 싶다고 하길래
주문해봤는데요
간장 양념이 짜지 않고 약간 싱거운듯한데
그래도 알도 제법 들어있고 살도 차있어요.
세 식구가 두마리로 살뜰하게 사이좋게 나눠서 먹었네요. 국물이 제법 많아요. 거진 국물로 통이 찼는데
계란장으로 사용해서 먹으면 어떨까하고 냉장고에 넣어놨어요.
알도있고 신선하니 맛있네요. 가격이 좀 비싼게 아쉽지만…
가격이 비싸지만 알도있고 실하네요. 맛있어요.