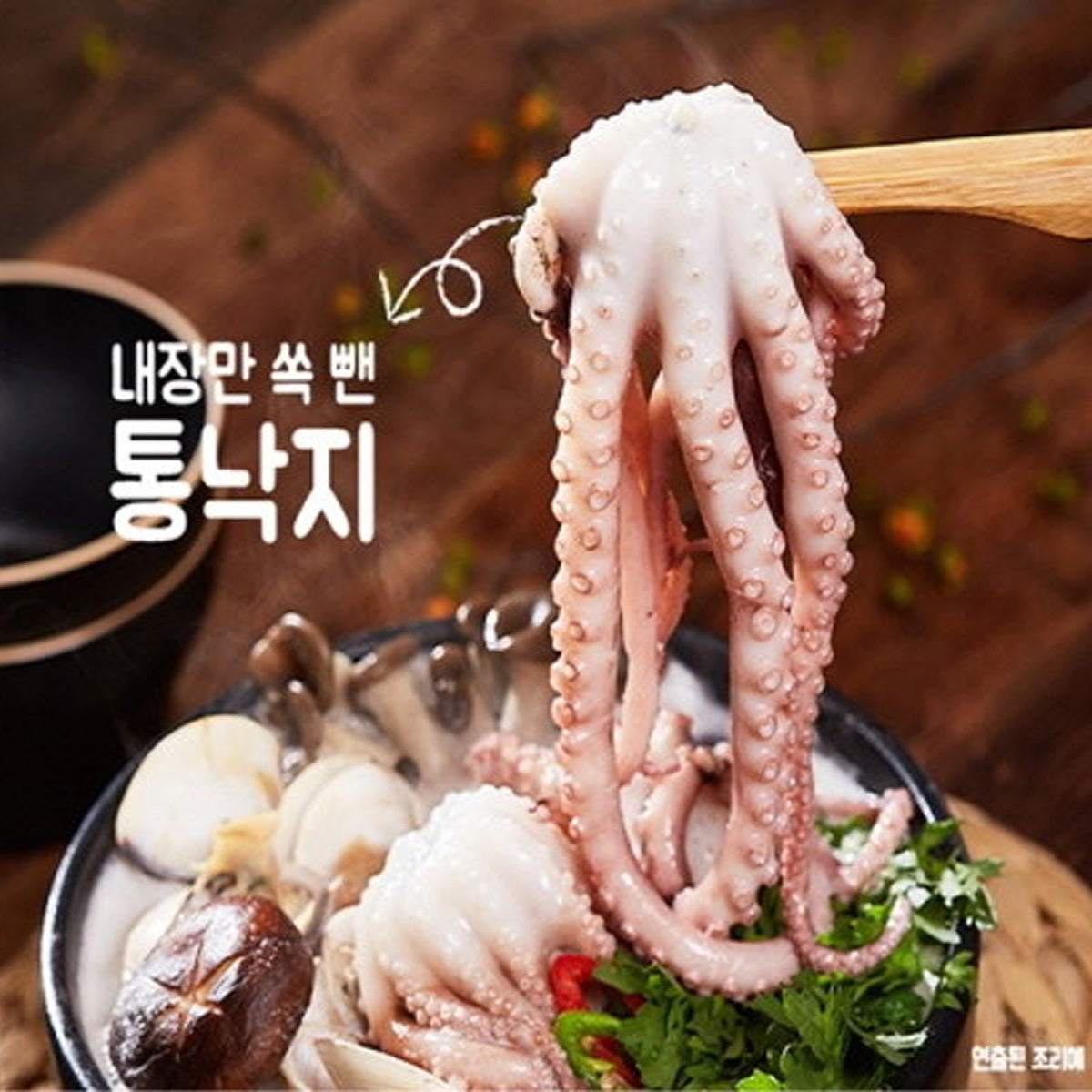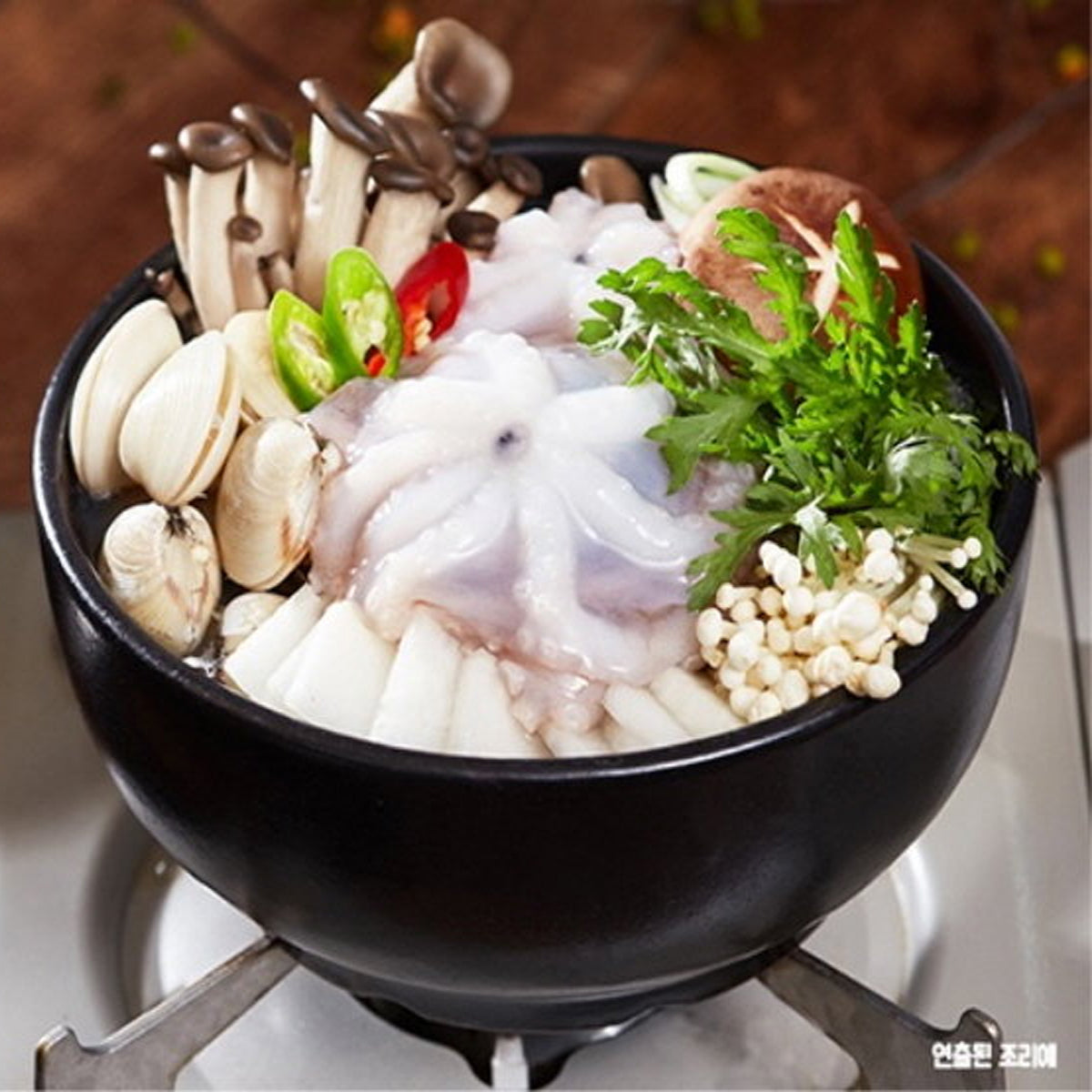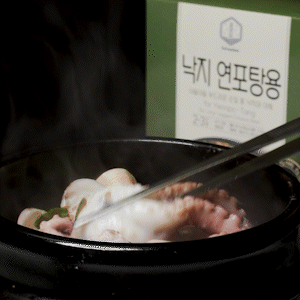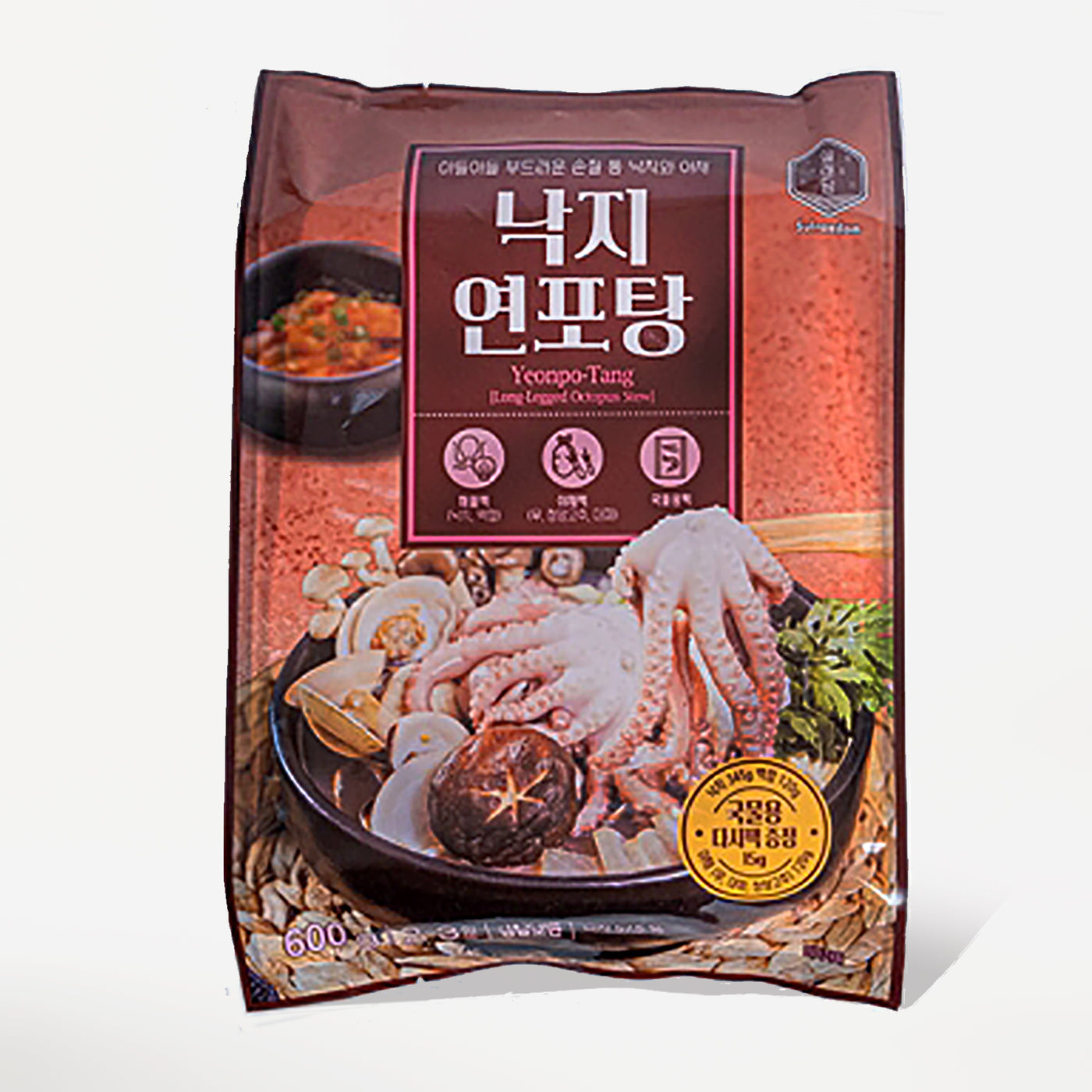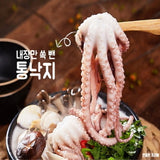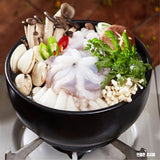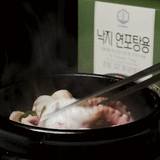 1 Day shipping
Free shipping on 1 Day shipping items over $169
[Goremi] Octopus Soup 600g 
Fresh clams, vegetables and nicely cleaned octopus creates the best, deep Goremi Octopus soup. It only takes 20minutes to meet the finest octopus soup.
Production and Distribution
Easy and interesting octopus soup meallkit!
Octopus soup that stimulates an appetite in a deep broth! 
2-3 octopus in 340g! You don't need to clean, cut or cook this.
Manufacturing Process
When I think of a clear, sharp broth!
Deep broth from Dipori and clams, chewy octopus and spicy taste of pepper - perfect main dish for energy, and also goog for with soju.


How to Use
This is how it is organized!
Octopus, lily clams, radishes, pepper, and broth packs are made up of five types, each vacuum-sealed.(Depending on the component, there is a difference in vacuum or not.)
If you store it frozen immediately after receipt, you can leave it and eat it.
Verified Quality
A series of trials that enjoy excitingly enjoying interesting!
The Goryei's Seolreadam series is a product that is easy to eat in a home, and the products known as sushi, fried, side dishes, and snacks, etc., which are available in Korea, All of the products of the Goraemi are created by processing rigorous raw materials in a reliable HACCP certification facility.


California Proposition 65
WARNING: Consuming this product can expose you to chemicals including lead and cadmium which are known to the State of California to cause cancer and birth defects or other reproductive harm. For more information go to www.p65Warnings.ca.gov/food

Goremi is always challenging for new flavors!Since its establishment in 2012 based on its own korean technology, Goremi Co., Ltd. has been a professional and comprehensive food company specializing in advanced fisheries processing in Korea, striving to ensure that everyone can enjoy a delicious and happy food culture.We will continue to strive and devote ourselves to find new menus and new flavors that were difficult to find in the country.
Shipping Information
Refund Policy
Exchange or refund requests must be made within 7 days of receiving your product and should be initiated by contacting us through email (help@wooltariusa.com) or phone (310-933-8648) with a photo.
Please note that exchange or refund requests made on review boards or other platforms are not accepted.
A 30% restocking fee plus shipping charges apply for returns due to a change of mind, and refunds are not available for non-defective refrigerated/Korea-US direct delivery items.
반신반의 했는데 물만 넣고 끓이기만 해서 편하고 해산물도 신선했어요
아직 안 먹어봤지만, 기대하고 있어요.
먹어보고 재구입 결정할래요.
재구매 의사 있습니다. 국물이 담백해요. 낙지도 실하고요~~ 맛있어요
진짜 너무 맛있게 먹었어요. 낙지가 정말 신선하고 맛있어요!
정말 맛있어요. 할인할때 주문양을 늘려주면 좋을 것같아요.
저 이거 몇번째 재구매인지 몰라요. 다른 야채랑 새우 추가해서 먹으면 한끼 식사로 풍성항 식탁이 되더라고요. 남편도 너무 좋아해서 울타리 주문할때마다 꼭 사라고 하는 아이템이예요. 낙지도 질기지않고 너무 맛있어요. 요즘처럼 쌀쌀해지는 날씨에 맞춤인 음식이예요.
낙지가 야들야들 끓여도 질기지 않고 맛나요.
정기적으로 구매합니다^^