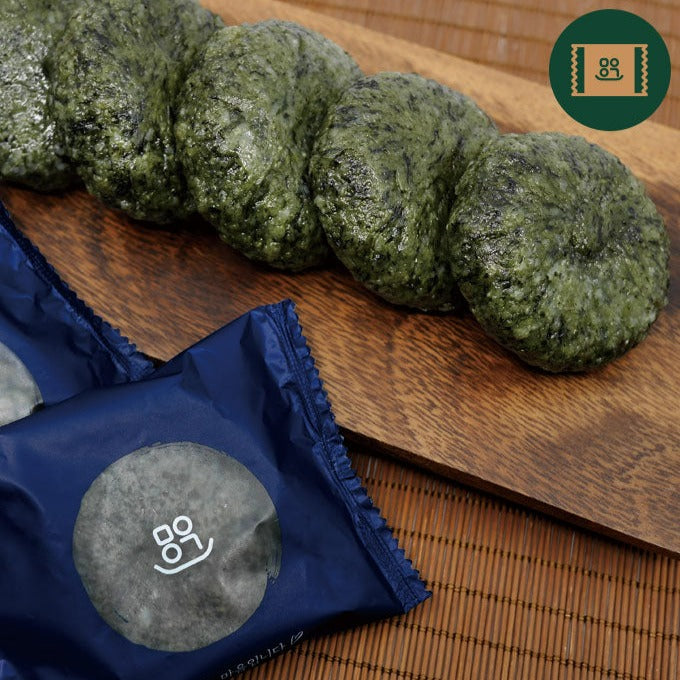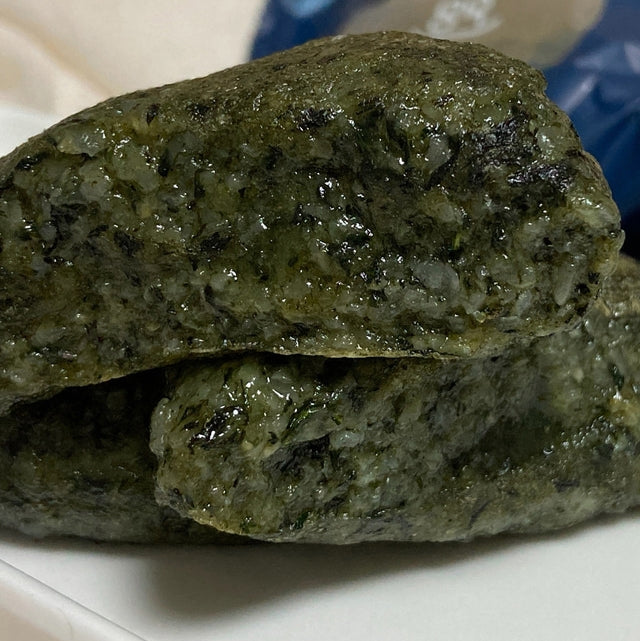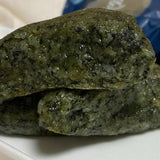 Rice grain Mugwort rice cake 600g
1 Day shipping
Free shipping on 1 Day shipping items over $169
[Mind Lee] 600g of rice
A rice cake that stimulates different senses!
It is a rice cake full of charms like the rich taste and lightness of the unique texture that can be felt in the rice particles.
Manufactured Environment
판교에 위치한 유명한 떡집
판교의 소문난 떡집, 착한마을 마음이가는 도정한지 한달 이내의 국내산 맵쌀과 찹쌀로 만들어 깔끔하고 쫀득한 맛이 가득한 제품을 생산하고 있습니다.
How to Use
프리미엄 재료로 만든 밥알쑥떡
국내산 찹쌀과 전라도 쑥을 넣어 통째로 쪘습니다. 진한 쑥향과 밥알의 입자가 살아있어 일반 찹쌀떡에서 느낄 수 없는 색다른 식감을 느끼실 수 있어요.
Premium Ingreidents
프리미엄 재료로 만든 밥알쑥떡
국내산 찹쌀과 전라도 쑥을 넣어 통째로 쪘습니다. 진한 쑥향과 밥알의 입자가 살아있어 일반 찹쌀떡에서 느낄 수 없는 색다른 식감을 느끼실 수 있어요.
Exclusive Contract
미주총판 브랜드
경기도 판교에서 생산된 마음이가 떡 제품들은 울타리몰의 미주총판 브랜드입니다.
California Proposition 65
WARNING: Consuming this product can expose you to chemicals including lead and cadmium which are known to the State of California to cause cancer and birth defects or other reproductive harm. For more information go to www.p65Warnings.ca.gov/food
| | |
| --- | --- |
| 알러지 정보 | 이 제품은 대두, 우유, 땅콩, 호두를 사용한 제품과 같은 제조시설에서 제조하고 있습니다. |
| 제조사 | 농업회사법인 마음이가 주식회사 |
| 원산지 | 용인시 처인구 |
| 원재료명 | 찹쌀(국산), 통팥앙금(팥:중국산, 백설탕, 물엿, 정제소금, 덱스트린, 잔탄검), 쑥(국산), 쑥가루, 천일염(국산) |
보관방법: -18ºC 냉동보관. 맛의 신선도와 유지를 위해 수령 후 바로 냉동보관 해주세요.

마음이가는 "굳지 않는 떡 제조 기술" 도입으로 전통적인 떡을 현대적인 입맛에 맞게 재해석한 떡을 생산하는 브랜드로 울타리몰에서 최고의 사랑을 받고 있습니다.
Shipping Information
Refund Policy
Exchange or refund requests must be made within 7 days of receiving your product and should be initiated by contacting us through email (help@wooltariusa.com) or phone (310-933-8648) with a photo.
Please note that exchange or refund requests made on review boards or other platforms are not accepted.
A 30% restocking fee plus shipping charges apply for returns due to a change of mind, and refunds are not available for non-defective refrigerated/Korea-US direct delivery items.
쑥떡 오랜만에 먹는데 별미네요~ 재구매해야겠어요
이건!! 신개념의 아침밥인가요~ 밥알이 씹혀요 쑥향이 같이 입안에 돌아 아침 하나로도 충분해요. 양도 많고 오래 행복할 거 같아요
꿀 찍어 먹으니 정말 맛있어요.
요즘엔 유화제랑 기름 많이 섞인 떡 먹다가 옛날떡 같은 떡 이라 너무 좋네요.
제가 떡순인데요 저의 원픽입니다 한번드셔보시면 후회안하실께예요^^