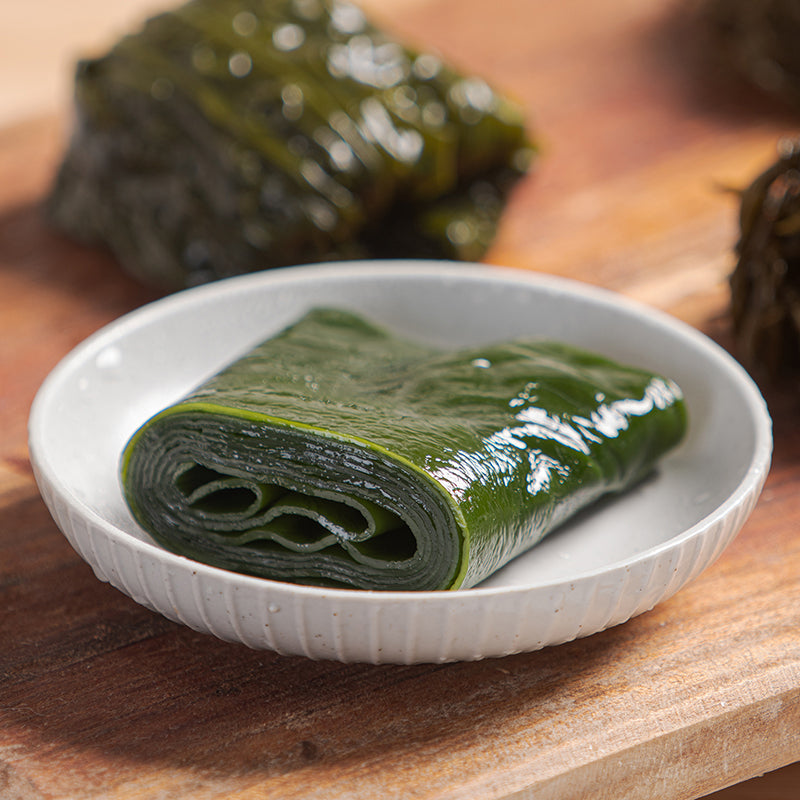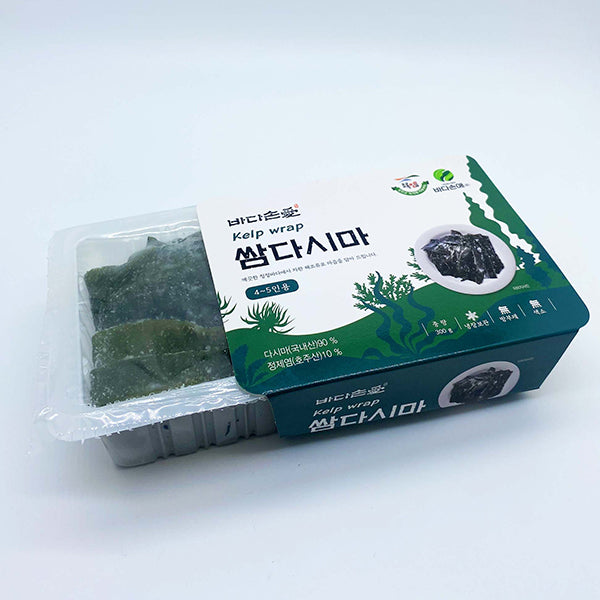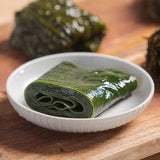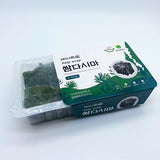 Wrapped(ssam) Salted kelp 300g
1 Day shipping
Free shipping on 1 Day shipping items over $169
[Badasonae] Wrapped(ssam) Salted kelp 300g
Salted Wando Kelp, capturing the fresh scent of the sea!
We have carefully salted and thoroughly rinsed fresh and nutritious Wando-grown kelp. There is no need to remove excess moisture or go through the hassle of blanching. It can be enjoyed wrapped with rice like a vegetable wrap, and we recommend pairing it with meat, raw fish, or grilled dishes for an even more flavorful experience

Production and Distribution
청정 완도의 건강함을 담았습니다!
완도 근해는 맥반석 지대로 이루어져, 해조류가 자라기에 최적의 환경입니다. 또한 유조선이나 화물선이 지나가지 않아 모든 해조류들이 오염없이 건강하게 성장하는 곳이죠.
바다손애 제품은 청정 완도에서 길러진 최상급 해초만을 100% 수작업으로 정성껏 담았습니다. .
How to Use
간편하게 두루두루 사용하세요!
한번 데친 제품으로 해동 후 원물을 헹구고 약 10분간 담갔다가 물기를 제거해서 사용하시면 됩니다.
원물 그대로나 쌈으로 싸서 드시면 오독오독 찰진 식감과 함께 영양도 가득합니다.
Verified Quality
영양만점의 쌈다시마 수육!
준비물 : 쌈다시마, 수육, 초장
요리법 :
1. 수육을 삶아서 한김 식혀줍니다.
2. 쌈다시마를 사각형 모양으로 잘라줍니다.
3. 초장을 곁들여 수육과 함께 먹으면 금상첨화!
California Proposition 65
WARNING: Consuming this product can expose you to chemicals including lead and cadmium which are known to the State of California to cause cancer and birth defects or other reproductive harm. For more information go to www.p65Warnings.ca.gov/food
Shipping Information
Refund Policy
Exchange or refund requests must be made within 7 days of receiving your product and should be initiated by contacting us through email (help@wooltariusa.com) or phone (310-933-8648) with a photo.
Please note that exchange or refund requests made on review boards or other platforms are not accepted.
A 30% restocking fee plus shipping charges apply for returns due to a change of mind, and refunds are not available for non-defective refrigerated/Korea-US direct delivery items.
벌써 두번째 주문인 쌈다시마예요 ㅎㅎ 한식 먹을때 항상 곁들여먹어요