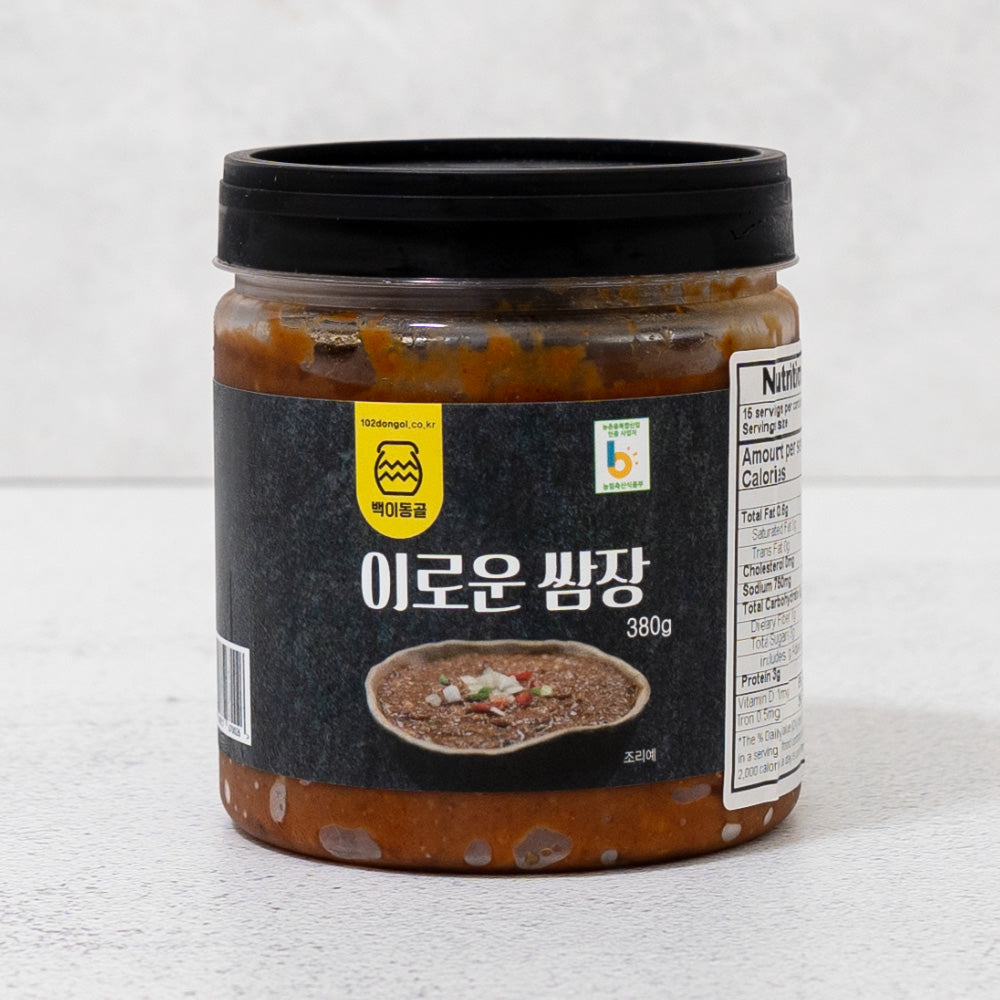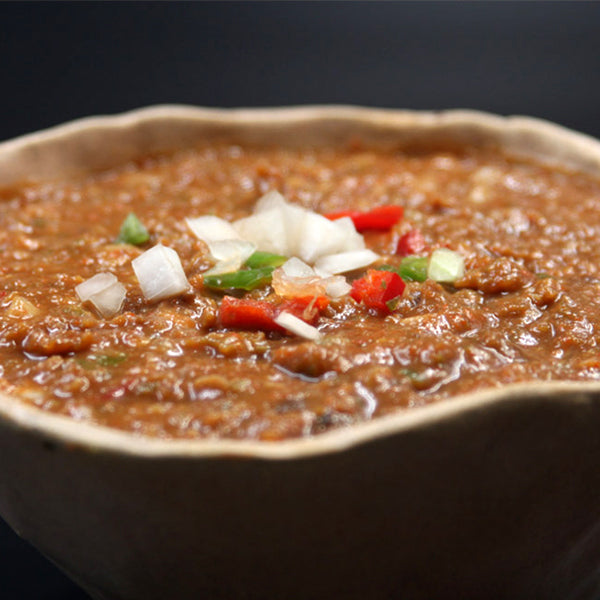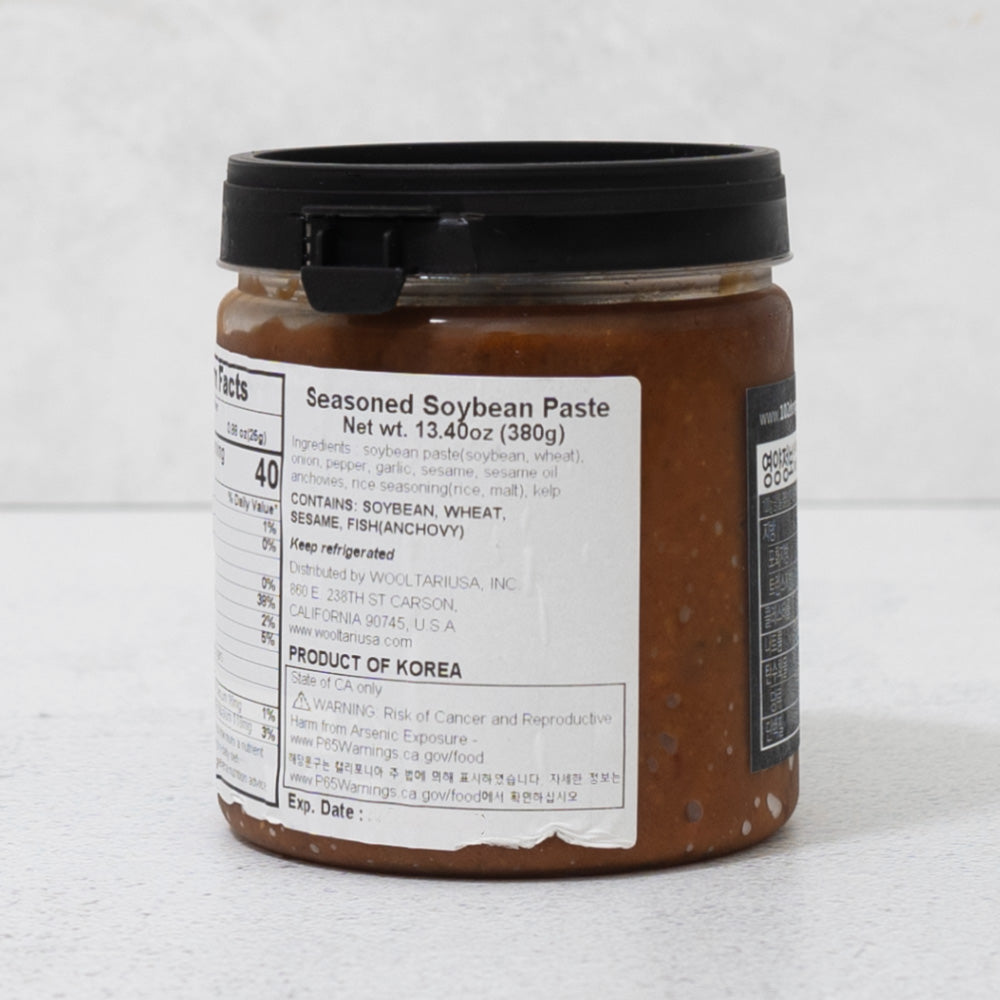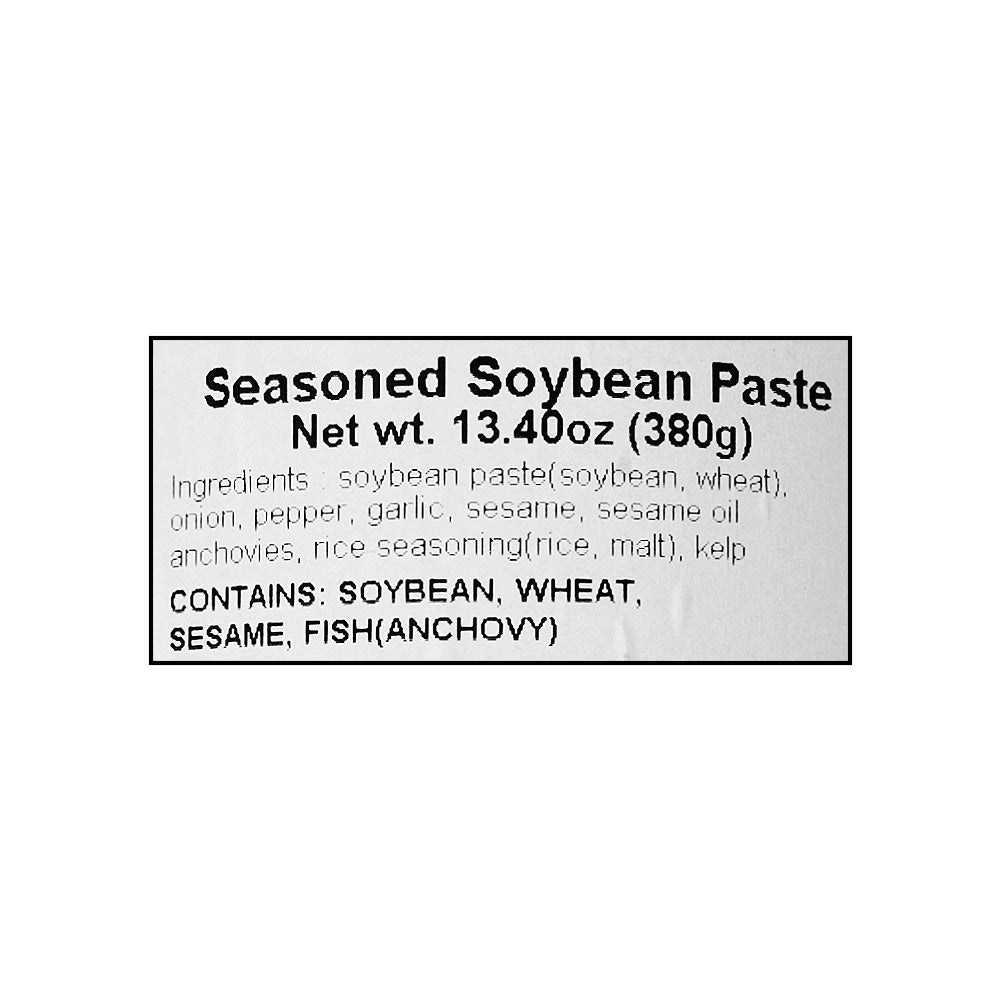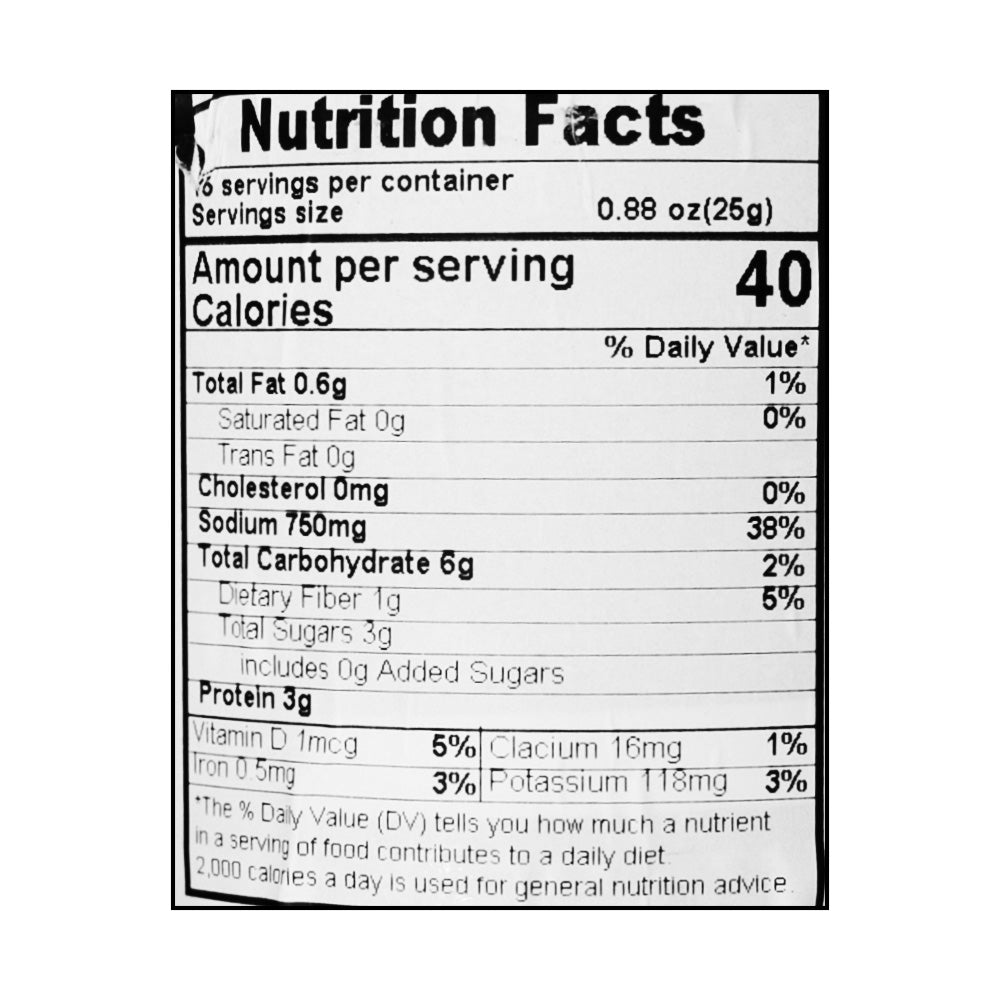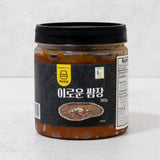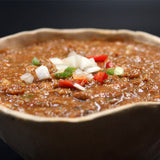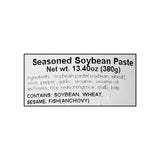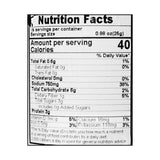 3 Minutes Soybean Paste Stew(Gang Doenjang) 380g
Lightning Fresh
Free shipping on Lightning Delivery items over $169
[BaekYiDonggol] 3 Minutes Soybean Paste Stew(Gang Doenjang) 380g
Made only with Korean ingredients

Introducing healthy traditional ssamjang made with korean ingredients and without additives. It is not sweet, but it is soft and salty, so it has a good taste just like the country table my grandmother made for me.
Production and Distribution
강원도산 햇콩과 갖은 채소, 조청과 함께 만든 전통음식!
강원도에서 직접 농사 지은 햇콩으로 만든 전통된장에 야채육수를 만들어 베이스를 준비합니다. 거기에 국내산 다양한 생야채를 다져 넣고 효소와 조청을 함께 섞어 맛있는 쌈장을 만들었습니다.
보존제나 첨가물은 전혀 들어가지 않은 건강한 재래식 쌈장입니다.
Nutritions
믿을 수 있는 HACCP 인증 관리!
국내산 좋은 재료는 기본!
HACCP인증 시설로 철저한 위생관리로 안심하고 드실 수 있도록 만들었습니다.
How to Use
건강하게, 맛있게 한쌈 하세요!
고기와 함께 즐기기도 좋고, 상추나 양배추와 함게 쌈밥으로 드시는 등 여러 가지 식재료와도 잘 어우러지는 신선하고 건강한 쌈장을 만나보세요.
Premium Ingreidents
어릴 적 어머니의 항아리 속 깊고 구수한 장맛을 재현합니다!
청정 백이동 산골에서 인공색소와 화학 첨가물을 넣지 않은 전통방식 그대로의 재래식 된장을 생산하고 있습니다. 누군가는 대를 이어 해야 할 가치있는 일이라는 사명감으로, 깊숙한 산골인 백이동골에서 전통 된장을 돌보고 있는 오석조 대표 내외의 모습입니다.
California Proposition 65
WARNING: Consuming this product can expose you to chemicals including lead and cadmium which are known to the State of California to cause cancer and birth defects or other reproductive harm. For more information go to www.p65Warnings.ca.gov/food
어릴 적 어머니의 항아리 속 깊고 구수한 장맛을 재현합니다!
청정 백이동 산골에서 인공색소와 화학 첨가물을 넣지 않은 전통방식 그대로의 재래식 된장을 생산하고 있습니다.
누군가는 대를 이어 해야 할 가치있는 일이라는 사명감으로 깊숙한 산골인 백이동골에서 전통 된장을 돌보고 있습니다.
백이동골 오석조 대표.
Shipping Information
Refund Policy
Exchange or refund requests must be made within 7 days of receiving your product and should be initiated by contacting us through email (help@wooltariusa.com) or phone (310-933-8648) with a photo.
Please note that exchange or refund requests made on review boards or other platforms are not accepted.
A 30% restocking fee plus shipping charges apply for returns due to a change of mind, and refunds are not available for non-defective refrigerated/Korea-US direct delivery items.
i think it need to add somethink more..
좀 비싸지만 국산 재료로 만들어서 믿을만하지않을까해서 샀어요. 맛은 괜찮아요.
이 쌈장 진짜 맜있어요
달지 않아서 좋아요
맛없는 고기도 맛있게 만들어요!!
파는 쌈장중에 최고 맛있습니다