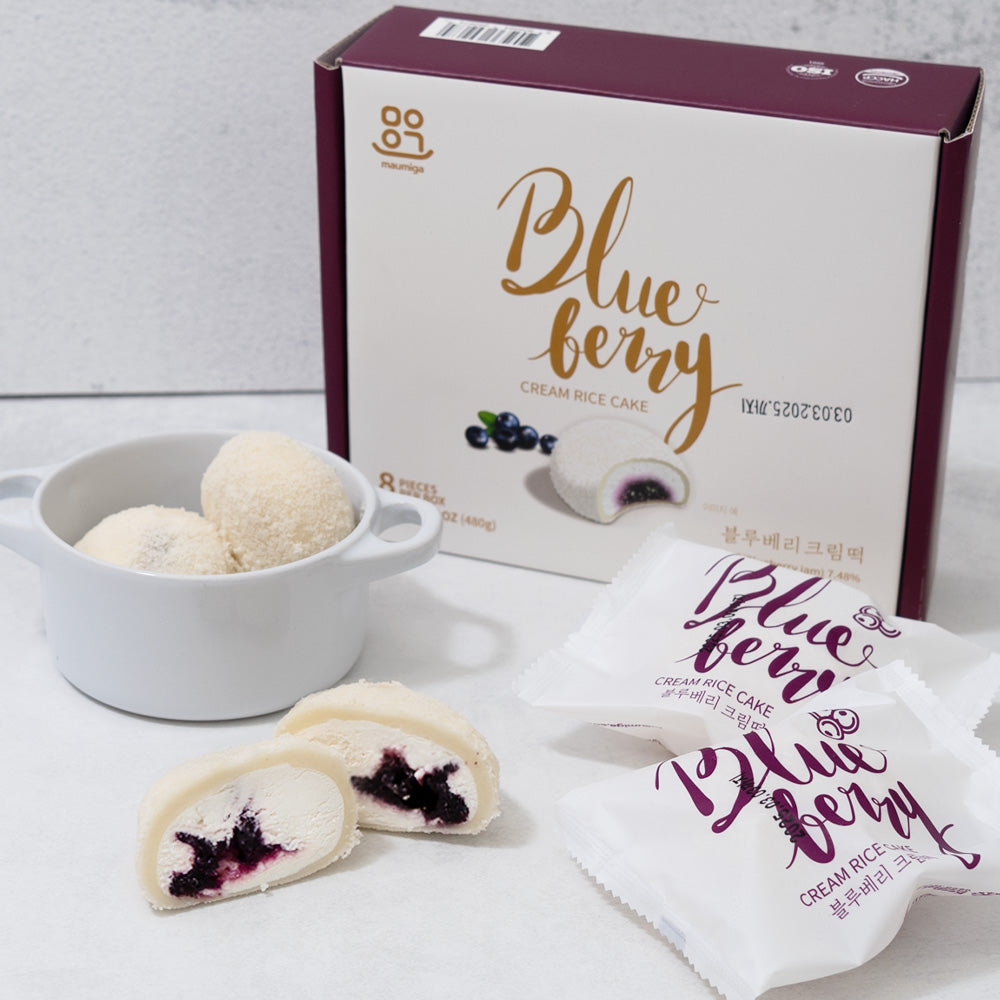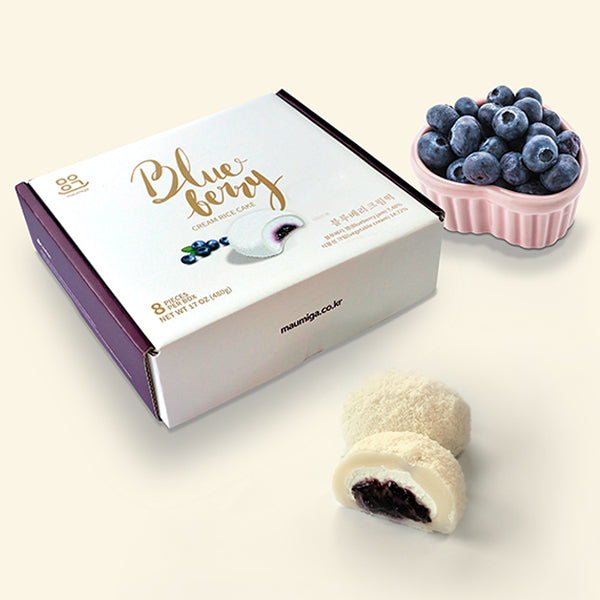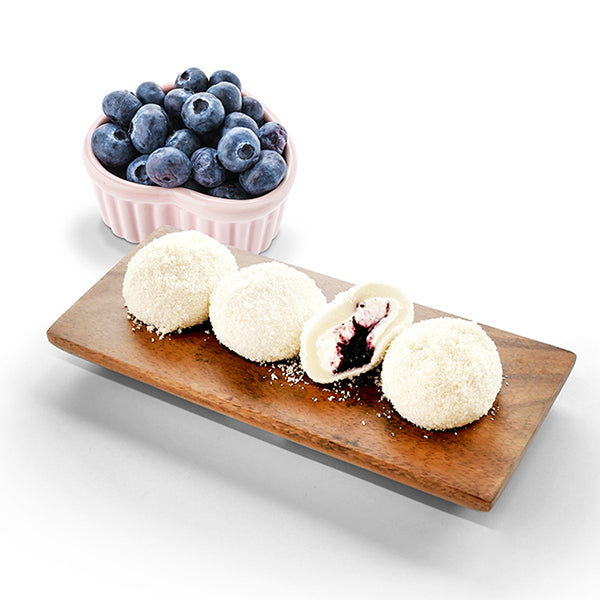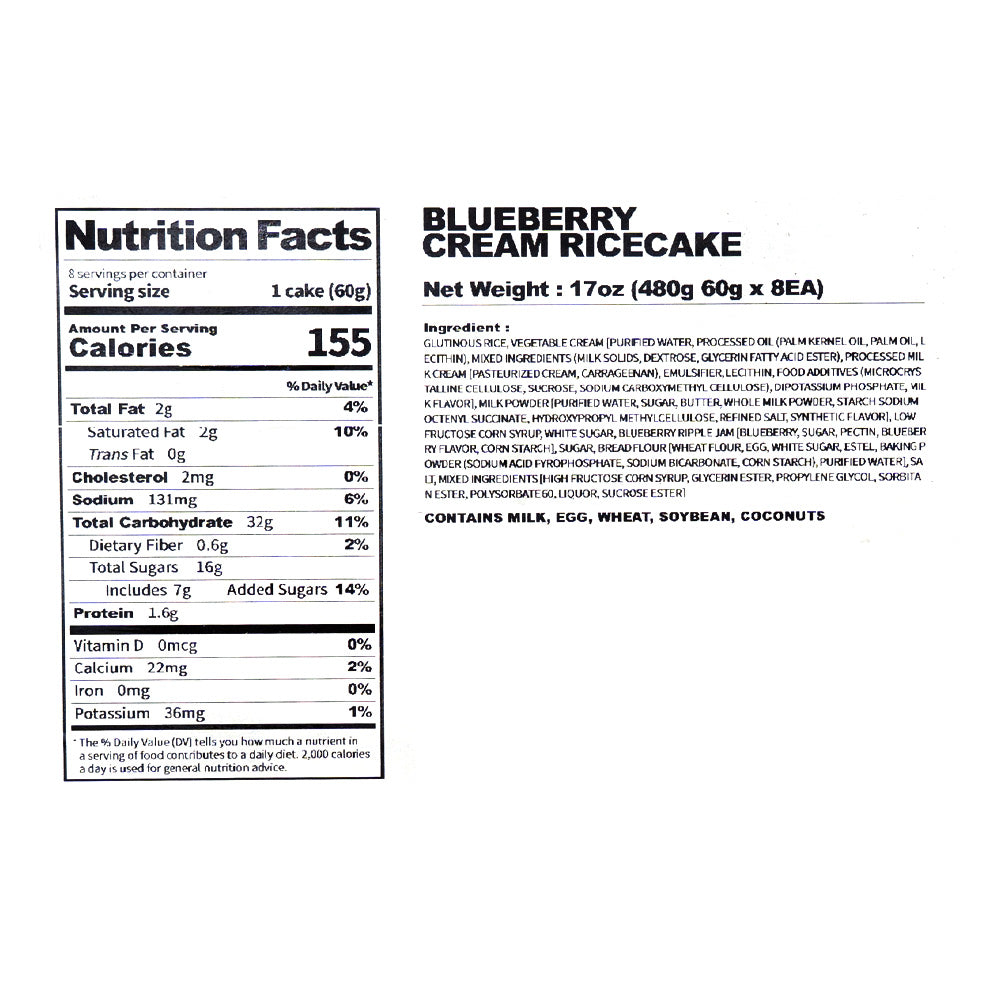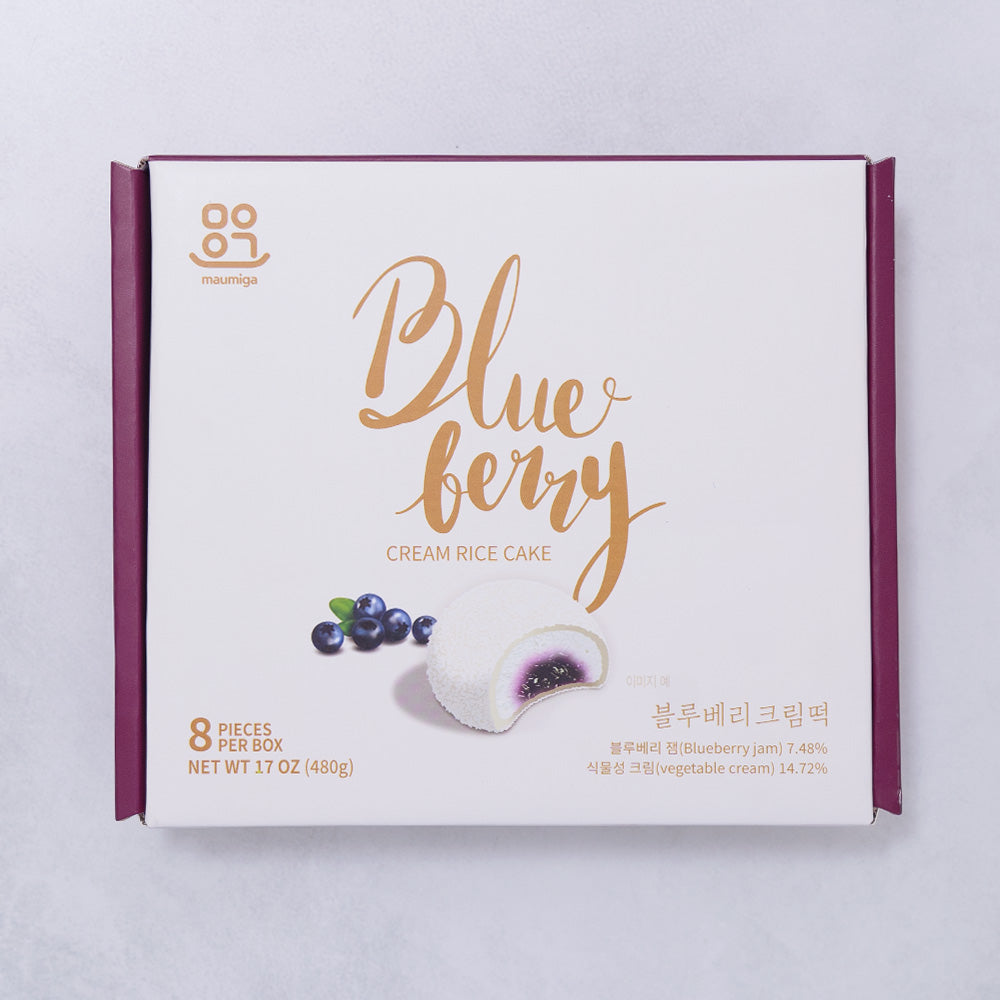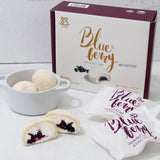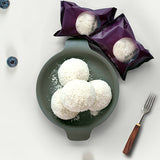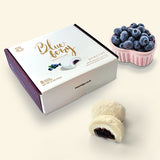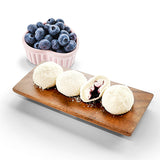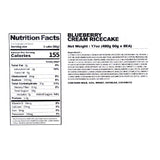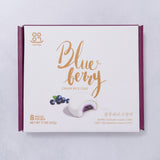 달콤한 크림, 블루베리 50%
Blueberry Cream Rice Cake 480g
Lightning Fresh
Free shipping on Lightning Delivery items over $169
[Maumiga] Blueberry Cream Rice Cake 480g
Indulge in the Creamy Blueberry Rice Cake, bursting with 50% real blueberries! Dive into a Symphony of Flavors: Special Vanilla Cream and Blueberry Jam!
Our soft domestic glutinous rice dough is generously filled with a gentle, not-too-sweet vanilla cream and a chewy, fruity blueberry jam. Crafted with organic fermented grain syrup, the blueberry jam boasts a generous 50% of real blueberries, delivering an abundance of that sweet, fruity flavor we all love.
It's easy to handle, portable, and stays deliciously soft even at room temperature. Individual packaging makes it convenient for on-the-go snacking, meal replacements, or entertaining guests with just a piece or two.

Hygiene and safety in mind
We prioritize hygiene and safety, adhering to HACCP standards and holding SMART HACCP certification, making all our rice cake products healthy and safe to enjoy.


Package
California Proposition 65
WARNING: Consuming this product can expose you to chemicals including lead and cadmium which are known to the State of California to cause cancer and birth defects or other reproductive harm. For more information go to www.p65Warnings.ca.gov/food
Shipping Information
Refund Policy
Exchange or refund requests must be made within 7 days of receiving your product and should be initiated by contacting us through email (help@wooltariusa.com) or phone (310-933-8648) with a photo.
Please note that exchange or refund requests made on review boards or other platforms are not accepted.
A 30% restocking fee plus shipping charges apply for returns due to a change of mind, and refunds are not available for non-defective refrigerated/Korea-US direct delivery items.
맛있어요. 2개는 느끼해서 못먹을것 같은데 1개만 먹으면 너무 맛있어요.
많이 안 달고 맛있어요 다음엔 딸기맛도 시켜볼래요
요거 쫄깃 쫄깃 하고 맛이 있어요.
쫌 비싸서 그렇죠.
처음주문해본 블루베리 떡 !! 받자마자 뜯어보니 살짝 녹아있어서..
냉큼 먹었습니다. 저는 먹기에 너무 좋았습니다.
엄청 달면 어쩌지 생각했는데 생각보다 덜 달었었요.
설명대로 살짝 차갑게 먹으면 모찌 아이스크림 느낌일꺼같아요.
다음에 세일하면 재구매 의향있어요
좀 녹여서 먹는게 더 맛나요. 얼린 그대로 먹으면 떡의 쫄깃함이 안 느껴져요. 좀 내놨다가 녹아서 먹으니까 안의 크림은 시원하고 부드럽고 떡은 쫄깃..먹을만 한데 가격이 너무 비싼거 같아요.