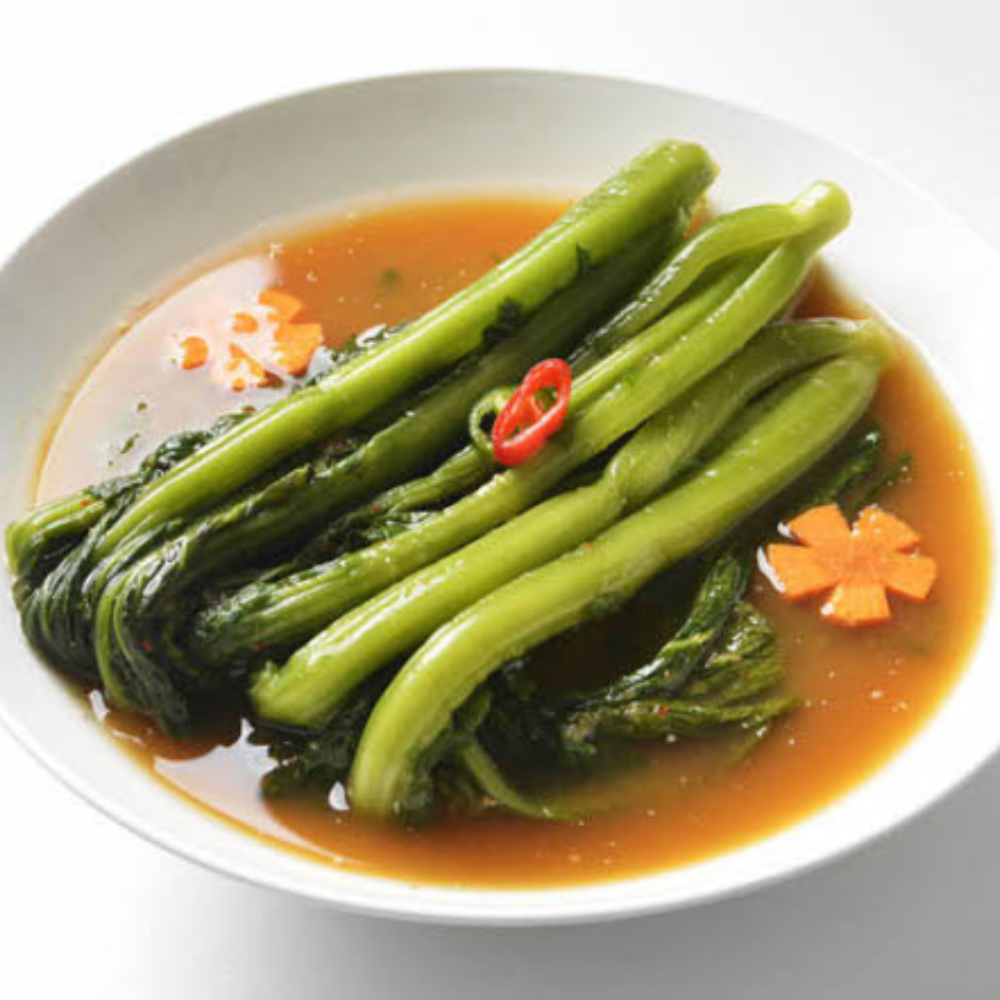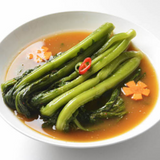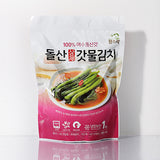 [Social Bio] Dolsan Samchae Freshwater Kimchi 1kg
Lightning Fresh
Free shipping on Lightning Delivery items over $169
[Social Bio] 1kg of Dolsan Samchae Godwater Kimchi
Dolsan Samchae Madded Kimchi contains a rich three -chae, which is characterized by a cool soup, and is not a processed taste, but a taste that was eaten in the old countryside.
Production and Distribution
HACCP-certified production facilities
At HACCP certified facilities, everything detail is thoroughly managed from employee hygiene, production tool disinfection to product selection and distribution to create delicious and high-quality fresh kimchi..
Verified Quality
HACCP Verified
At HACCP-verified state-of-the-art facilities, a thorough sanitation system is used to process fresh ingredients, undergo steps of screening, pickling, cleaning, dehydration, mixing, packaging, metal detection, and property shipping to deliver the best products to your door.
Premium Ingreidents
Yeosu Dolsan Gat
Yeosu Dolsan Gat, grown in 100% sea breeze, and various Korean ingredients are carefully grounded to produce this product.
California Proposition 65
WARNING: Consuming this product can expose you to chemicals including lead and cadmium which are known to the State of California to cause cancer and birth defects or other reproductive harm. For more information go to www.p65Warnings.ca.gov/food
| | |
| --- | --- |
| Allergy Info | Contains shrimp |
| Manufacturer | Social Bio |
| Origin | Yeosu, Jeollanam-do |
| Ingredients | Pickled gat 53% (Yeosu Dolsan gat 97%, Korean sun-dried salt 3%), domestic glutinous rice (glutinous rice paste) 12%, pear (Naju pear 100%) 15%, domestic allium hookery powder 5%, domestic peeled onion 5%, purified water 5%, domestic sea salt 2%, domestic garlic 1.2%, domestic salted shrimp (salted shrimp) 1.4%, domestic peeled ginger 0.4% |
Storage method: 180 days refrigerated from the date of manufacture


Social Bio is a social and women's company that produces healthy food made with local ingredients by healthy farmer Na Yu-sun.
Shipping Information
Refund Policy
1. Exchanges and refunds can be requested within 7 days of receiving the product.
2. For exchange or refund request, please contact us through email(help@wooltariusa.com) & phone (310-933-8648) with a photo.
3. If you request an exchange or refund on other boards, such as a review board, exchange or refund is not possible.
4. For simple change of mind, the shipping cost and 30% of the product price will be charged as a restock fee for returns.
5. Refrigerated delivery products and Viscose Rayon products cannot be exchanged or refunded only if there is no defect in the product.
주문한 김치 중에 제일 맛있어요 국수해 먹으면 최고 입니다
지닌번 주믄해서 딸 아이가 너무나 맛있게 먹고 재구매 했어요. 얼어서 도착해 살얼음과 함께 맛보니 더욱 시원하고 맛이 있네요.
이거 국물 한방울 안버리고 말그대로 김칫국 마십니다. 존맛. 고향맛.
이거 요즘 계속 시키고 있어요. 첨엔 그냥 갓김치인줄 알고 주문했다, 요즘엔 오히려 이놈 주로 찾네요. 국물 시원해서 좋아요.