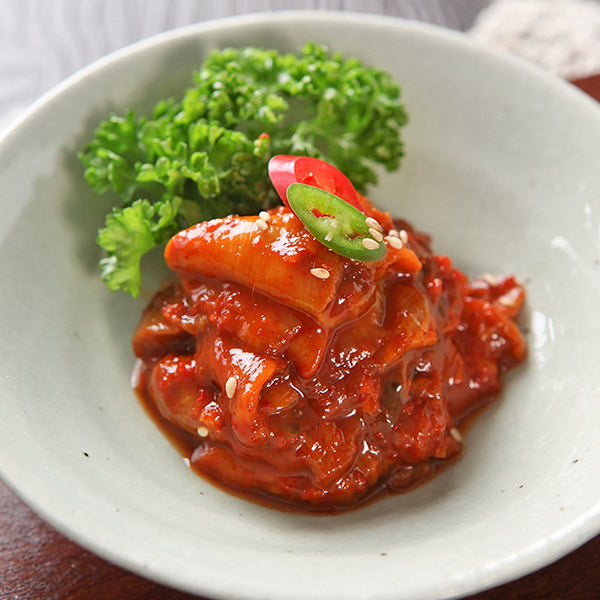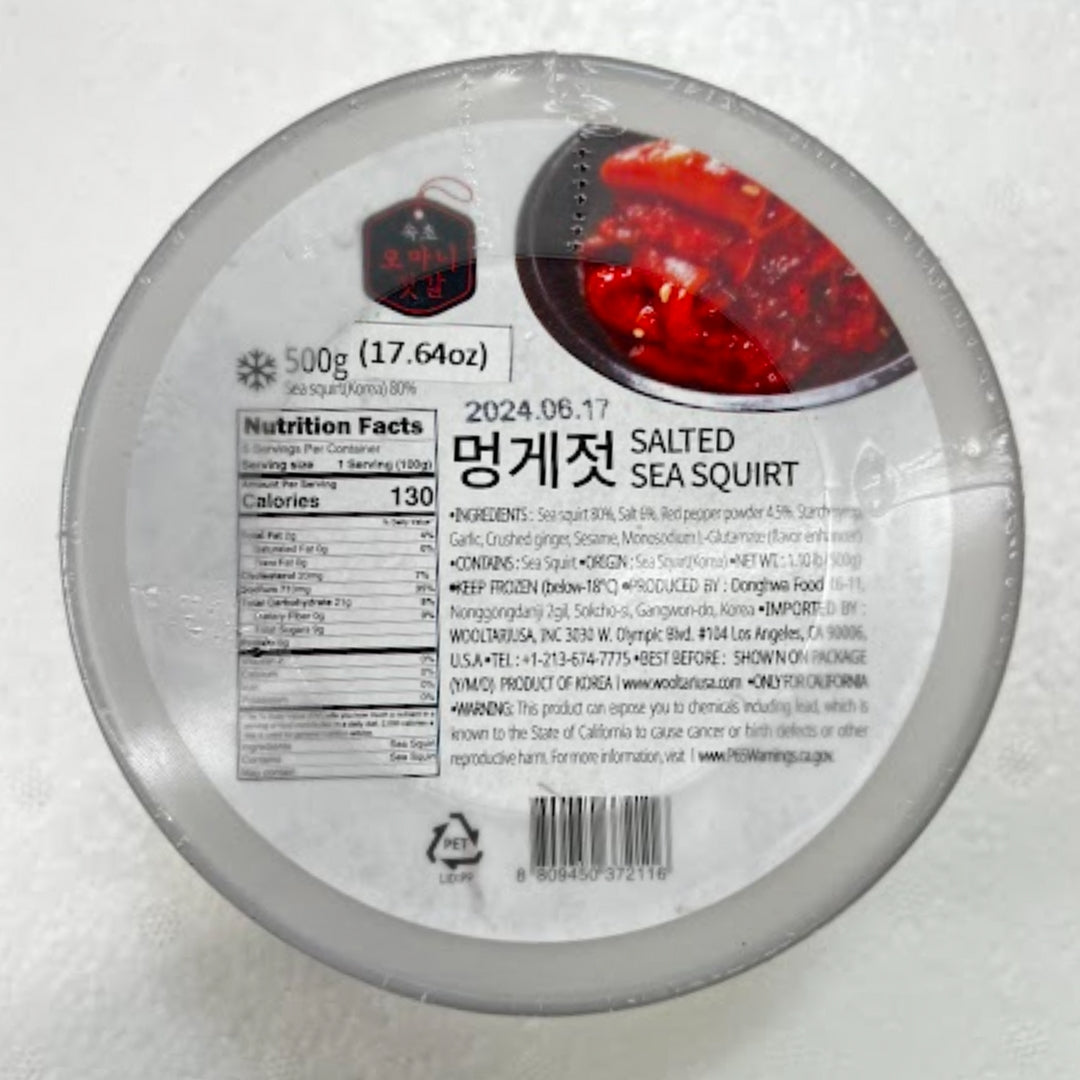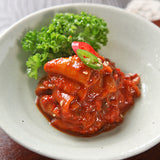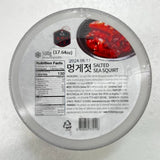 [Donghwa Food] Omani Spicy Salted Sea Pineapple 500g
Lightning Fresh
Free shipping on Lightning Delivery items over $169
[Fairy Tale Food] 500g of Omani Brown
Omani Mungje is a product that is aged with fresh domestic sea urchins and aged with less than 4.5% of low -salt schemes.
Manufactured Environment
Sokcho, Gangwon-do, famous for its gourmet cuisine
This premium product is reputed to be the best in Sokcho, Gangwon-do, the home of gourmet food.
Manufacturing Process
A conventionally hygienic manufacturing process
All products are 100% handmade instead of relying on mass machine work, so you can truly taste the love and care put into making each product. Hygienically made and free of additives, it has a deep flavor that's not too salty or sweet.
Exclusive Contract
American exclusive brand
Dongwha Food products produced in Sokcho-si, Gangwon-do are the U.S. exclusive brand of Wooltari Mall.
California Proposition 65
WARNING: Consuming this product can expose you to chemicals including lead and cadmium which are known to the State of California to cause cancer and birth defects or other reproductive harm. For more information go to www.p65Warnings.ca.gov/food
| | |
| --- | --- |
| Allergy Info | Sea pineapple, ginger, sesame seeds |
| Manufacturer | Donghwa Food |
| Origin | Sokcho city of gangwon-do |
| Ingredients  | Sea pineapple (domestic) 80%, sea salt (domestic) 6%, red pepper powder (China) 4.5%, starch syrup, garlic (domestic), liver ginger (domestic), sesame (indian), sodium L-glutamate (flavor enhancer) |

Dongwha Food contributes to the health of customers with a clean and healthy food culture. We make various efforts to deliver the healthy dining table of Korea to the world with the rich nutrition of seafood harvested from the clean seas of Sokcho.
Shipping Information
Refund Policy
1. Exchanges and refunds can be requested within 7 days of receiving the product.
2. For exchange or refund request, please contact us through email(help@wooltariusa.com) & phone (310-933-8648) with a photo.
3. If you request an exchange or refund on other boards, such as a review board, exchange or refund is not possible.
4. For simple change of mind, the shipping cost and 30% of the product price will be charged as a restock fee for returns.
5. Refrigerated delivery products and Viscose Rayon products cannot be exchanged or refunded only if there is no defect in the product.
멍게 크기가 진짜 큰게 들어있네요. 가위로 잘라서 냠냠 먹었어요. 신선하고 맛있어요~
여름이라 국끓이기는 싫구 저는 멍게젓이랑 갈치속젓만 있으면 여름반찬으로 최고에요!!
멍게를 참 좋아하는 데 너무 맛있어요. 멍게가 싱싱하여 멍게 특유의 쌉싸름한 맛과 젓갈의 적당한 짭조름한 맛이 절묘하게 어우러져서 입맛을 잘 돋아주네요. 그냥 흰 쌀밥에 한 점 올려 먹어도 맛있고 새싹야채랑 오이랑 비벼서 먹어도 맛있네요. 단 비빕밥이나 비빕국수로 할때는 참기름을 생략하는 것이 훨씬 깔끔한 맛이라 좋더라구요. 멍게를 좋아하시는 분은 정말 반하실 겁니다.
세번째 구매했는데 가격이 좀 비싸지만
멍게 좋아하시면 강추합니다
멍게향도 살아 있고 양념하고 잘 어울려서 정말 맛있게 먹었어요. 간도 적절하고 별로 맵지도 않고 양도 생각보다 많아요. 그냥 밥에 올려서 구운김이랑 먹어도 맛있고 잘게 썰어서 참기름 뿌린 뒤에 비빔밥처럼 먹어도 맛있어요. 멍게 좋아하시는 분들은 아마 아주 만족하실 것 같아요.