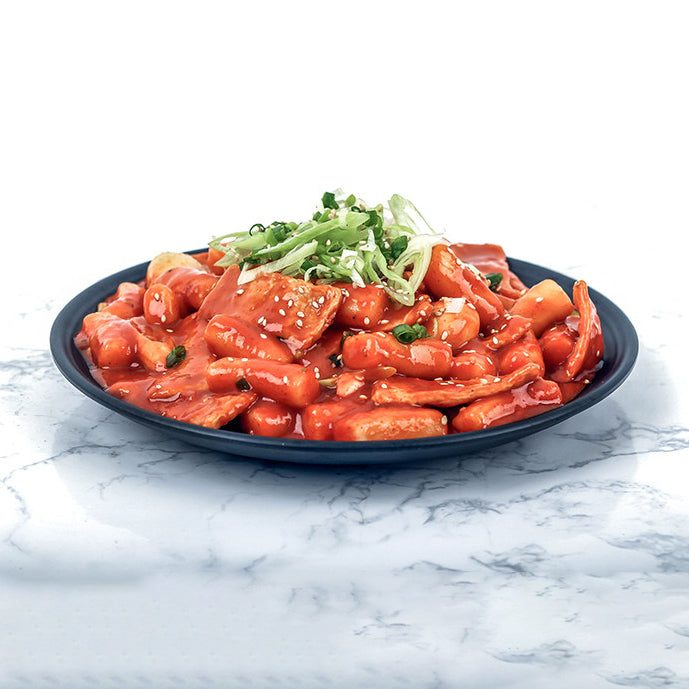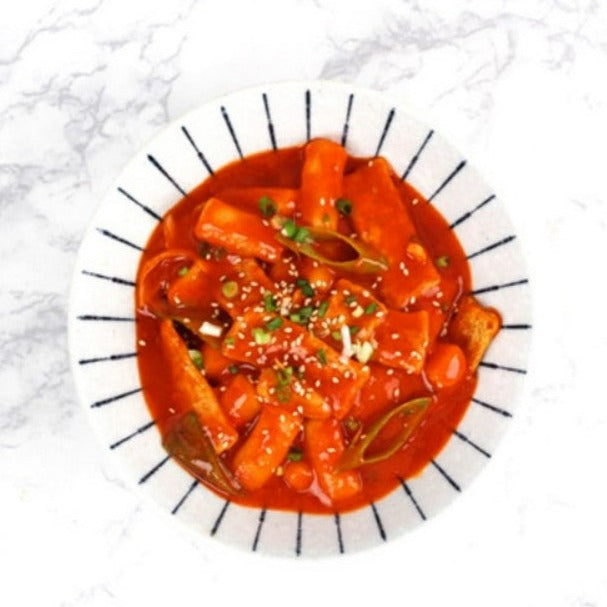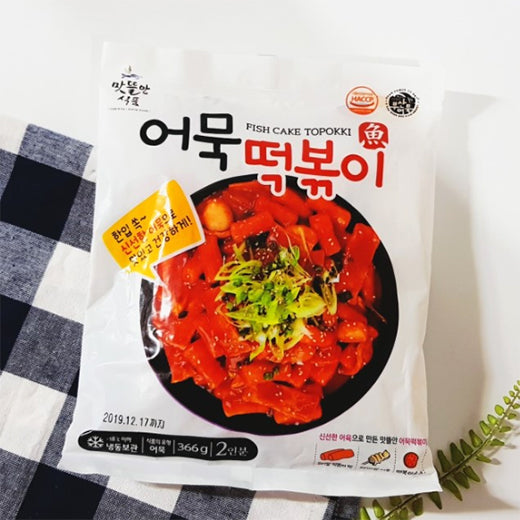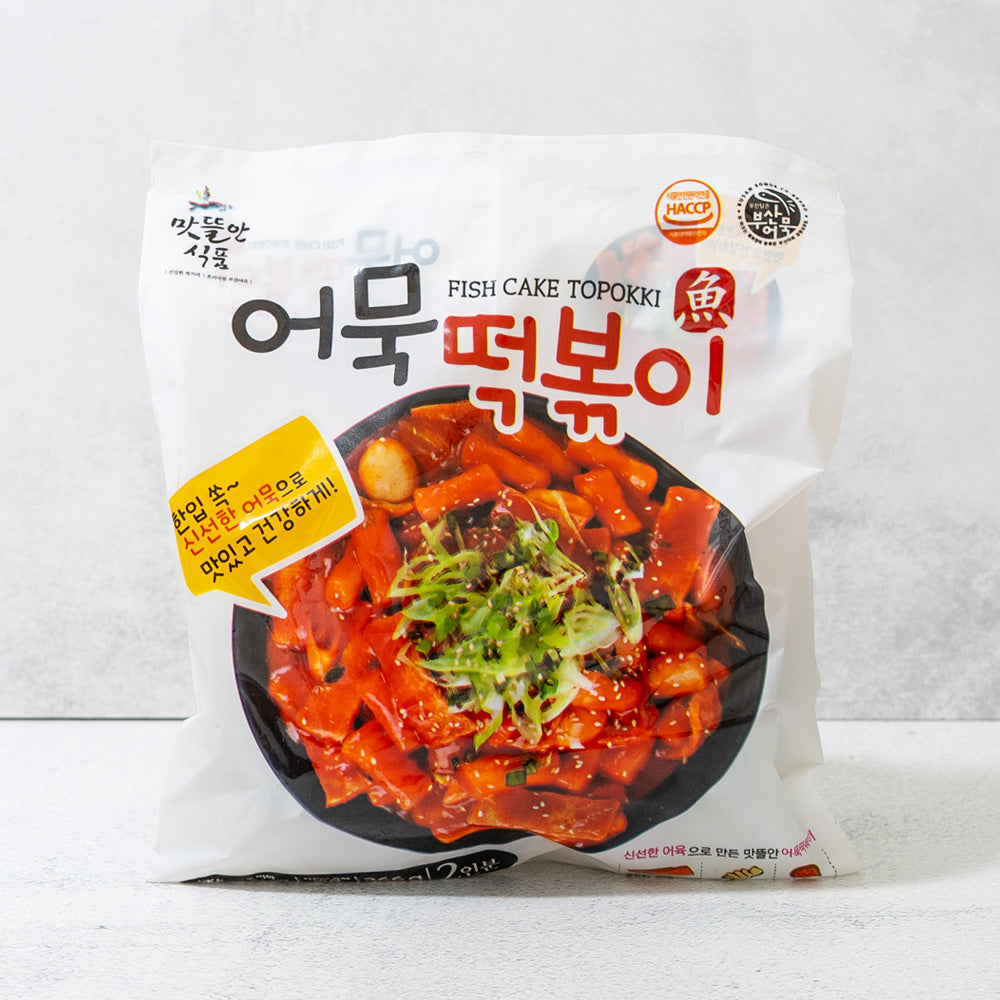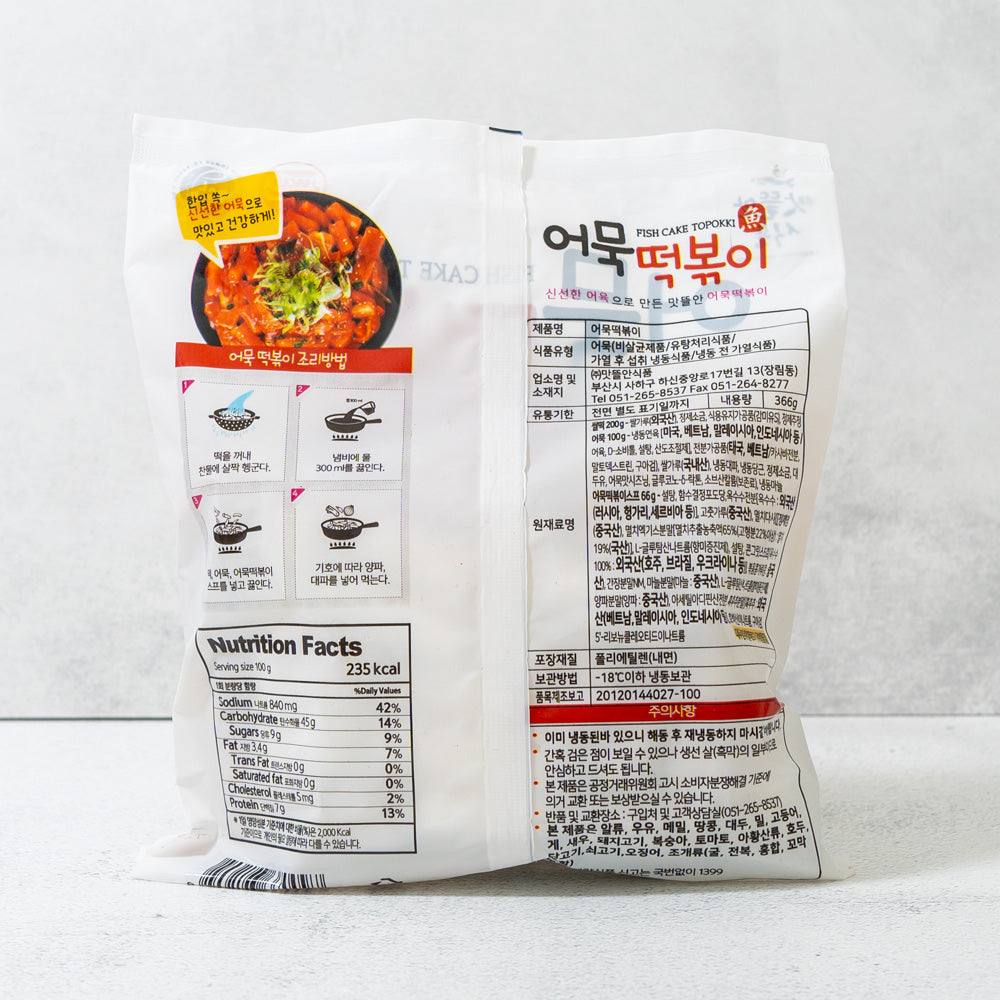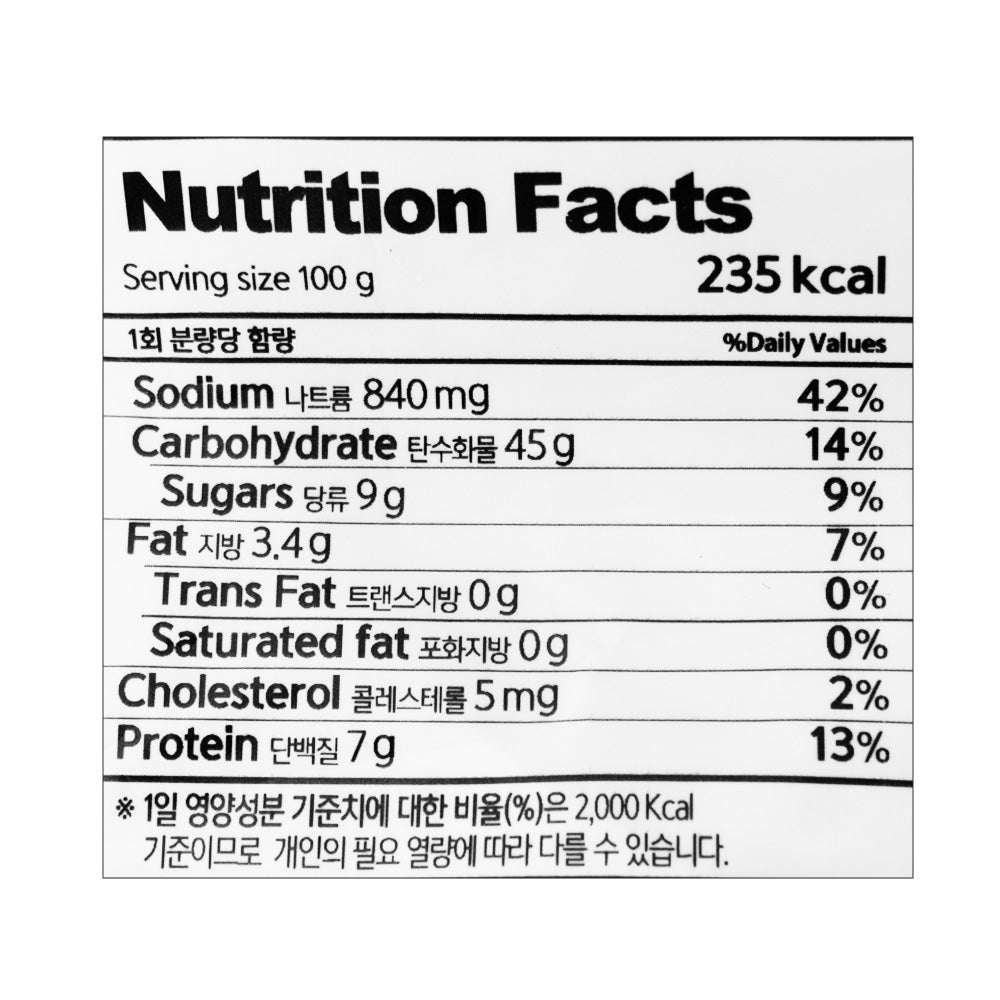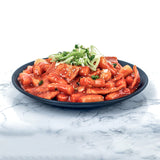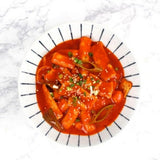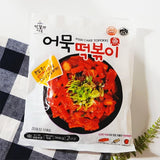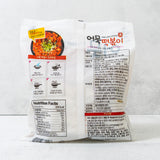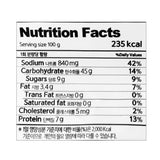 Fish Cake Tteokbokki 366g
1 Day shipping
Free shipping on 1 Day shipping items over $169
[Taste Garden] Fish Cake Tteokbokki
The fish cake tteokbokki is a chewy rice cake and a tangled handmade fish cake and a sweet and spicy sauce.
Production and Distribution
Production and distribution process directly managed by artisans
In the cleanest factory with state-of-the-art facilities, fish cake craftsmen with 30 years of experience directly manage the entire process from raw ingredient warehousing to final product shipment.
Verified Quality
HACCP, K∙FISH Verified
Verified by K∙FISH, a Korean government-recognized marine product brand, and HACCP, we are a highly reliable company designated by the city of Busan.
Premium Ingreidents
SSA등급 연육
가장 높은 등급인 SSA 등급의 연육을 80% 이상 사용하였으며 d 넣지 않고 쌀가루로 만드는 Gluten Free 최고급 수제 어묵입니다.
California Proposition 65
WARNING: Consuming this product can expose you to chemicals including lead and cadmium which are known to the State of California to cause cancer and birth defects or other reproductive harm. For more information go to www.p65Warnings.ca.gov/food
| | |
| --- | --- |
| Allergy Info | Contains soybeans and squid. This product is manufactured in the same manufacturing facility as products using eggs, milk, shrimp, squid, and shellfish (including cockle). |
| Manufacturer | Mattteulan |
| origin | Busan metropolitan city |
| Ingredients | Rice cake: Rice flour (domestic production), refined salt, processed edible oils and fats (sweetened oil S), refined alcohol / fish cake: frozen meat [USA, India, Vietnam, Pakistan, etc. / fish meat, D-sorbitol/ sugar, acidity regulator], cassava starch (Thailand), rice flour (domestic), green onion, carrot, garlic, soybean oil, refined salt, complex seasoning (fish cake flavor seasoning/white sugar, refined salt, soy sauce powder, tuna extract powder), glucono-6-lactone, potassium sorbate (preservative), glycine / complex seasoning fish cake tteokbokki soup: white sugar, hydrous crystalline glucose, corn starch (Russia, Hungary, Serbia, etc.), red pepper powder (China), anchovy dashi [refined salt (China), anchovy extract powder (anchovy: Domestic), L-sodium glutamate (flavor enhancer), white sugar, Corngris No. 5 (corn, Australia, Brazil, Ukraine, etc.), onion powder (onion: made in China), fried soybean powder (soybean: made in China), soy sauce powder, Dried garlic powder (garlic: made in China), modified starch (acetyladipic acid starch), glycine, black pepper powder (Vietnam, Malaysia, Indonesia, etc.), disodium succinate, guar gum, 5-ribonucleotide disodium, soybean oil (allergens) ) |
Storage Method: Refrigerator storage: 5ºC or lower 7 days from the date of manufacture, Freezer storage: 18ºC or lower 6 months from the date of manufacture (When storing in the freezer, put in a sealed plastic bag or a ziplock bag)

Mattteulan has been making premium authentic Busan fish cake thanks to fish cake craftsmen for the past 35 years. We make healthy gluten-free fish cakes with patented rice fish cakes, and are chosen as having luxury fish cakes by the city of Busan.
Shipping Information
Refund Policy
Exchange or refund requests must be made within 7 days of receiving your product and should be initiated by contacting us through email (help@wooltariusa.com) or phone (310-933-8648) with a photo.
Please note that exchange or refund requests made on review boards or other platforms are not accepted.
A 30% restocking fee plus shipping charges apply for returns due to a change of mind, and refunds are not available for non-defective refrigerated/Korea-US direct delivery items.
하프 + 라면사리 조금!
떡볶이 속 떡보다 어묵 더 좋아해서
주문했는데 떡은 별로였어요
안말랑하고 양념이 잘 안베임..
물에 가루 먼저 풀고 떡만 한참 먼저 졸여야 할듯?
어묵 맛있고 소스 (파우더) 맛있어요
파우더 양도 넉넉하고요
조리법 진짜 간단함!
남은 반은
계란 삶고 소세지도 넣어 먹울래요 ㅎ
따로 나가있는 딸아이 주었더니 손쉽게 맛있게 잘 해먹었답니다!