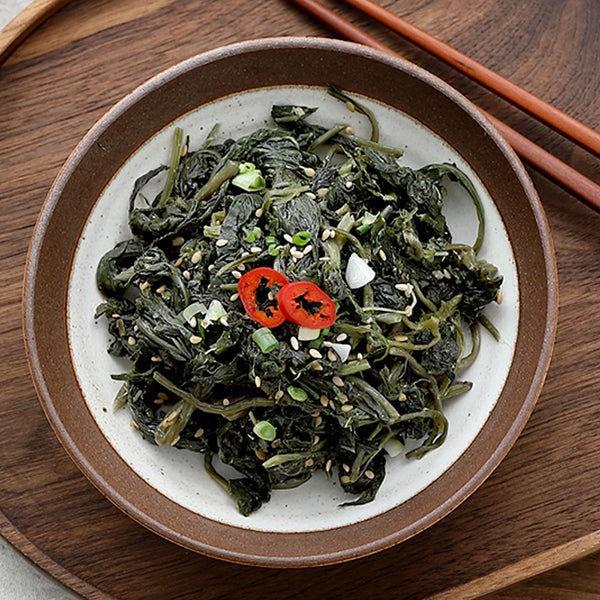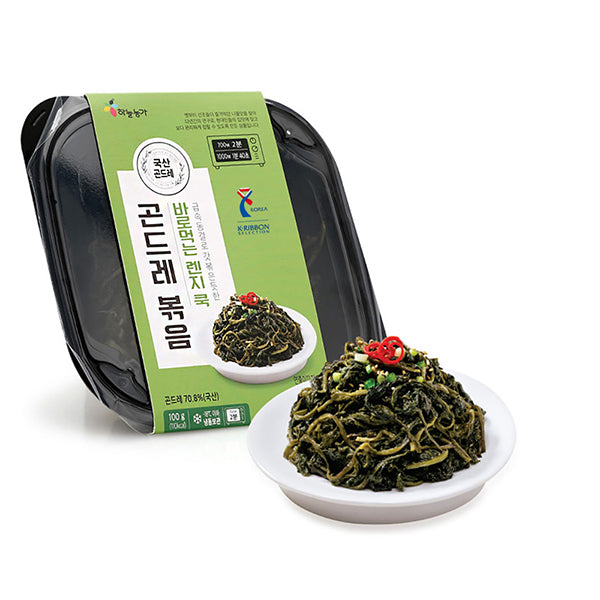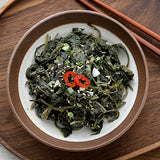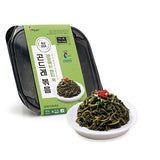 1 Day shipping
Free shipping on 1 Day shipping items over $169
[Haneul Farm] Gondre stir-fry 100g 
 It is fried in Korean traditional domestic herbs, gondre.  Gondre's original aroma and taste are alive, so it is chewy, soft with the flavor of the silver perilla oil.
❉ 70.80%of Gondre (domestic)
Manufacturing Process
 The 25 -year -old Haneul Farm is a domestic agricultural product!
 Haneul Farm is a pure domestic agricultural product brand and has the largest facilities and best technology in Korea.
 All products are produced in hygienic and safe facilities so that we can enjoy our agricultural products more delicious.
How to Use
 3 minutes is OK! It's easy and delicious now!
 Busy morning, hungry time, cumbersome day to eat, and simply cook in a microwave for 3 minutes to make a healthy meal.
1. Take off the paper box and put it in the microwave in a frozen state without tearing the vinyl.
2. Check the rated output of the microwave and cook it in time. You can turn around 2 minutes and 40 seconds based on 1000W. If the product is cold, please cook for about 10 to 20 seconds more.
California Proposition 65
WARNING: Consuming this product can expose you to chemicals including lead and cadmium which are known to the State of California to cause cancer and birth defects or other reproductive harm. For more information go to www.p65Warnings.ca.gov/food
 Haneul farms, a domestic herb, make a delicious herb that our children will eat with our hands.We promise to give our faith as a pure domestic agricultural product brand because we know the value of agricultural products grown carefully with our land and our hands.
Shipping Information
Refund Policy
Exchange or refund requests must be made within 7 days of receiving your product and should be initiated by contacting us through email (help@wooltariusa.com) or phone (310-933-8648) with a photo.
Please note that exchange or refund requests made on review boards or other platforms are not accepted.
A 30% restocking fee plus shipping charges apply for returns due to a change of mind, and refunds are not available for non-defective refrigerated/Korea-US direct delivery items.
온 가족의 최애 반찬 중 하나에요. 간편한데 맛은 완전 딱이에요. 매진만 아니면 늘 구입하는 물품 중 하나예요.
바로 무쳐먹는 나물 맛과 향은 못따라가지만, 전자렌지에 쉽게 돌려 먹을수 있는게 어디예요 ㅎㅎ 나물반찬이 아쉬울 간편히 먹기 좋아요.
편하게 금방 해서 밥반찬으로 먹기 딱 좋습니다
저랑 남편 도시락 반찬으로 고민하다 구매했습니다. 배송상태 괜찮구요. 한팩씩 포장되어있어서 냉동실에 두기 편하네요. 솔직히 나물이여서 상태 괜찮을지 냉동이라 맛있을지 걱정했는데, 생각보다 맛있네요. 아침에 후라이팬네 적당히 물이랑 볶으면 갓 해먹는 나물 같아요. 도시락에도 싸봤는데 밥이랑 먹으니 맛있네요. 요즘 날씨가 선선해져서 그런지 다음말 먹어도 괜찮지만 여름이나 날씨 더운 곳에 사시는 분들은 조심하세요. 재수매 의사 있습니다. 기회 봤다가 할인 행사 하면 더 사려고 합니다. 많이 파세요
상표 그래도 바로 데워먹어서 맛있고 밥할때 올려서 밥하니 완전^^ 나물밥 최고입니다 ㅎ