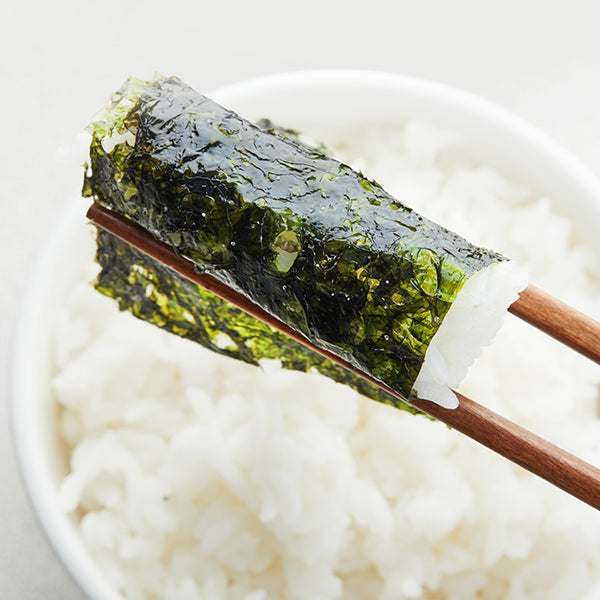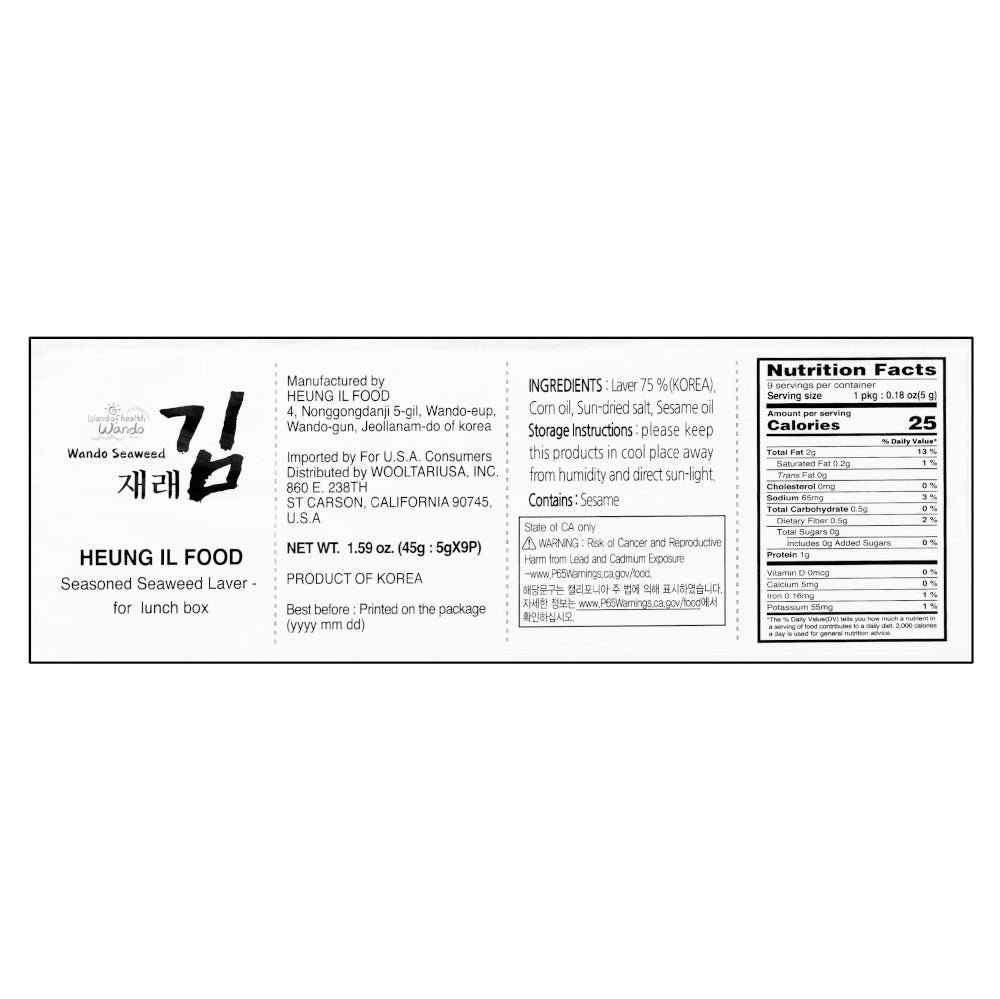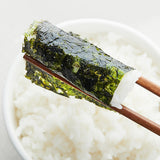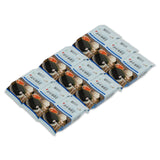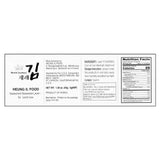 Seasonal Traditional Kim (Lunch Box) (5G x 9 peak)
1 Day shipping
Ground shipping
Free shipping on 1 Day shipping items over $169
Free shipping on Ground shipping items over $99
[Heungil Food] Seasoned lunch seaweed lavar 9bag
Soft lunch box Kim!
Raise the clean Wando Sea, select only the first grade, and meet the traditional lunch boxes with individual packaging.
It is full of fresh smell and soft and savory flavor is full of mouth. Its appropriate thickness and rich flavor are suitable for any meal, and it is easy to carry and handle.
Production and Distribution
대한민국 최상의 청정해역, 완도군!
전라남도 완도군은 다도해의 뛰어난 풍광을 간직하고 있는 대한민국 제 1의 청정해역으로 품질 좋은 다양한 해산물이 풍부한 지역으로 유명합니다.
본 제품은 청정 완도바다의 품질 좋은 원초만을 엄선하여 사용했는데요. 조수간만의 차가 큰 완도해역의 뻘밭에서 기르는 김은 타 지역 김과는 비교할 수 없는 영양과 독특한 감칠맛과 향을 자랑합니다.
Nutritions
소포장으로 간편하고 맛있게!
5g씩 소포장된 도시락김으로 여행갈때 간편하게 드시기 좋은사이즈입니다. 넉넉하게 9봉을 한묶음으로 담았습니다.
Verified Quality
ISO 9001, 전통식품 품질인증서 획득!
품질경영시스템의 인증규격과 인증범위에 적합한 ISO9001와 국립수산물품질관리원 전통식품 품질인증서를 획득한 업체에서 생산된 제품입니다.
California Proposition 65
WARNING: Consuming this product can expose you to chemicals including lead and cadmium which are known to the State of California to cause cancer and birth defects or other reproductive harm. For more information go to www.p65Warnings.ca.gov/food
흥일식품은 완도에서 나는 자연 수산물 전문 브랜드입니다.
Shipping Information
Refund Policy
Exchange or refund requests must be made within 7 days of receiving your product and should be initiated by contacting us through email (help@wooltariusa.com) or phone (310-933-8648) with a photo.
Please note that exchange or refund requests made on review boards or other platforms are not accepted.
A 30% restocking fee plus shipping charges apply for returns due to a change of mind, and refunds are not available for non-defective refrigerated/Korea-US direct delivery items.
안에 방부제가 없어요. 김은 바삭하고 맛도 좋아요. 광천김 느낌?!
혼자사는 저에게 딱맞는 사이즈에요!
도시락김 마트에서 종류별로 먹어봤는데
울타리몰에서 처음으로 도시락김을 구매해봤어요
소금이 적당하고 바삭해서 먹기 좋아요
혼자 사는 자취인에 꼭 필요한 제품이에요 ㅎㅎ 다음에 또주문할게요!
그냥 김 간장ㅇ을 넣어서먹어도 이맛보다 나를듯
울타리몰의 명성을 믿고 기대하며 이 김을 주문했습니다. 그런데 먹어보니 고소한 맛이 하나도 느껴지지 않았습니다. 참기름이든 들기름이든 고소한 맛이 있어야 되는데요... 유통기한을 보니 2021년 9월부터 2023년 9월까지네요. 만든 지 1년 반 된 거였어요... 먹어본 것 중 가장 맛이 없는 김이었습니다.