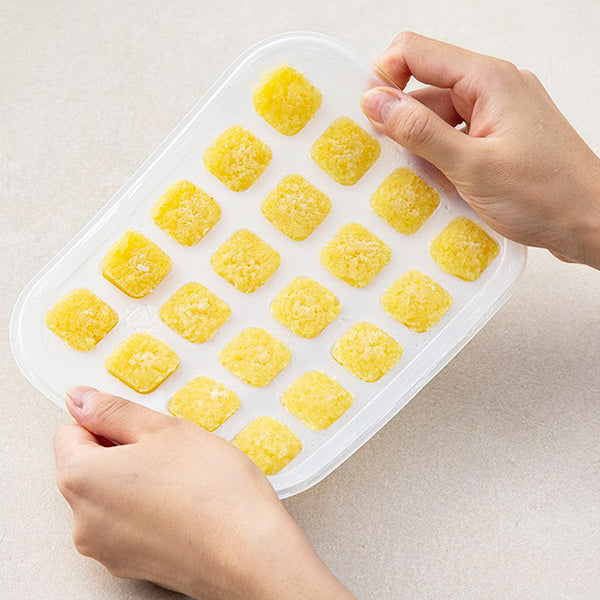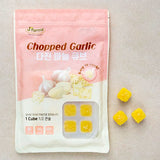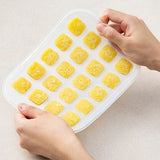 Frozen Chopped Garlic Cube 180g
1 Day shipping
Free shipping on 1 Day shipping items over $169
[J - Farms] Frozen Chopped Garlic Cube 180g
100% chopped garlic in fresh and clean domestic
We have prepared 100% minced garlic that can be easily used. It's a cube, so you can pull out the ice from the ice frame. It is good to use not only for fried and broth, but also for cooking. Take it out one by one when you need it ..
Production and Distribution
갈변되지 않는 특허기술!
소량만 사용하기 편한 트레이!
신선한 국내산 마늘을 갈아 그대로 급냉하여 특허받은 기술로 담았습니다.
재료 특성상한 번에 매우 소량만 사용하는 재료라 냉장고 속에 방치하는 사이 신선도가 떨어지기 쉬운 재료인데요. 위생적인 트레이에 적은 분량씩 소분했습니다. 냉동이니까 신선도도 걱정 없고 하나씩 꺼내 쓰기도 간편합니다.
Manufacturing Process
국내 냉동야채가공부문 1위의 제이팜스
제품을 생산하는 제이팜스는 명실공히 국내 냉동야채가공부문 1위 업체입니다. 수매부터 제품의 가공까지 하나의 공정으로 진행하기에 제품들이 신선하고 또 안전하죠.
HACCP은 물론, IQF라는 급속 냉동방식의 제조공정으로 생산되어 국내 유수의 CJ, CJ제일제당, GS리테일, 홈플러스, 롯데마트, 대상, 동원홈푸드 등에 제품들을 공급하는 제조업체입니다.
How to Use
만능요리재료 다진 마늘!
다진마늘은 우리나라 음식에서 빼놓을 수 없는 재료이지요. 입자가 곱고 신선도가 매우 높은 상품이기에 어떠한 요리에 사용해도 마늘의 향과 풍미가 잘 배어들죠.
각종 국물과 라면에는 물론 각종 볶음과 무침, 조림에도 사용하기 좋습니다. 소고기를 잘게 다져 함박을 만드실때 함께 넣으시면 더욱 좋습니다.
California Proposition 65
WARNING: Consuming this product can expose you to chemicals including lead and cadmium which are known to the State of California to cause cancer and birth defects or other reproductive harm. For more information go to www.p65Warnings.ca.gov/food
Shipping Information
Refund Policy
Exchange or refund requests must be made within 7 days of receiving your product and should be initiated by contacting us through email (help@wooltariusa.com) or phone (310-933-8648) with a photo.
Please note that exchange or refund requests made on review boards or other platforms are not accepted.
A 30% restocking fee plus shipping charges apply for returns due to a change of mind, and refunds are not available for non-defective refrigerated/Korea-US direct delivery items.
늘 쓰고있어요 넘 편해요 깐마늘은 보면 다 중국산이라 안사게되고 손에 마늘 냄새배어가며 안까서 넘 좋아요
간편하게 사용하기 좋습니다. 여러개 구매해서 쓰고 있어요~!!
마늘이 포장 박스 제일 위부분에 있어서 살짝 녹아왔네요 그래도 한여름에 이번도면 양호하죠.
여러개 주문해요 한참 먹을것 같아요.
포장 맘에 들어요 거기다 국산마늘 이라 더 만족해요.
총6개, 3세트 주문했어요. 이건 녹지않고 잘 왔네요. 하나씩 빼서 쓸수 있게 해놔서 편리해요.
한국적인 아린 마늘맛 내려면 이 마늘 필수에요.
소분되어있어서 사용하기 편할 것 같아 구매했어요. 냉동 상태로 잘 도착했습니다!