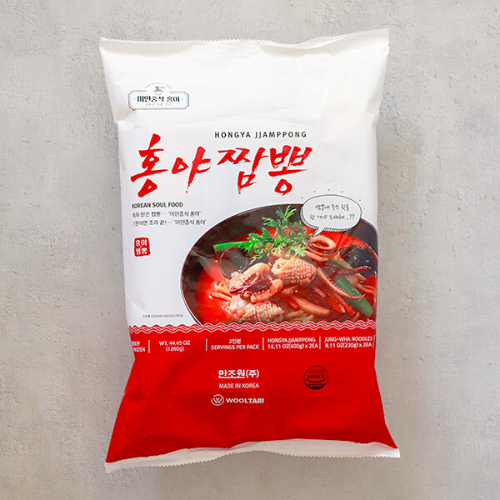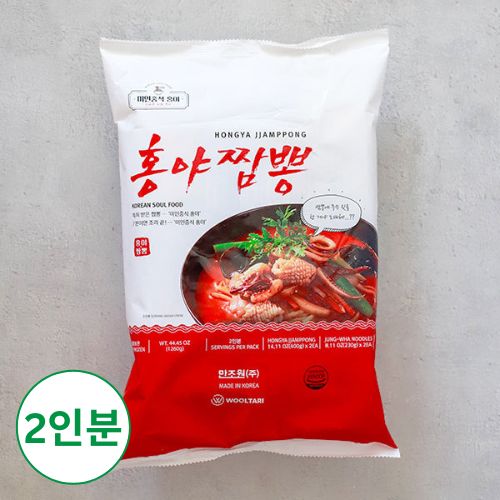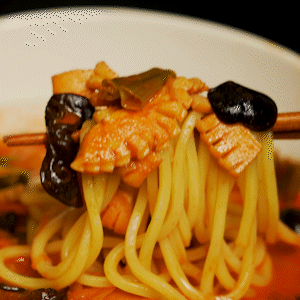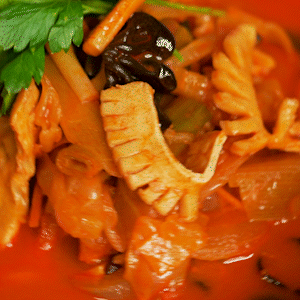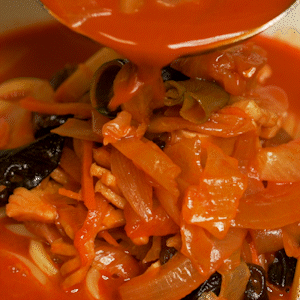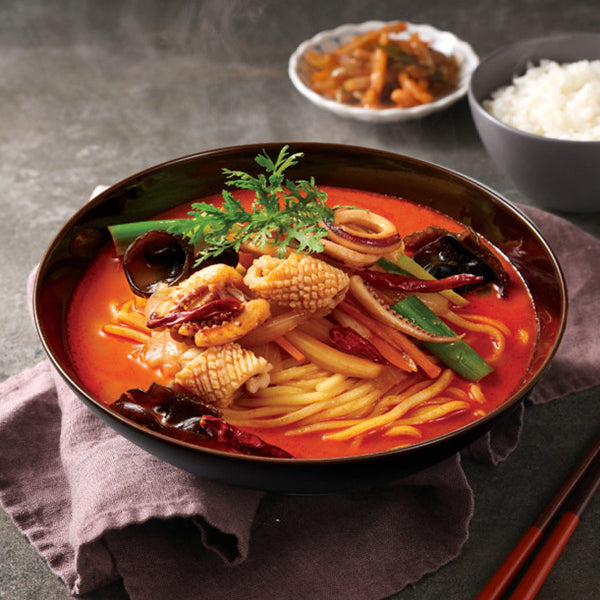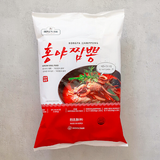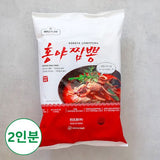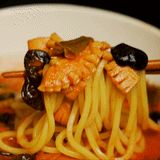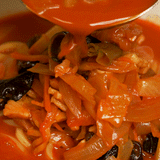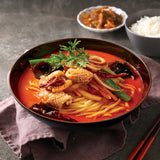 Hongya Jjamppong Spicy Noodles 1260g
1 Day shipping
Free shipping on 1 Day shipping items over $169
[Manchowon] Hongya Jjamppong Spicy Noodle 1260g
The taste you enjoy at a luxury Chinese restaurant!
For Jjamppong lovers, you can taste the perfect jjamppong at home.
You can easily enjoy a clean and spicy jjamppong like it is freshly made. The soup is made with fresh ingredients to fulfill the taste of jjamppong. The firm and chewy noodles are very attractive.
Manufacturing Process
쫄깃한 수타식 면발, 매콤하고 달지않은 소스!
반죽을 충분히 하여 밀가루의 글루텐을 강화시키고 면을 적정한 온도로 오랜 시간 숙성시키는 '다가수 숙성'으로 더욱 쫄깃하고 탱탱한 면발을 자랑합니다. 국물맛이 적절히 매콤하고 달지않으며 자극적인 맛이 아니어서 어르신이나 자녀들 먹기에도 좋습니다.
How to Use
간편하게 4분이면 조리!
1. 소스를 봉지째 끓는 물에 넣고 4분간 가열합니다.
2. 포장을 개봉한 면을 끓는 물에 넣어 1분간 조리합니다.
3. 그릇에 면을 담고 국물소스를 부어 드세요.
Premium Ingreidents
넉넉한 소스양에 국내산 야채의 신선함이 그대로!
신선한 국내산 야채(양파, 당근, 양배추 등)를 -60도에서 급냉하여 바로 담아, 야채 고유의 맛과 식감이 그대로 살아있습니다. 또한 특허받은 특급 레시피로 만든 국물소스로, 기호에 따라 해물이나 야채를 추가해 드시면 더욱 좋습니다.
California Proposition 65
WARNING: Consuming this product can expose you to chemicals including lead and cadmium which are known to the State of California to cause cancer and birth defects or other reproductive harm. For more information go to www.p65Warnings.ca.gov/food
만조원의 제품들은 중식 요리에 사용되는 기름의 양을 줄여 비만 걱정은 덜어주고 합리적인 가격정책을 통해 소비자의 구매욕은 늘렸습니다. 라면도 끓이는 사람마다 맛에 차이가 생기는데, 만조원의 특허받은 제품과 메뉴얼로 누구나 동일한 맛을 낼 수 있습니다. 중식에 한식 조리법을 접목하여 맛이 깔끔하고 정갈한 캐주얼 차이니즈 푸드를 오늘부터 맛보세요.
Shipping Information
Refund Policy
Exchange or refund requests must be made within 7 days of receiving your product and should be initiated by contacting us through email (help@wooltariusa.com) or phone (310-933-8648) with a photo.
Please note that exchange or refund requests made on review boards or other platforms are not accepted.
A 30% restocking fee plus shipping charges apply for returns due to a change of mind, and refunds are not available for non-defective refrigerated/Korea-US direct delivery items.
중국집 안 가도 집에서 맛있는 짬뽕 먹을 수
있네요
진짜 맛있어요 시중에 파는 짬뽕중에 가장 중국집에서 파는맛과 비슷한 맛이에요
밀키트 간편하고 맛있어요
해물도 푸짐하고 냉동새우 몇개 넣어먹으니 식사되네요
제가 사는곳엔 짬뽕 맛집이 없기도 하고 한번 먹으려면 정말 멀리 나가야 되서 한국만 가면 짬뽕을 그렇게 먹었었는데 이제 홍야 짬뽕 덕에 집에서도 간편하게 먹을수 있겠어요. 정말 사먹는 짬뽕맛이 나더라구요~ 국물을 붓는데 짬뽕의 향기! 맛있게 잘 먹었습니다!