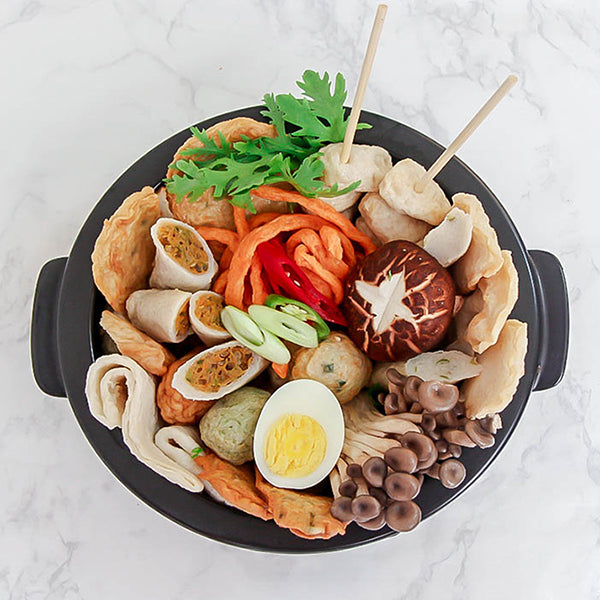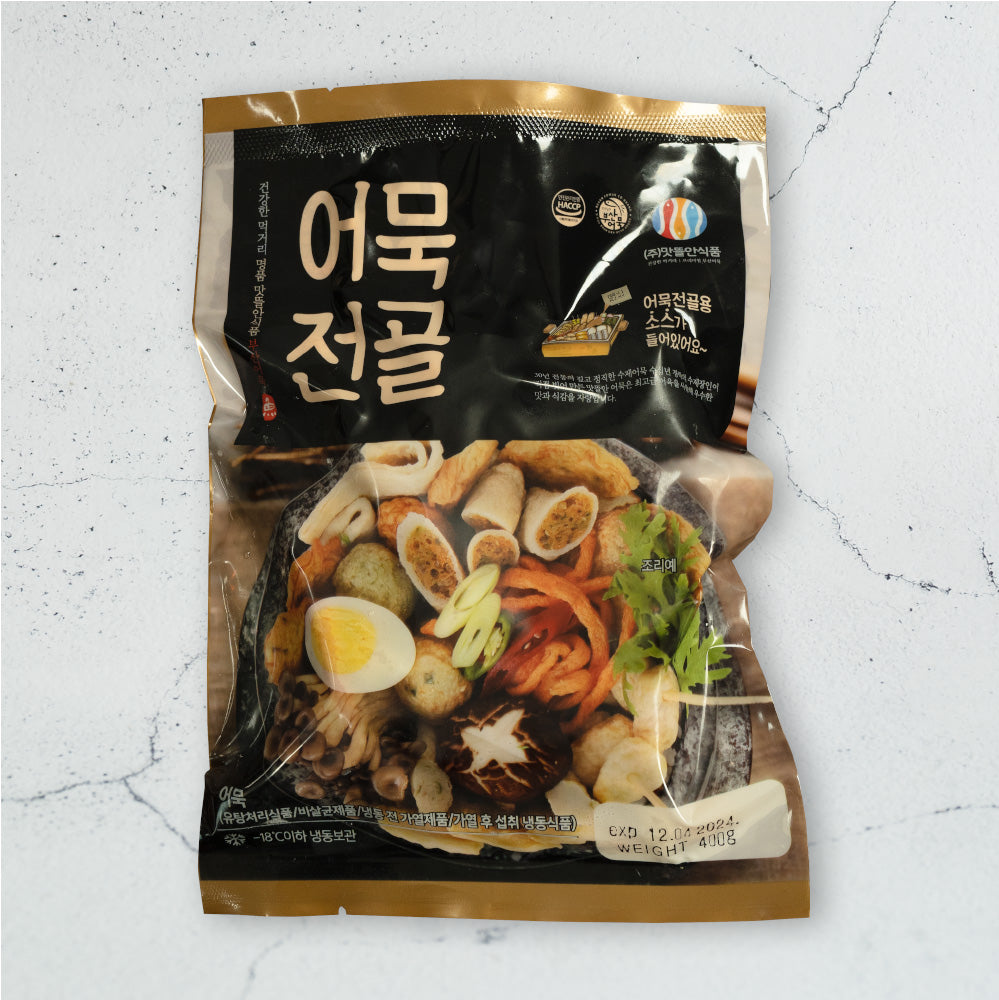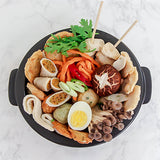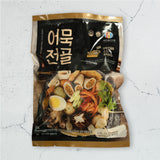 Premium Fish Cake Stew 400g
1 Day shipping
Free shipping on 1 Day shipping items over $169
[Mattteulan] Premium Fish Cake Stew
This Premium Fish Cake Stew includes fish cakes of various flavors and shapes complimented with a mild broth. It is easy to cook, made for anyone to enjoy the clean, lean, oil-free soup and chewy fish cakes.
Production and Distribution
Production and distribution process directly managed by artisans
In the cleanest factory with state-of-the-art facilities, fish cake craftsmen with 30 years of experience directly manage the entire process from raw ingredient warehousing to final product shipment.
Verified Quality
HACCP, K∙FISH Verified
Verified by K∙FISH, a Korean government-recognized marine product brand, and HACCP, we are a highly reliable company designated by the city of Busan.
Premium Ingreidents
SSA Grade Tender Meat
Using more than 80% of the highest SSA grade tender meat, these premium fish cakes are gluten-free, handmade without rice or wheat flour.
California Proposition 65
WARNING: Consuming this product can expose you to chemicals including lead and cadmium which are known to the State of California to cause cancer and birth defects or other reproductive harm. For more information go to www.p65Warnings.ca.gov/food
| | |
| --- | --- |
| Allergy Info  | Contains soybeans and squid. This product is produced in manufacturing facilities such as products using tomatoes, pork, eggs, beef, milk, shrimp, and shellfish (including cockle and oysters). |
| Manufacturer | Mattteulan |
| Origin | Busan metropolitan city |
| Ingredients | * Fish cake: frozen tenderloin [USA, India, Vietnam, Pakistan, etc./ fish meat, D-sorbitol/ sugar, acidity regulator], starch processed products (Thailand, Vietnam/ Cassava starch, dextrin, guar gum) Rice flour (Korea), soybean oil ( Soybean oil), green onion, radish root, onion, leek, garlic, boiled squid, vermicelli, cheongyang red pepper, refined salt, complex seasoning (fish cake flavor seasoning/white sugar, refined salt, soy sauce powder, bonito extract powder), glucono-lactone, beef Potassium Brate (Supplementary Supplement), Glycine, Food Additive Mixture Solution [Paprika 50,000 water (SNH)/ Paprika Extract Color, Polysorbate 90, Glycerin, Oleoresin Capsicum], Black Pepper Powder, Soybean Oil (Allergen Inducing Substance) /*Sauce: [fish cake stock]: Purified water, mixed soy sauce (soybean: Indian/wheat: American), sauces (flavor), refined salt (domestic), white sugar, sauces (Katsuo extract), sodium L-glutanate (flavor enhancer) , Kelp Extract Caramel Color, Dried Shiitake Mushroom, Food Additive Mixture (Synthetic Flavor 0.08%/ Bonito Flavor) |
142kcal per 100g
* 1 day nutrient
ratio to reference value
sodium 1095.8mg
54.8%
carbohydrate 18.1g
5.6%
saccharide 5.2g
5.2%
3.1g fat
5.7%
0g transfat
saturated fat 0.6g
4.2%
20.8mg of cholesterol
7%
protein 10.5g
19.2%
* The ratio (%) to the daily nutritional standard is 2,000 kcal, so it may vary depending on the individual's required calories.
Storage Method: Eat as soon as possible after opening and keep frozen below -18 degrees.

Mattteulan has been making premium authentic Busan fish cake thanks to fish cake craftsmen for the past 35 years. We make healthy gluten-free fish cakes with patented rice fish cakes, and are chosen as having luxury fish cakes by the city of Busan.
Shipping Information
Refund Policy
Exchange or refund requests must be made within 7 days of receiving your product and should be initiated by contacting us through email (help@wooltariusa.com) or phone (310-933-8648) with a photo.
Please note that exchange or refund requests made on review boards or other platforms are not accepted.
A 30% restocking fee plus shipping charges apply for returns due to a change of mind, and refunds are not available for non-defective refrigerated/Korea-US direct delivery items.
국물을 따로 만들필요없네요. 액상 쏘스가 따로 들어있어요. 국물맛이 제법 맛있어요. 어묵도 쫀득하고 맛있구요.
무랑 쑥갓넣고 푹 끓여 잘 먹었어요. 2인인데 양은 그렇게 많지는 않고 살짝 남긴 정도예요.
항상 맛있게 먹고 있어요 기름 냄새도 안나고 어묵질도 좋아요