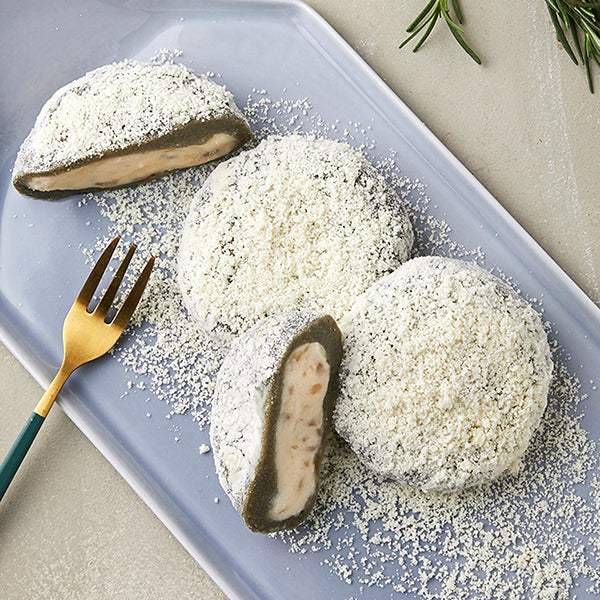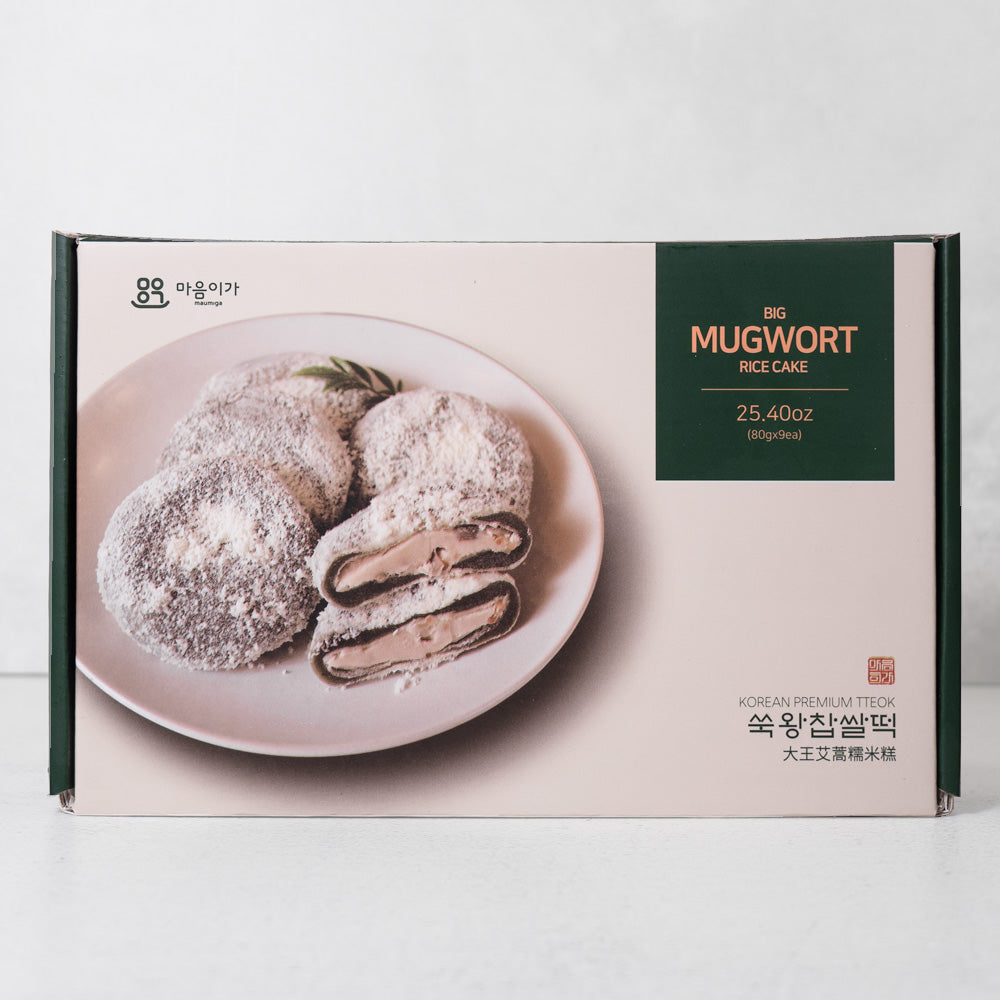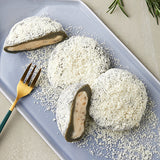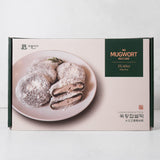 Lightning Fresh
Free shipping on Lightning Delivery items over $169
[Maumiga] Mugwort Rice Cake 720g
The rich taste from the large size!
Each piece is covered in rich white sediment full of savory nuts. The mugwort rice cake is 100g per piece, which makes it a perfect snack.
Manufactured Environment
판교에 위치한 유명한 떡집!
판교의 소문난 떡집, 착한마을 마음이가는 도정한지 한달 이내의 국내산 맵쌀과 찹쌀로 만들어 깔끔하고 쫀득한 맛이 가득한 제품을 생산하고 있습니다.
Premium Ingreidents
프리미엄 재료로 만든 쑥왕찹쌀떡!
100% 국내산 찹쌀에 국내산 쑥을 넣어 푸짐하게 빚은 왕찹쌀떡입니다. 쫄깃하고 부드러우며 향긋한 맛이 일품입니다.
❉ 마음이가 떡은 상온에서도 굳지 않고 말랑말항한 떡을 오랫동안 즐기실 수 있습니다.
Exclusive Contract
미주총판 브랜드
경기도 판교에서 생산된 마음이가 떡 제품들은 울타리몰의 미주총판 브랜드입니다.
California Proposition 65
WARNING: Consuming this product can expose you to chemicals including lead and cadmium which are known to the State of California to cause cancer and birth defects or other reproductive harm. For more information go to www.p65Warnings.ca.gov/food

마음이가는 "굳지 않는 떡 제조 기술" 도입으로 전통적인 떡을 현대적인 입맛에 맞게 재해석한 떡을 생산하는 브랜드로 울타리몰에서 최고의 사랑을 받고 있습니다.
Shipping Information
Refund Policy
Exchange or refund requests must be made within 7 days of receiving your product and should be initiated by contacting us through email (help@wooltariusa.com) or phone (310-933-8648) with a photo.
Please note that exchange or refund requests made on review boards or other platforms are not accepted.
A 30% restocking fee plus shipping charges apply for returns due to a change of mind, and refunds are not available for non-defective refrigerated/Korea-US direct delivery items.
하나씩 꺼내서 먹으면 한끼 식사나 간식으로 좋아요
마음이가 떡 좋아하는데, 역시 이번 떡도 실망시키지 않네요. 달지 않고, 견과류도 들어가 있어서 아침 대용으로 좋아요
This rice cake is really good.
마음이가 떡은 다 맛있지만 숙왕찹살떡이 저의 최애예요. 강추