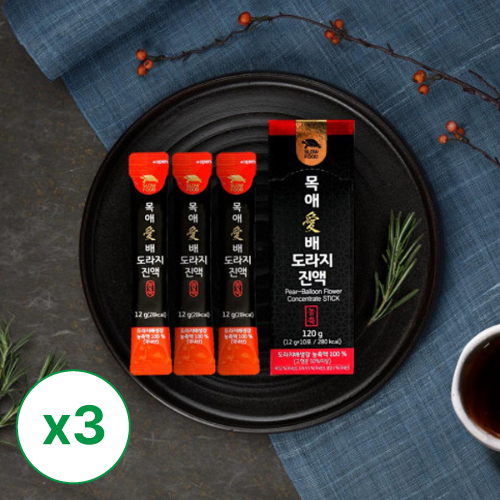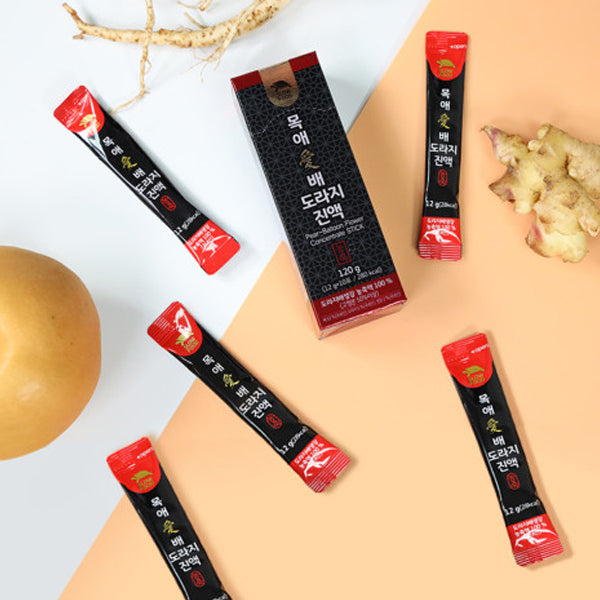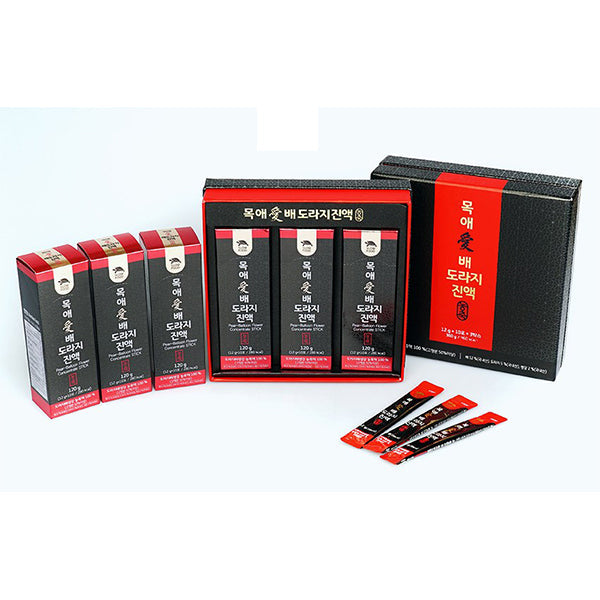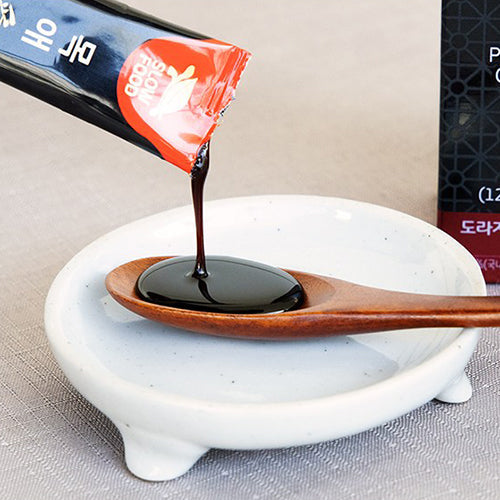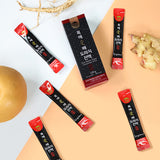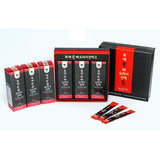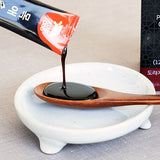 Mok-Ae Baddorage Balloon Flower Extract (12G x 10 ea x 3 Box) x 3 _ Free Shipping
Free Shipping
Enjoy free shipping regardless of purchased amount.
[Slow Food] Mokae Baddorage Jean Axic Stick (12g*10po*3 Box) X 3
It is a concentrated liquid stick that makes our natural pears, bellflower, and ginger sincerely, which is produced by our nature.
Manufacturing Process
Made only from clean and safe korean ingredients!
In general, pears, bellflower, and ginger extracts are mixed separately, but this product is infused with pears, bellflower, and ginger in one place and there is an upward action between the ingredients. In addition, the clean-washed raw materials are used as rind to make nutrition more dense.(Solids content more than 50%)
Nutritions
Increases the vitality and immunity of the whole body!
Through the synergistic effects of pears, bellflower, and ginger, rich saponins energize your tired body and strengthen your immunity to keep your body healthy. It has excellent effect on asthma, colds, microdust removal, helps the discharge of cholesterol and inhibits platelet aggregation. It has the advantage of killing various bacteria and viruses, promoting digestion, increasing the number of white blood cells and strengthening immunity.
Verified Quality
Create and concentrate to the cauldron method without any particular ingredients!
Sugar, oligosaccharides, caramel, preservatives, honey, etc. Nature, without additives, Bellflower, and ginger alone in the cauldron. Through this, the pressure was lowered and the boiling point was lowered, and the lower temperature was concentrated at a low temperature to minimize the destruction of the yoke.
California Proposition 65
WARNING: Consuming this product can expose you to chemicals including lead and cadmium which are known to the State of California to cause cancer and birth defects or other reproductive harm. For more information go to www.p65Warnings.ca.gov/food

Slopood is a social and economic company that aims to grow with farmers, win-win with farmers in the Hadong region, provide stable income for farmers, and obtain good raw materials. Slopood will continue to grow with farmers and reward them with good products.
Shipping Information
Refund Policy
Exchange or refund requests must be made within 7 days of receiving your product and should be initiated by contacting us through email (help@wooltariusa.com) or phone (310-933-8648) with a photo.
Please note that exchange or refund requests made on review boards or other platforms are not accepted.
A 30% restocking fee plus shipping charges apply for returns due to a change of mind, and refunds are not available for non-defective refrigerated/Korea-US direct delivery items.
아이가 수술받고 퇴원해서 2달간 감기로 계속 처방약 먹어도 효과없어서 혹시나하고 목애 배도라지 진액스틱을 주문해서 먹이기 시작했는데, 신기하게도 그 오랜 감기가 뚝 떨어졌어요! 남편도 목감기로 2개월 고생했는데 도라지 진액으로 감기가 사라졌어요! 겨울마다 사야겠어요! 맛도 달달하니 먹기에 좋아요! 👍
먹기도 편하고 마름기침 싹 잡아주고 정말 좋아요. 가격만 아니면 맨날 쟁여두고 싶어요~
기침 감기에 아주 좋습니다
환절기 목 기침 감기에 걸렸는데 목애 도라지 먹고 많은 효과를 봤어요. 강추입니다!!
짜먹는 타입이라 간편하게 먹기 좋아요. 달아서 그런지 한번에 먹기에 양이 좀 많은 느낌이 들기도해요.
목감기 후유증으로 가래기침이 계속 났었는데 이거 먹고 싹 나아졌어요. 품절 됬다고 해서 아쉬웠었는데 다시 입고됐다는 소식 듣고 바로 구매했어요. 한포에 양도 넉넉히 있고 맛도 괜찮아서 어른도 아이도 좋아하네요.
온가족이 겨울내내 먹어야해서 돈좀 들였습니다.