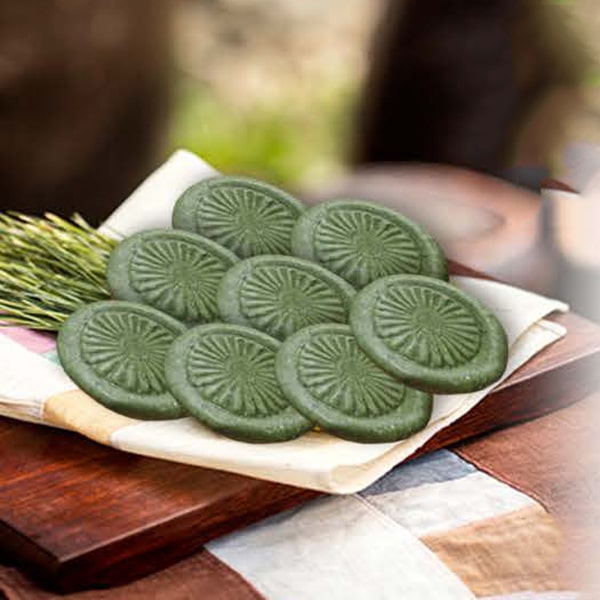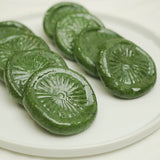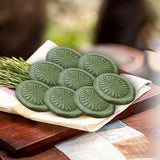 Rice cake by Ramie & Mugwort 1kg
1 Day shipping
Free shipping on 1 Day shipping items over $169
[Jindo Traditional Food] Rice cake by Ramie & mugwort 1kg
It is a very quality Moshisi -teok made with the hands of Kim Young -sook, 53, a traditional Korean food name.
Manufacturing Process
Jindo Traditional Food of Artisan Youngsook Kim
Kim is spearheading the protection of the traditional recipes of Korea after learning the secret family recipe from her grandmother in 1966 and developing her own recipe inspired by it. She has been recognized as a food artisan in Korea.
Nutritions
The efficacy of a Ramie Leaf
Ramie leaves are rich in calcium, making it good for preventing osteoporosis, and are rich in dietary fiber, making it to be effective in constipation. In oriental medicine, the leaves are also used as a styptic when the vagina bleeds. It is traditionally made to minimize destruction of the nutrients.
How to Use
How to Use the Rice Cake
The rice cake is good for welcoming guests, as a breakfast substitute, and as a nutritional snack. Please keep frozen once you receive this product and defrost at room temperature to enjoy it as good as new!
California Proposition 65
WARNING: Consuming this product can expose you to chemicals including lead and cadmium which are known to the State of California to cause cancer and birth defects or other reproductive harm. For more information go to www.p65Warnings.ca.gov/food
| | |
| --- | --- |
| Manufacturer | Jindo traditional food |
| Origin | Jindo-gun, Jeollanam-do |
| Ingredients | Rice, ramie leaves |
Storage Method: Please keep it frozen immediately after receipt.

Jindo Traditional Foods makes traditional food using raw materials directly farmed by local farmers in Jindo, the island of treasures, the home of Namdo Garak.
Shipping Information
Refund Policy
Exchange or refund requests must be made within 7 days of receiving your product and should be initiated by contacting us through email (help@wooltariusa.com) or phone (310-933-8648) with a photo.
Please note that exchange or refund requests made on review boards or other platforms are not accepted.
A 30% restocking fee plus shipping charges apply for returns due to a change of mind, and refunds are not available for non-defective refrigerated/Korea-US direct delivery items.
쌉싸름하지만 쫀득해서 계속 먹게돼요~ 쑥 좋아하는 사람에게는 별미
쑥냄새가 찐하게 나고 엄청 쫄깃해요! 미국에서는 흔히 볼수 없는 떡 퀄리티… 역시 믿고 구매하길 잘했어요 ㅎㅎ
얼마전 주문했을적에 아주 맛있게 먹었는데,
이번에 배송받은건 떡이 다 녹아서 딱 붙어있었어요, 하나씩 따로 놓으려해도 녹은떡들이 착 들러 붙어서 깰수도 없고, 맛도 숙성이 덜된것처럼 찐득하기만해서
못 먹었어요. 배달중 잘못된건지 뜨떡이 잘못 만들어진건지 모르겠어요, 유통기한도 좋았는데 안타깝습이다