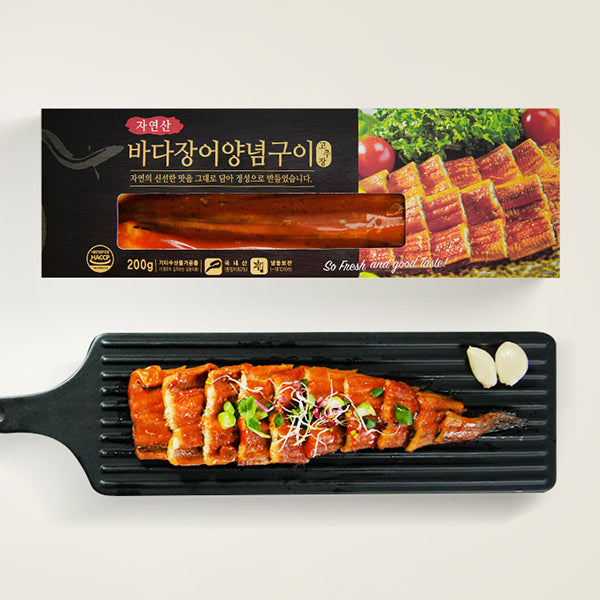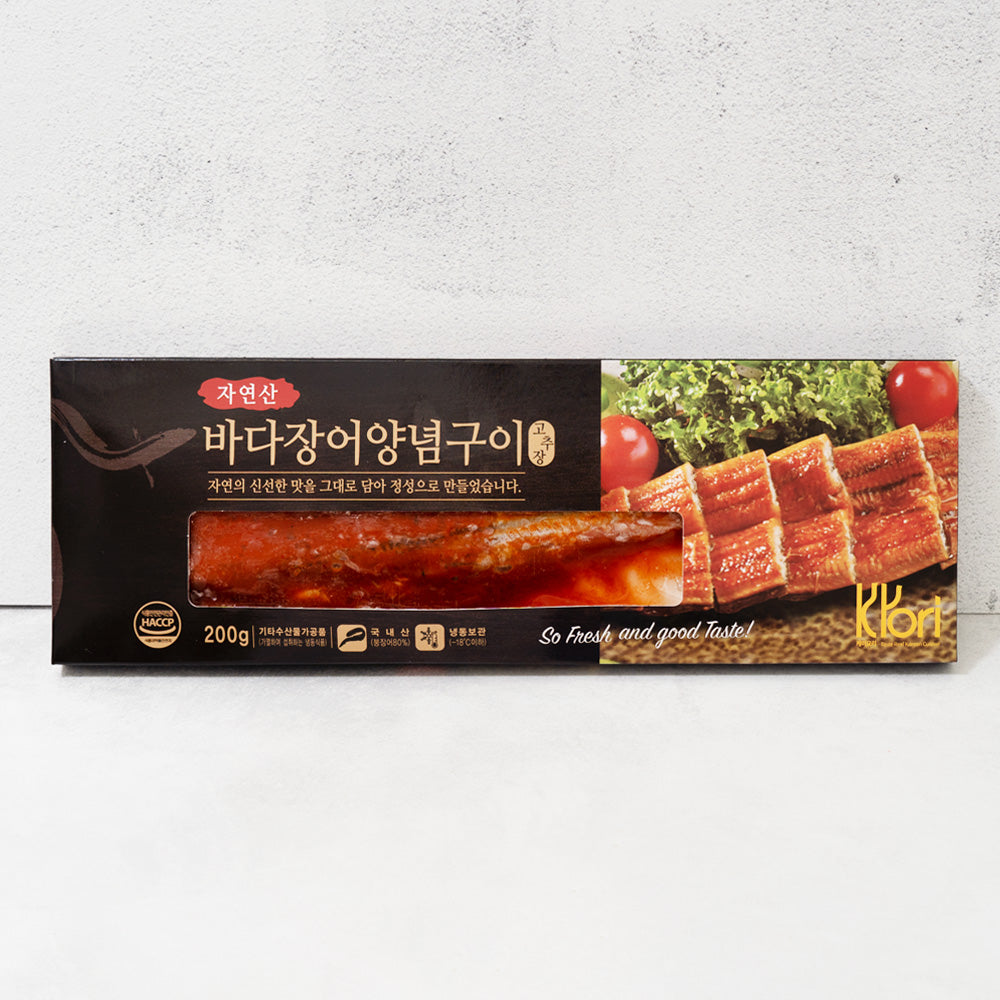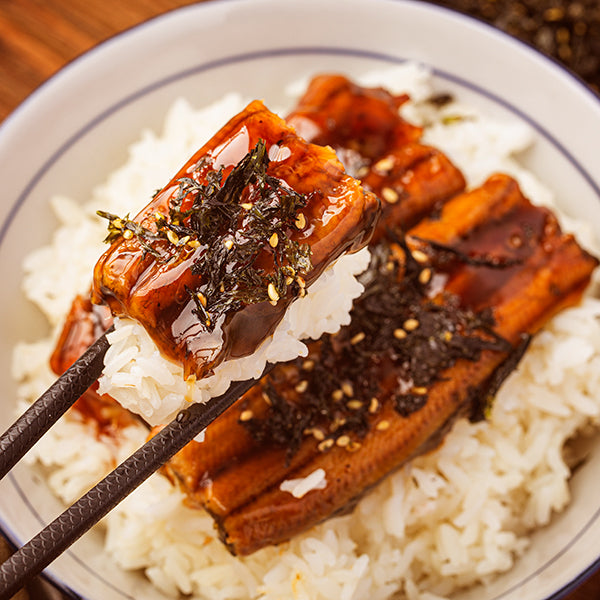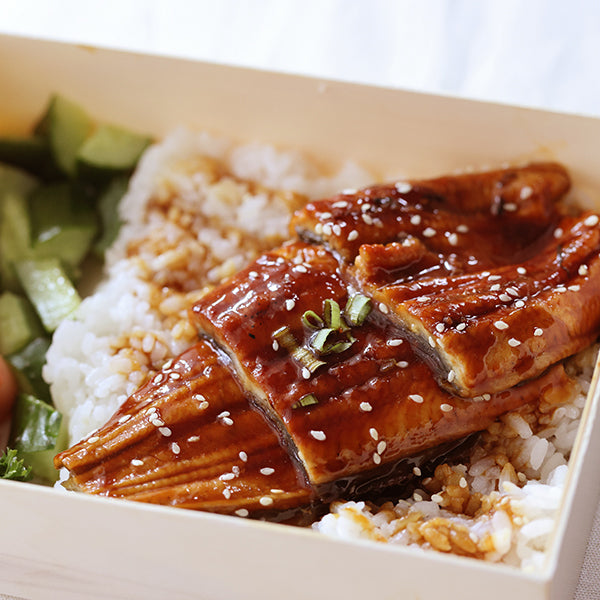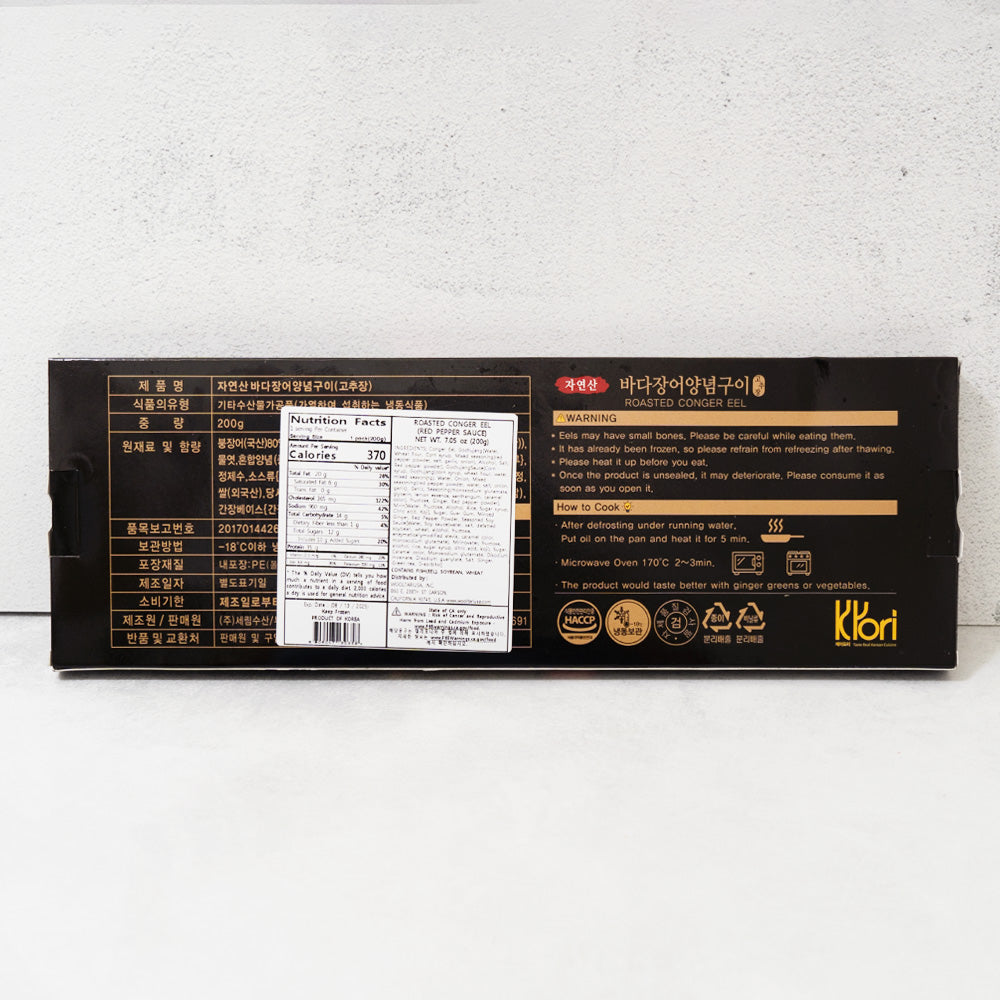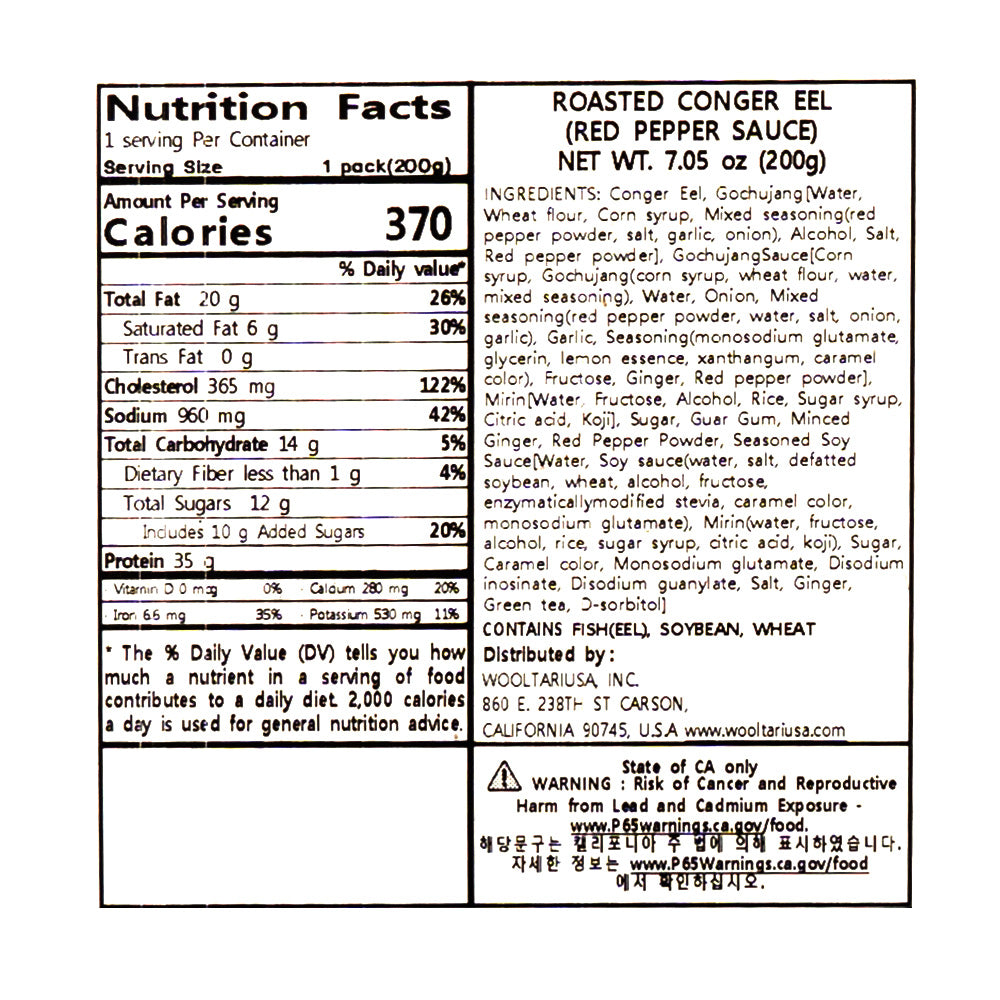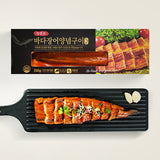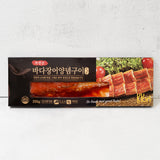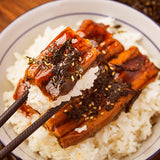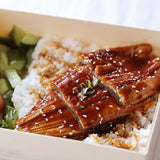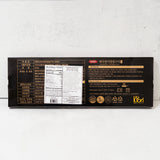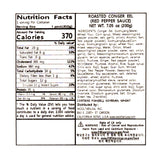 Natural Grilled Sea Eel (Gochujang Flavor) 200g
Lightning Fresh
Free shipping on Lightning Delivery items over $169
[Serim Fisheries] Natural Grilled Sea Eel (Gochujang Flavor) 200g
Delight in the rich and spicy flavors of fresh and plump Korean sea eel, expertly marinated in gochujang sauce! We've seasoned fresh sea eel with gochujang sauce, infusing a delightful balance of savory and sweet into the eel's natural taste. Enjoy the nourishing qualities of its tender and plump texture, coupled with a rich and spicy kick.
Carefully Packed from Specially Selected Eels!
We've selected and cleaned eels caught along the pristine southern coast of Namhae. After a thorough cleaning, we've applied a special sauce for marination, allowing it to mature. The result is a perfect blend of tender, chewy texture and a delightful spicy kick, thanks to the right aging temperature and grilling time.
California Proposition 65
WARNING: Consuming this product can expose you to chemicals including lead and cadmium which are known to the State of California to cause cancer and birth defects or other reproductive harm. For more information go to www.p65Warnings.ca.gov/food
Shipping Information
Refund Policy
Exchange or refund requests must be made within 7 days of receiving your product and should be initiated by contacting us through email (help@wooltariusa.com) or phone (310-933-8648) with a photo.
Please note that exchange or refund requests made on review boards or other platforms are not accepted.
A 30% restocking fee plus shipping charges apply for returns due to a change of mind, and refunds are not available for non-defective refrigerated/Korea-US direct delivery items.
장어를 워낙 좋아해서 이번에 울타리몰에 양념장어 고추장맛이 올라오자마자 바로 구입했습니다!
미국 한인마트에서는 보통 데리야끼 양념으로 된 장어만 보았었는데
처음으로 고추장맛을 먹어보니 데리야끼 소스보다 조금 더 매콤해서
한국인이 좋아할 것 같습니다.
가스레인지에 5분 정도 구우면 되어서 반찬이 없을 때 간편하게 장어덮밥을 만들어 먹을 수 있었습니다.
물론 사진처럼 저만큼만 먹지 않고
사진 찍고 나머지 장어 꼬리와 파 듬뿍 넣어서 맛있게 먹었습니다.
맛 좋은데 역시 생물이 아니여서 그런지 장어 특유의 식감은 없어요. 가격대가 있어서 기대했는데 다시 사먹지는 않을거 같아요.