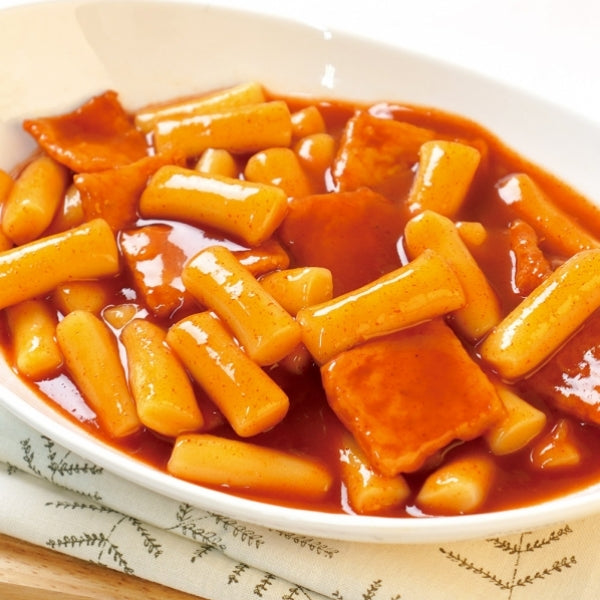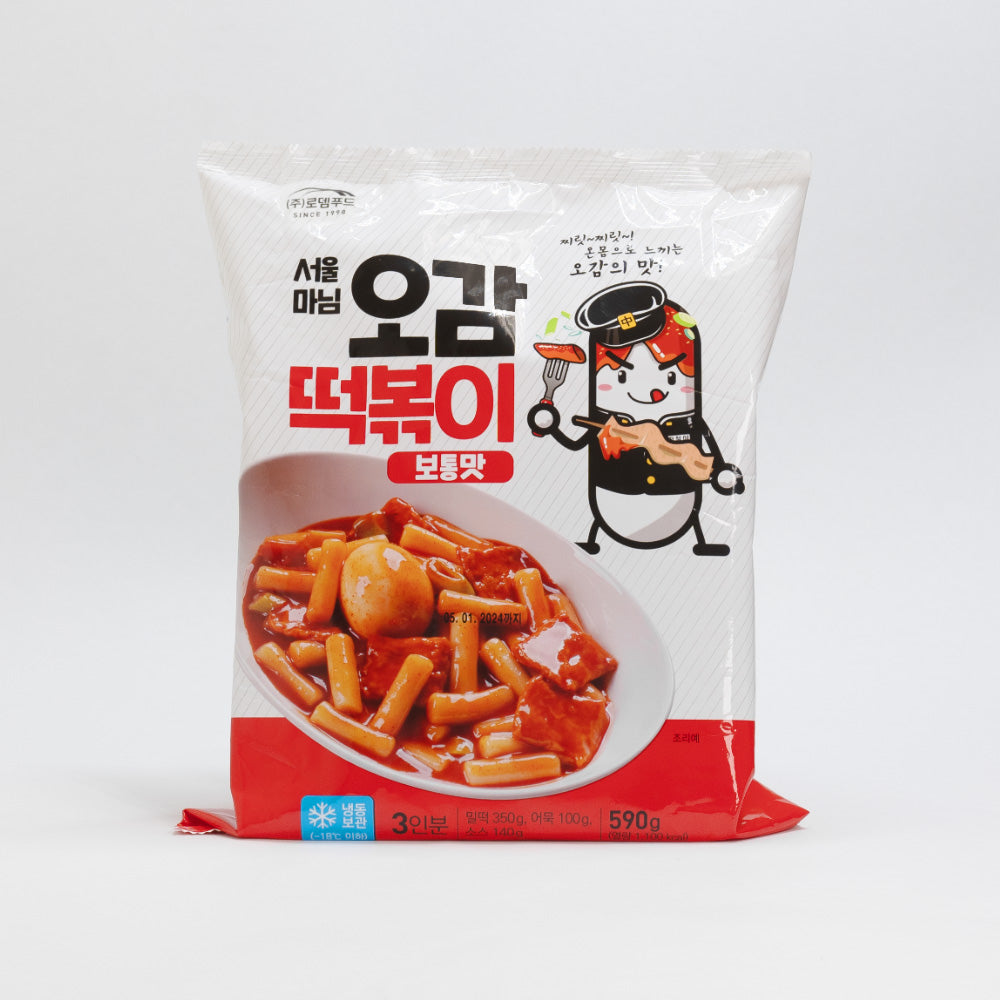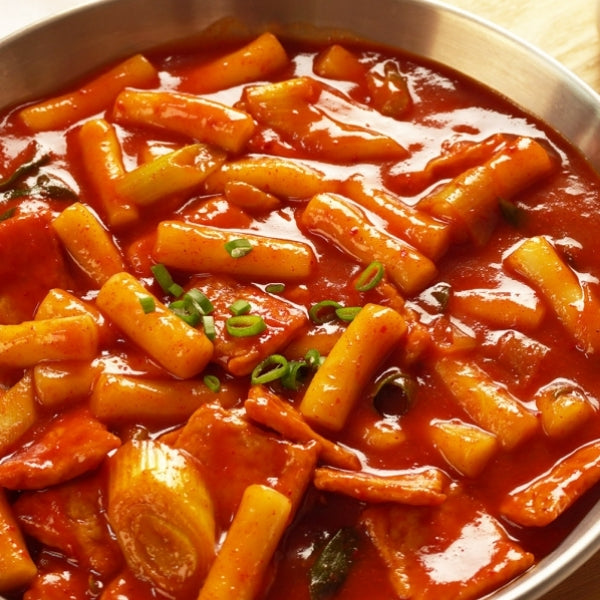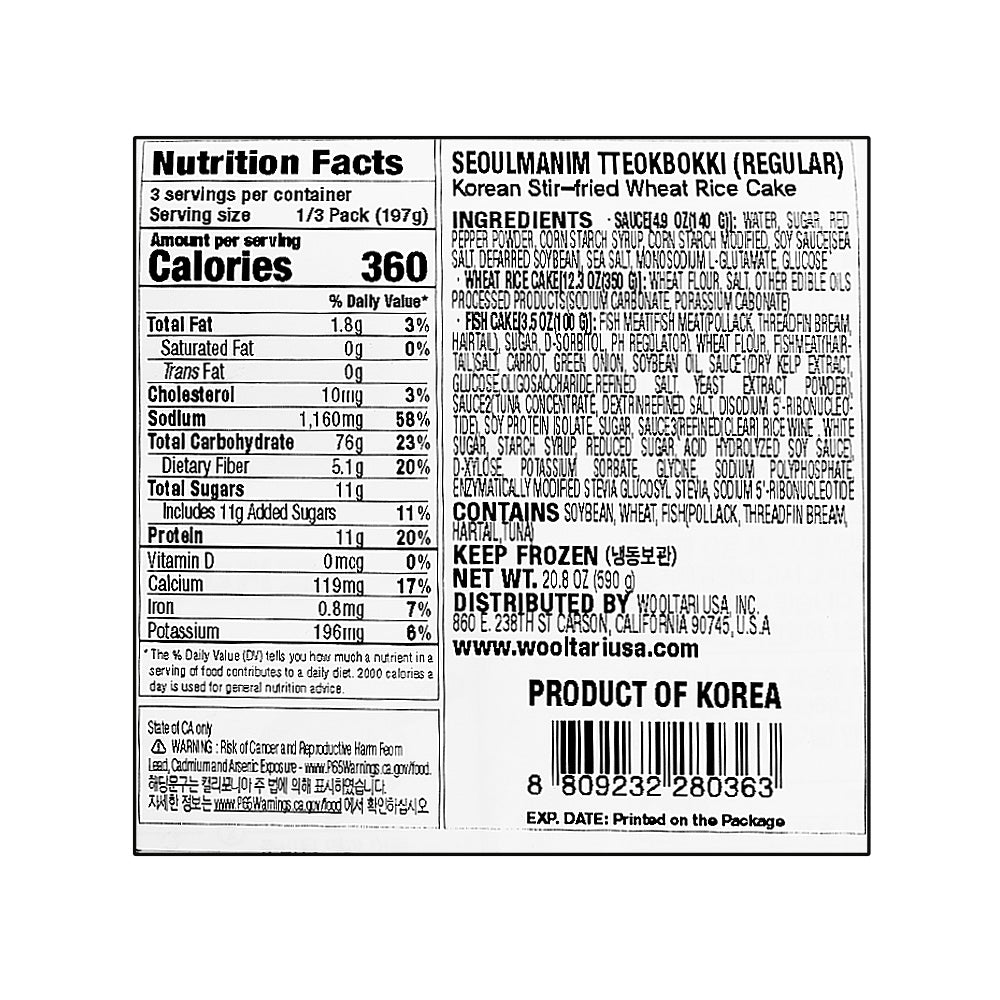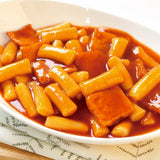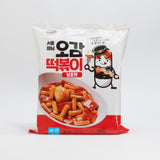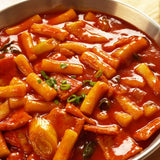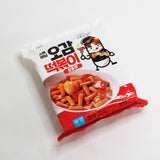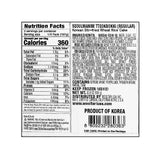 [Rodem Food] Seoul Manim Tteokbokki (Regular) 590g
Lightning Fresh
Free shipping on Lightning Delivery items over $169
[Rodem Food] Seoul Manim Tteokbokki (Regular) 590g
Tteokbokki (spicy rice cakes) is a sniper for everyone's taste, and Seoul Madam's Tteokbokki allows you to enjoy the taste of premium tteokbokki that is better than franchise tteokbokki with a fuss-free preparation method.
How to Use
Simple and Delicious Preparation Method
1. Before cooking, rinse the rice cakes thoroughly under running water, then take them out and separate them. It is also recommended to rinse the fish cakes.
2. Put 250ml of water (2 paper cups worth), sauce, rice cakes and fish cakes into a pan and cook.
3. When it starts to boil, change to medium heat and stir to prevent them sticking to the pan.
4. According to personal preference, you can add onions or eggs as well.
Verified Quality
HACCP Food Safety Management Certification and Thorough Metal and Foreign Substances Detection Management
Rodem Food is a food safety management certified company that has been certified by HACCP for the quality and safety of raw material production, manufacturing, processing, and distribution stages, and does its best to ensure quality and protect customer's safety with in-depth detection and management.

Premium Ingreidents
High-quality fish cake, chewy wheat rice cake, perfect sauce
We use premium fish cakes from a Busan fish cake company, sticky wheat rice cakes that mesh perfectly with the sauce, and our self- developed seasoning sauce with a refreshing and clean taste. 
California Proposition 65
WARNING: Consuming this product can expose you to chemicals including lead and cadmium which are known to the State of California to cause cancer and birth defects or other reproductive harm. For more information go to www.p65Warnings.ca.gov/food
| | |
| --- | --- |
| Allergy Info | This product is manufactured in the same manufacturing facilities as products using eggs, milk, buckwheat, peanuts, mackerel, crab, shrimp, pork, peach, tomato, sulfurous acid, walnut, squid, shellfish and pine nuts. Sauce: Contains soybean, wheat, chicken, beef / Wheat rice cake: contains wheat, soybean / Oden: contains wheat, soybean |
| Manufacturer | Rodem food |
| Origin | Pocheon-si, Gyeonggi-do |
| Ingredients | Sauce: Purified water, sugar, red pepper powder (made in China), starch syrup, mixed paste (sun salt (Australia), skim soybean (India), modified starch, seasoned food 1 [refined salt (domestic), corn starch (foreign), sea salt, L -Sodium glutamate (flavor enhancer)], glucose, complex seasoning food 2 / Wheat rice cake: 98% wheat flour (wheat: Australian, American), refined salt (domestic), other edible oils and fats, alkali added to noodles (sodium carbonate, potassium carbonate) / Fish cake: Pork tenderloin [foreign (US, China, Vietnam)/ fish meat, sugar, D-sorbitol, acidity regulator], flour (Australia, US), fish meat (domestic), refined salt, carrot, green onion, soybean oil, sauce 1 , Sauce 2, Soy Protein Isolate, Sugar, Sauce 3, D-xylose, Potassium Sorbate (Preservative), Glycine, Sodium Polyphosphate, Enzyme-treated Stevia, Ribonucleotide Na |
1100kcal per 590g
* 1 day nutrient
ratio to reference value
sodium 3520mg
176%
229g carbohydrate
71%
saccharide 32g
32%
fat 5g
9%
0g transfat
saturated fat 0.9g
6%
25mg of cholesterol
8%
protein 33g
60%
* The ratio (%) to the daily nutritional standard is 2,000 kcal, so it may vary depending on the individual's required calories.
Note: 1. Since it has already been frozen, please do not refreeze it after thawing. 2. The green part that you see on the fish cake is a green onion, so you can eat it without concern. 3. If the product is refrigerated, it may deteriorate within the indicated expiration date.
Storage method: Refrigerator storage (1 year from the date of manufacture)

Rodem Food operates food quality control and R&D offices, and holds 25 food-related patents so far. It is a brand that produces products with the promise and belief to make customers happy with healthy food.
Shipping Information
Refund Policy
1. Exchanges and refunds can be requested within 7 days of receiving the product.
2. For exchange or refund request, please contact us through email(help@wooltariusa.com) & phone (310-933-8648) with a photo.
3. If you request an exchange or refund on other boards, such as a review board, exchange or refund is not possible.
4. For simple change of mind, the shipping cost and 30% of the product price will be charged as a restock fee for returns.
5. Refrigerated delivery products and Viscose Rayon products cannot be exchanged or refunded only if there is no defect in the product.
여러분 이 떡볶이 정말 정말 추천합니다!!! 양념이👍👍👍 어묵도 괜찮게 들어있고 국물도 자박하게 있어서 더 좋아요. 혼자 먹는 양으로는 많아서 반은 남았어요. 남은 국물에 볶음밥도 해먹으면 맛있다는데 해먹어봐야겠어요
사람들이 자주 찾는 상품엔 다 이유가 있네요! 정말 맛있게 달콤매콤해요! 소스가 죠스떡볶이 맛도 나고 양도 넉넉해서 온가족이 맛있게 즐겼습니다^^ 얼마나 맛있던지 허겁지겁 먹어서 사진을 못찍었을 정도예요😭
이 떡볶이는 먹어보지 못했지만 리뷰보고 구매했습니다! :)