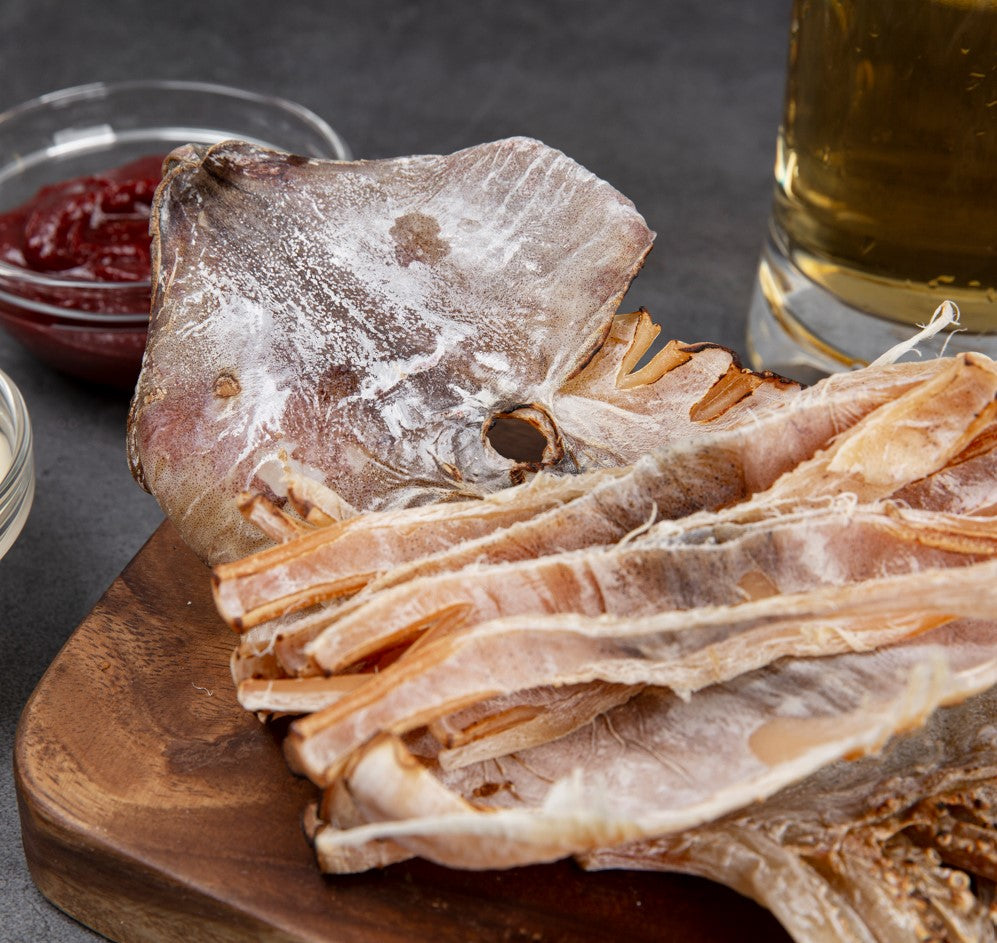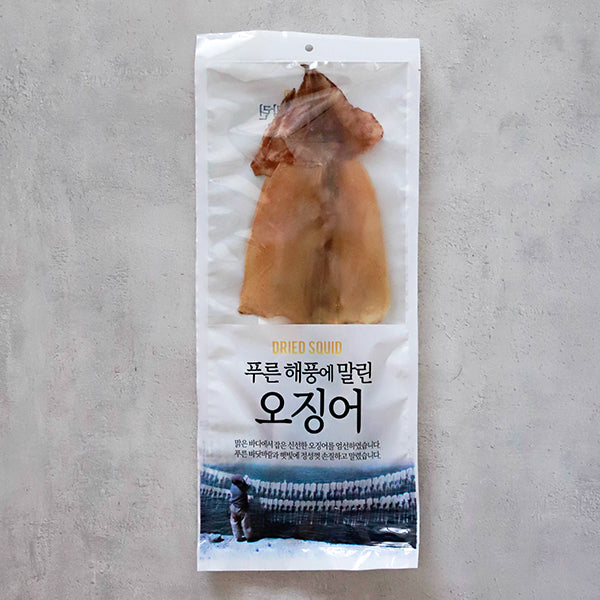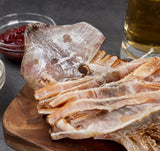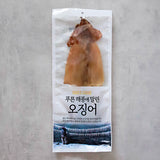 Domestic dried squid 160g
1 Day shipping
Free shipping on 1 Day shipping items over $169
[YP Seafood] Domestic dried squid 160g

 It is a product with a chewy and soft texture by drying fresh Donghae squid (two delicacies)
Manufactured Environment
Dried squid by sea breeze in Pohang!

Fresh squid was dried by east coast with sea breeze.

It is neatly trimmed, hygienic, chewy, and soft texture.
How to Use

It's clean, hygienic, and very easy to handle!

 Squid is rich in taurine, which restores fatigue, activates liver function, and makes blood vessels healthier.

If you simply bake it in an air fryer or pan, it will be a great snack and snack.

Verified Quality
It is an excellent seafood made hygienically by the latest HACCP facilities!

 Factories disigned to meet the latest hygiene standards are manufactured according to strict management standards.


California Proposition 65
WARNING: Consuming this product can expose you to chemicals including lead and cadmium which are known to the State of California to cause cancer and birth defects or other reproductive harm. For more information go to www.p65Warnings.ca.gov/food

 It is YP seafood that has been in place for a long time in Guryongpo, Pohang. Raw materials are purchased directly from the fishing market , and the latest HACCP facilities are hygienically processed and produced.
Shipping Information
Refund Policy
Exchange or refund requests must be made within 7 days of receiving your product and should be initiated by contacting us through email (help@wooltariusa.com) or phone (310-933-8648) with a photo.
Please note that exchange or refund requests made on review boards or other platforms are not accepted.
A 30% restocking fee plus shipping charges apply for returns due to a change of mind, and refunds are not available for non-defective refrigerated/Korea-US direct delivery items.
소스가 필요없을 정도로 고숩더라고요
기대이상이었어요 한인마트에서 파는 건어물에서 느껴보지 못한 맛이네요
건어물 좋아하는 우리집에서는 쥐포나 오징어를 위한 전용 토스터를 따로 쓰고 있어요.
반으로 잘라서 넣고 살짝 구워서 먹어요.
해풍에 말린 거라서 해서 그런지 딱딱하지 않고 맛있어요.
맛있어요. 근데 반건조오징어맛을 알아버려서 ...
그냥 괜찮습니다. 꼭 다시 주문 하고 싶지는 않아요.