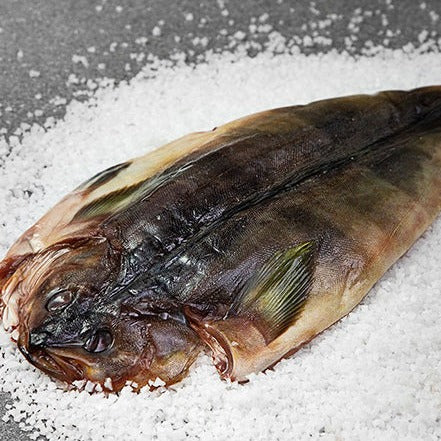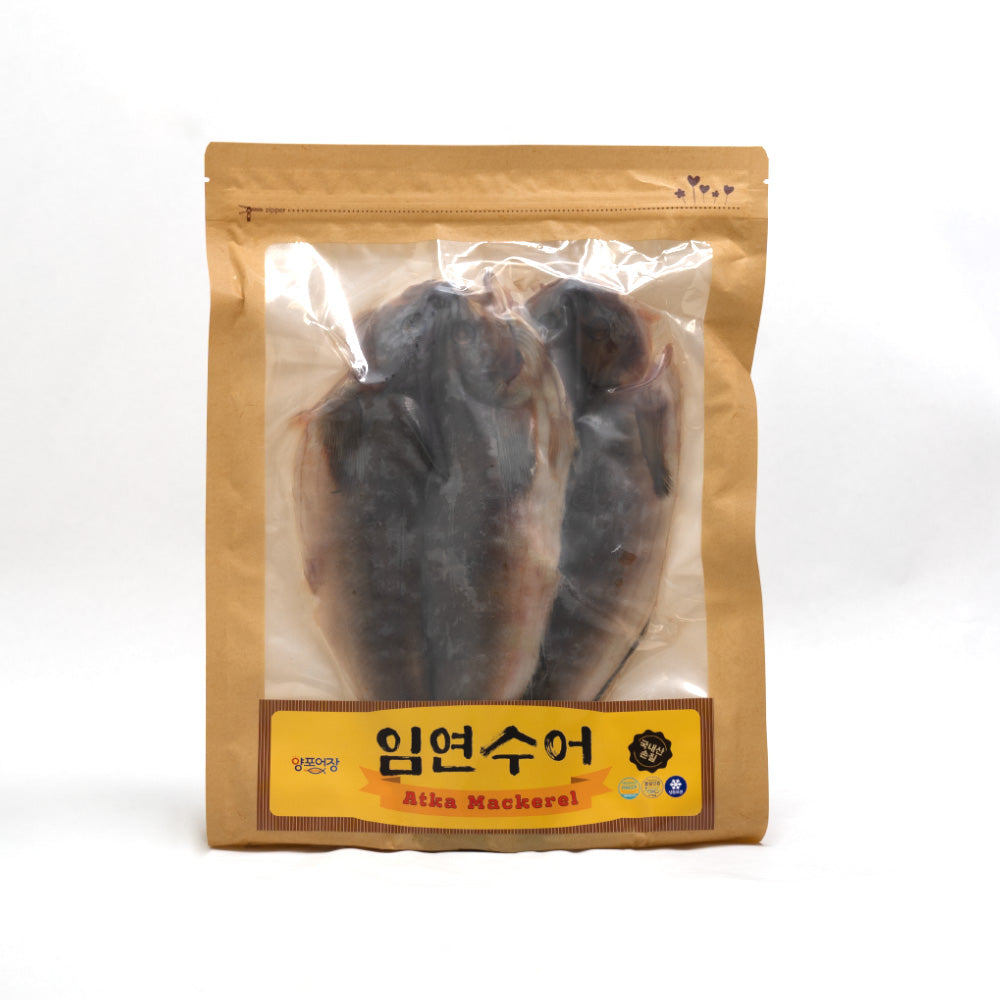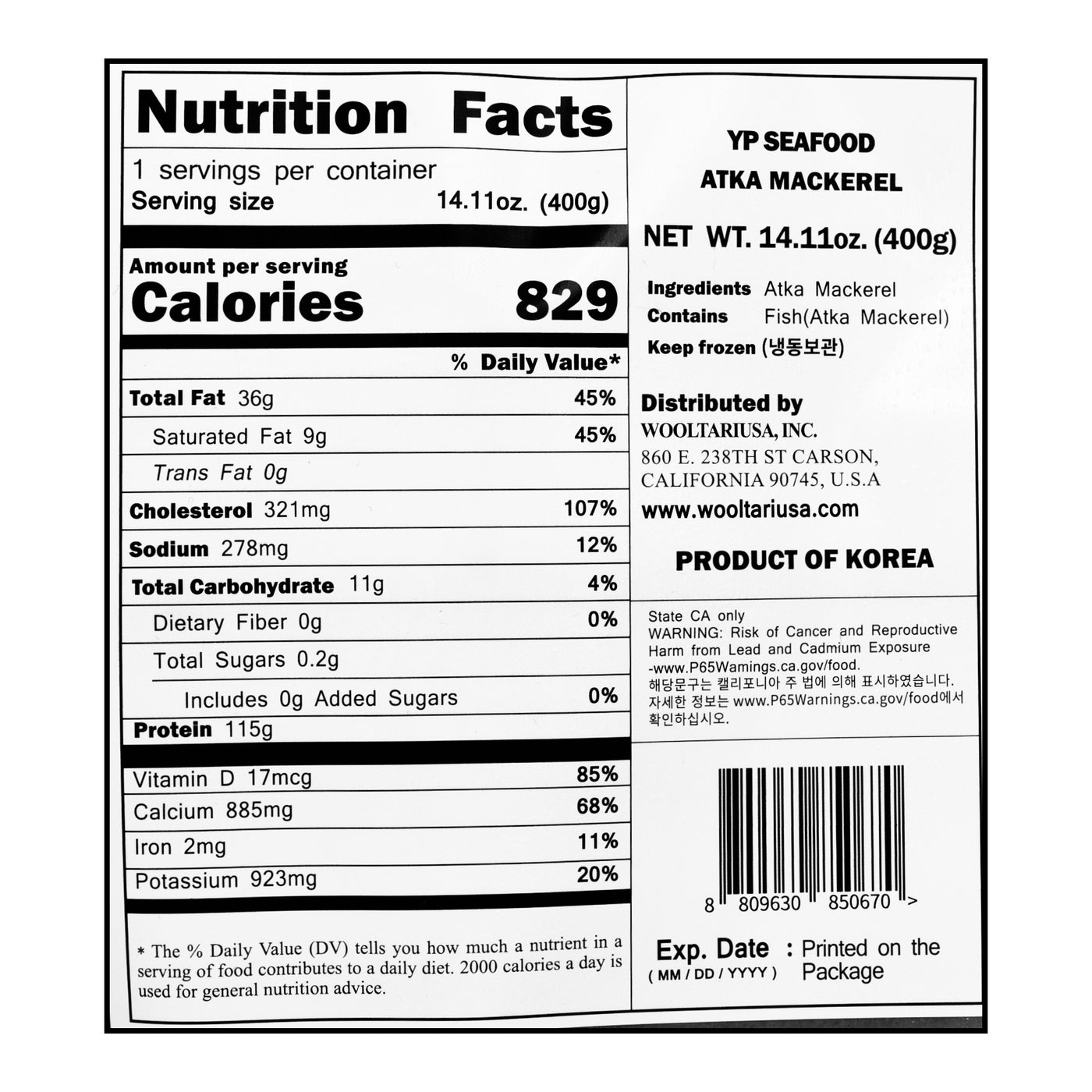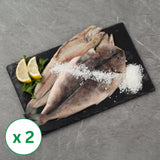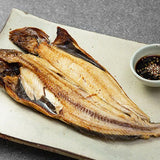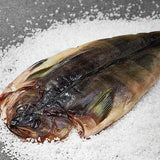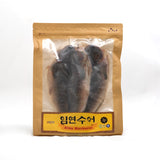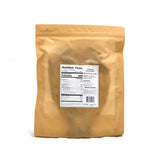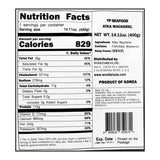 Trimmed half-dried Atka mackerel 400g x 2packs
1 Day shipping
Free shipping on 1 Day shipping items over $169
[YP Seafood] Trimmed
half-dried Atka mackerel 400g

 It's a half-dried product of fresh and clean Donghae Atka mackerel 400g.

The chewy and crunchy taste is amazing.
Manufactured Environment
We carefully selected the Atka mackerel of Pohang and half-dried
 This is not salty, a half-dried right-eyed flounder that caught in 2021.

 It is freshly caught from the sea, trimmed to be easy to eat, semi-dried, and has excellent light and savory flesh.

 It's chewy and soft, so it's good for young children and the elderly to eat.
How to Use
It's clean, hygienic, and very easy to handle!

 Atka mackerel is rich in oleic acid, potassium, and retinol to protect vision, keep blood vessels healthy, and give skin elasticity.

 You can simply bake it in an air fryer or you can season it with soy sauce, garlic and bake it crispy.

 If you make it with fish boiled in spiced soy sauce, you can enjoy a lighter taste.


Verified Quality
It is an excellent seafood made hygienically by the latest HACCP facilities!

 The factory, designed to meet the latest hygiene standards, manufactures to strict management standards.
California Proposition 65
WARNING: Consuming this product can expose you to chemicals including lead and cadmium which are known to the State of California to cause cancer and birth defects or other reproductive harm. For more information go to www.p65Warnings.ca.gov/food

 It is YP seafood that has been in place for a long time in Guryongpo, Pohang. Raw materials are purchased directly from the fishing market , and the latest HACCP facilities are hygienically processed and produced.
Shipping Information
Refund Policy
Exchange or refund requests must be made within 7 days of receiving your product and should be initiated by contacting us through email (help@wooltariusa.com) or phone (310-933-8648) with a photo.
Please note that exchange or refund requests made on review boards or other platforms are not accepted.
A 30% restocking fee plus shipping charges apply for returns due to a change of mind, and refunds are not available for non-defective refrigerated/Korea-US direct delivery items.
사이즈가 너무 작아서 그게 좀 아쉽지만 맛은 좋아요.
임연수가 너무 작은게 3마리가 왔는데… 난감하네요
너무 작고 살이 없어서 가시발리다가 짜증나네요. 생선은 사이즈가 좀 커야 먹을것이 있죠.
임연수 is a fish I used to eat when I was a kid. I am glad that wooltari sells this fish.