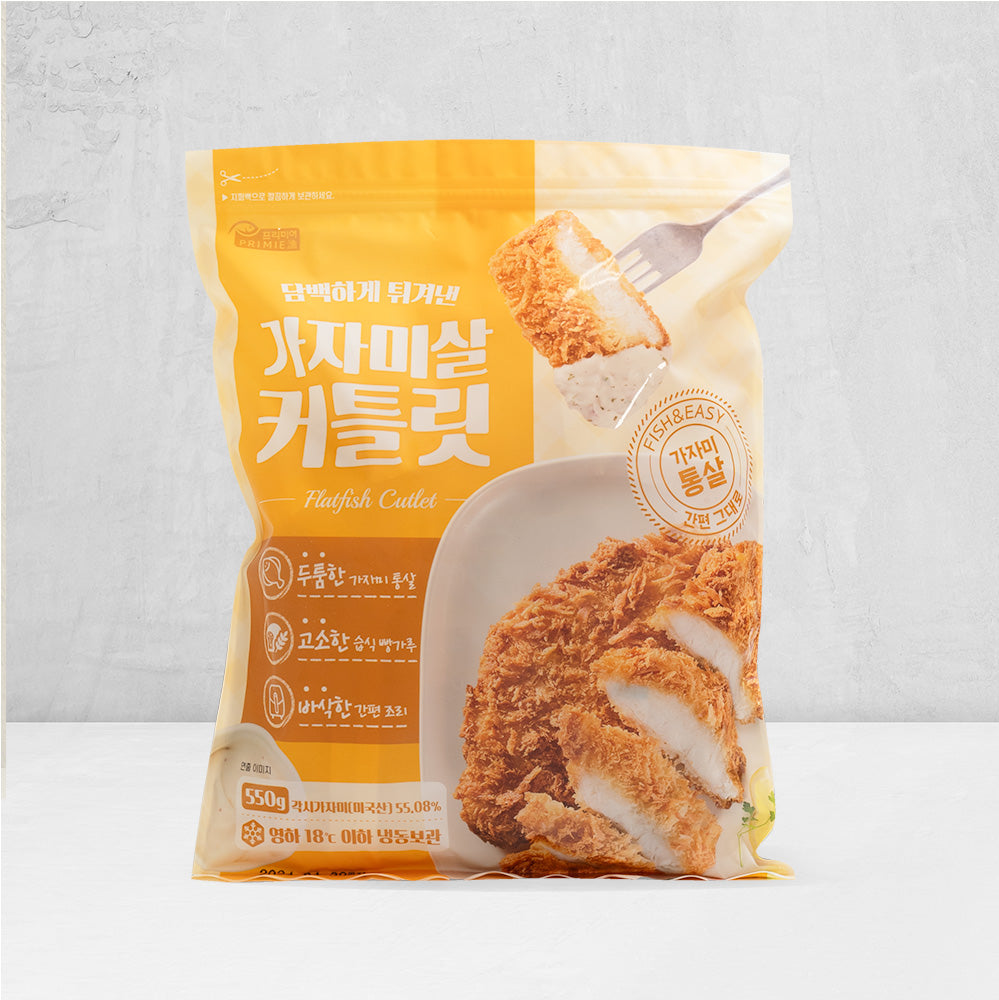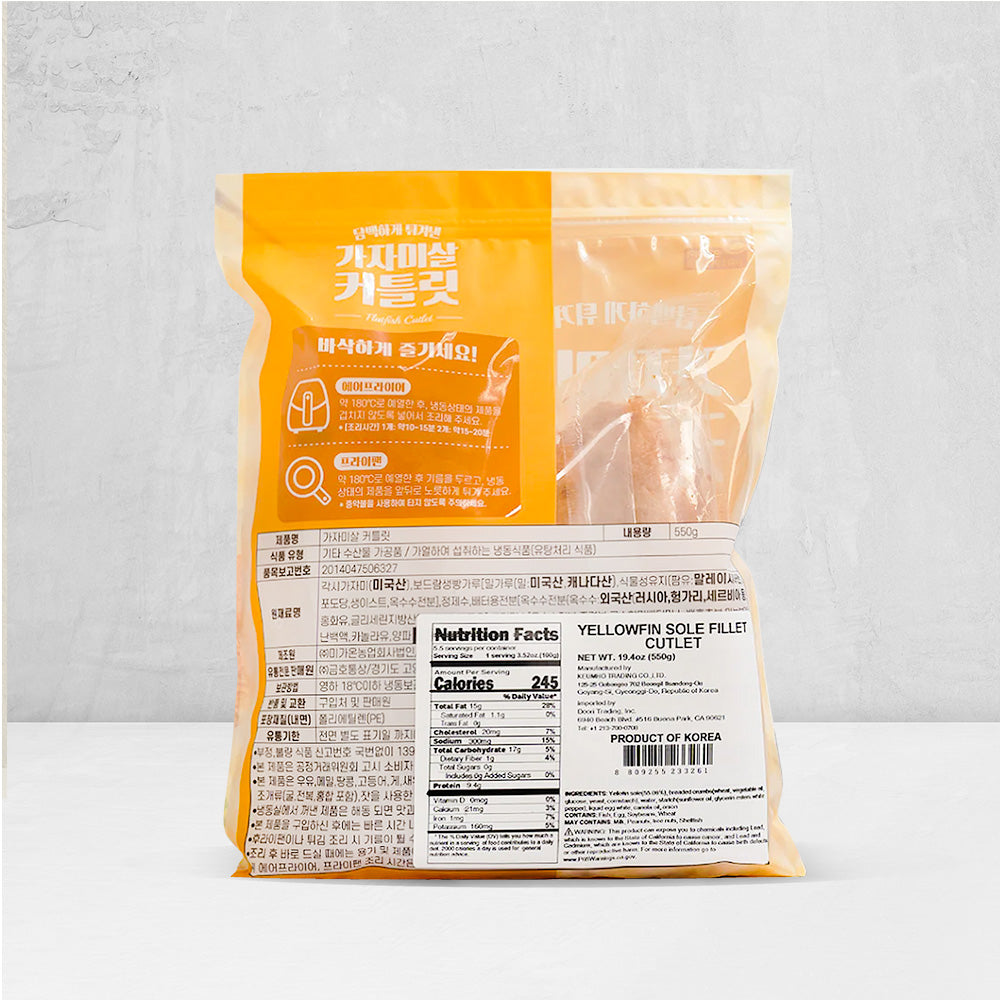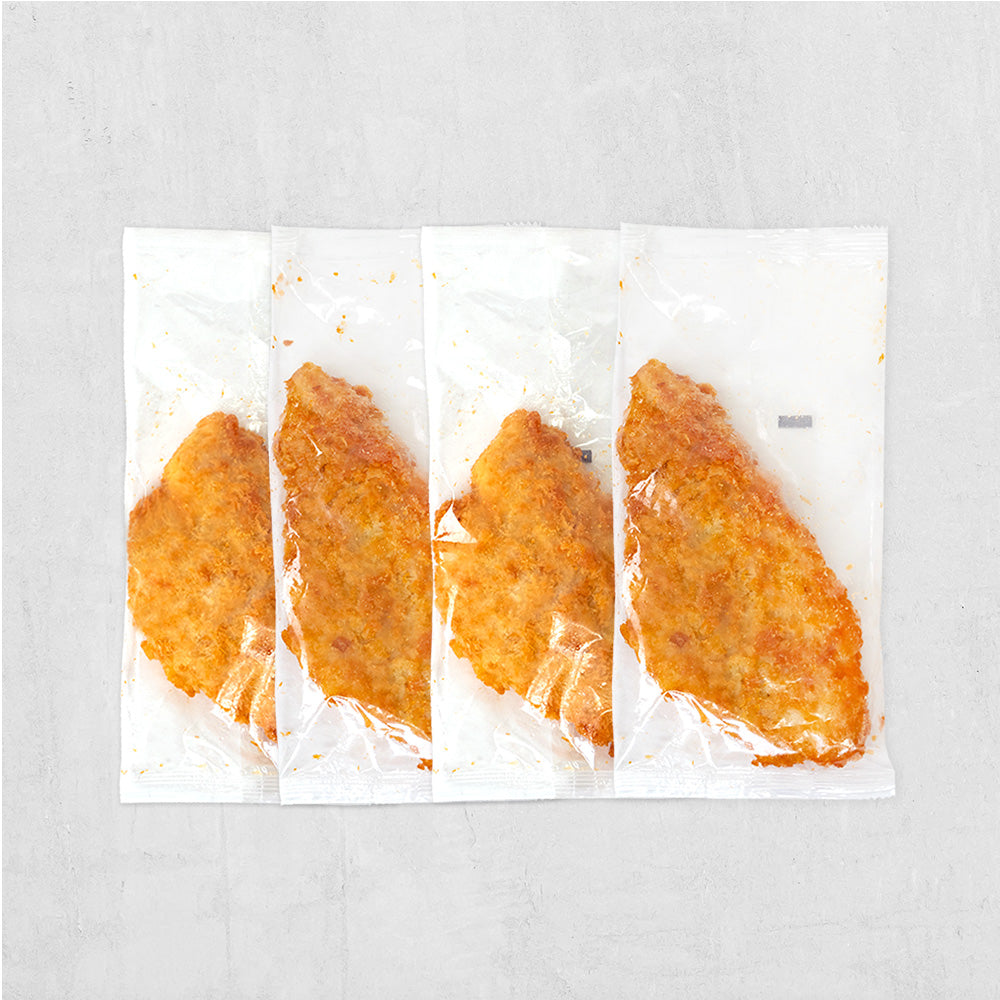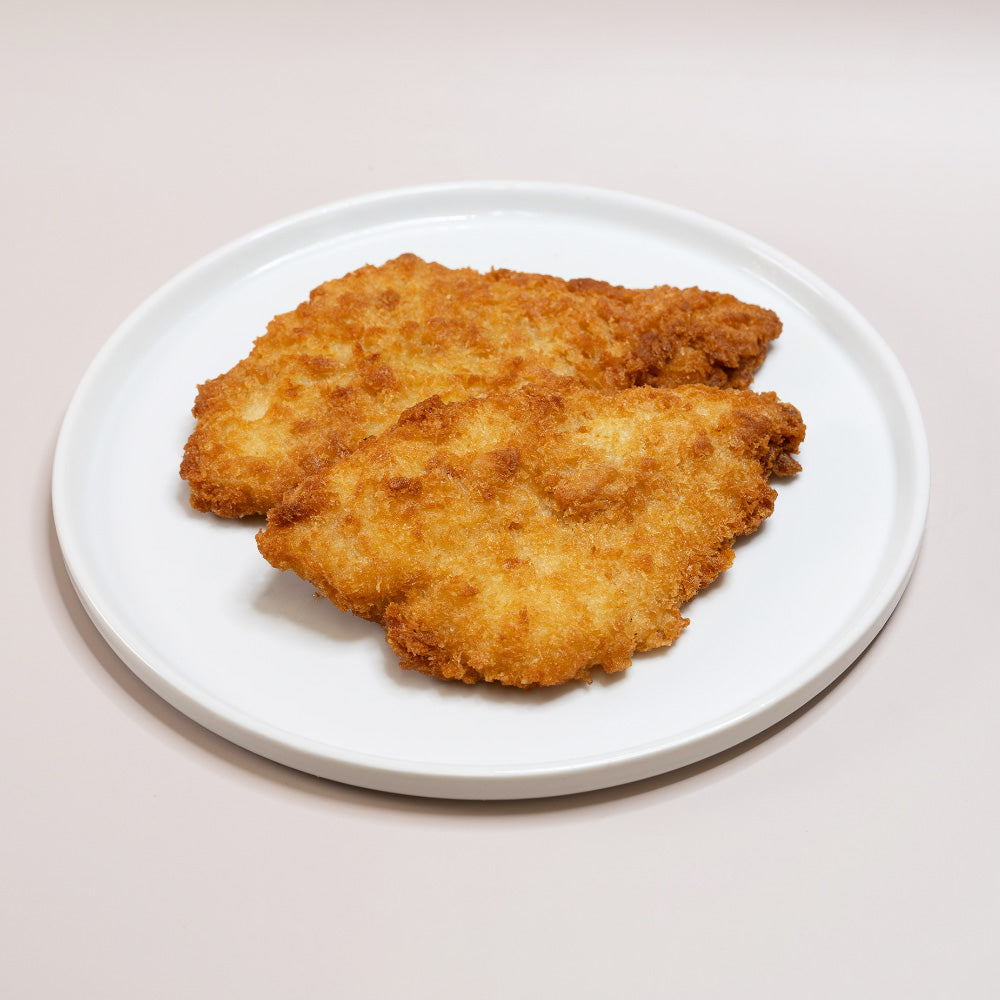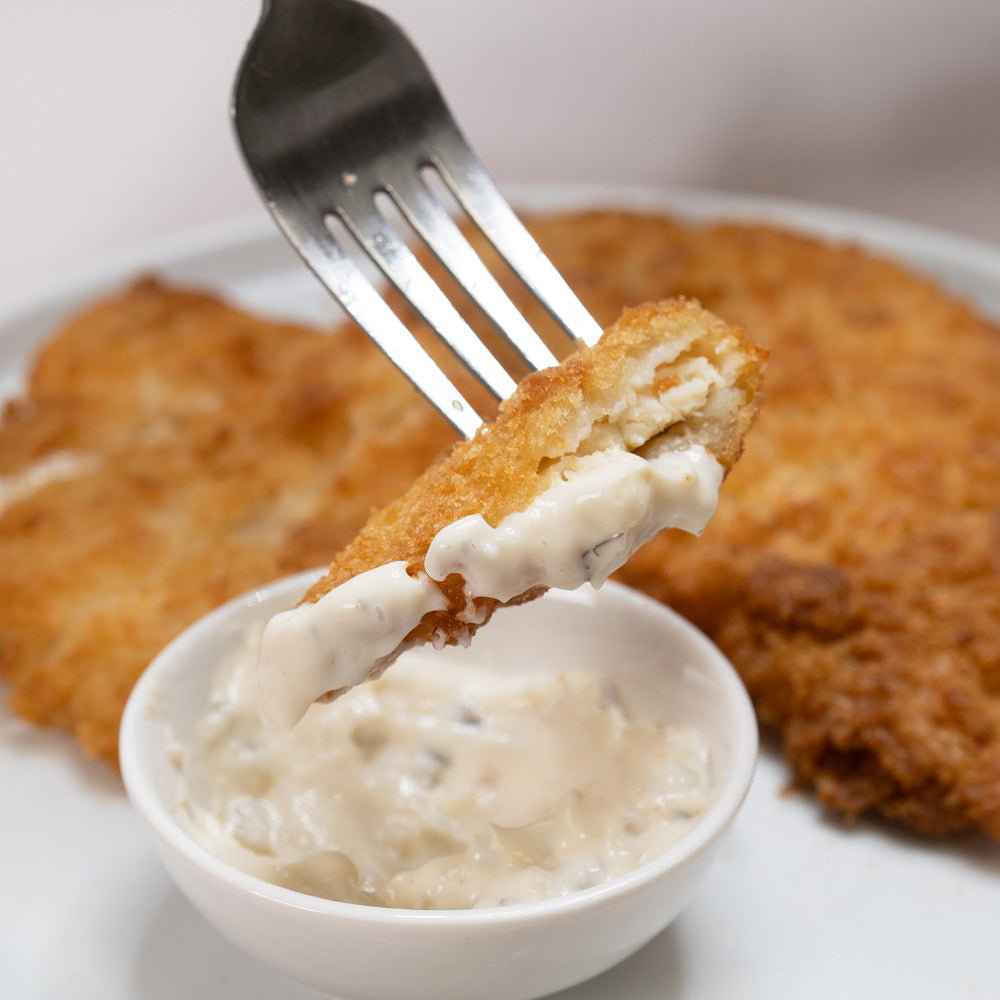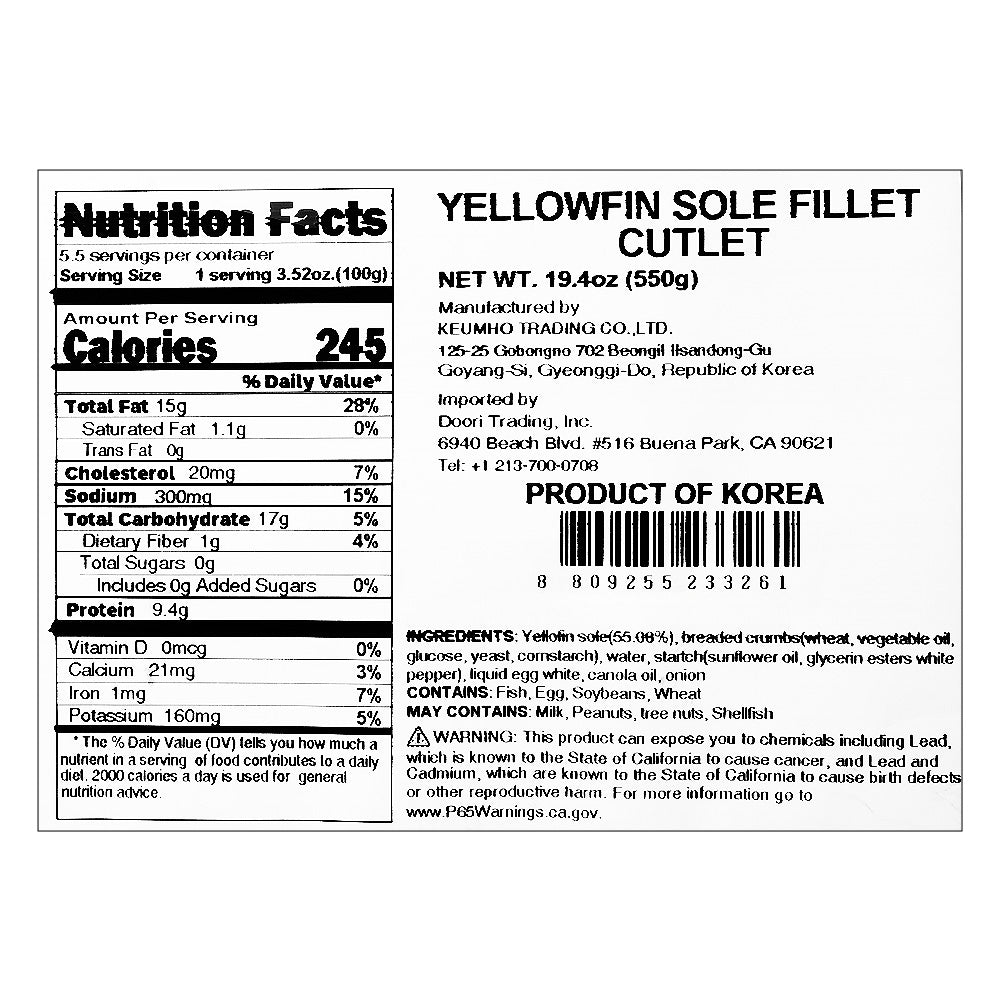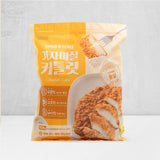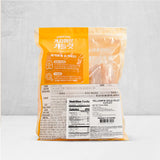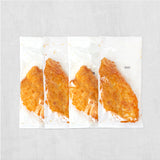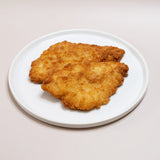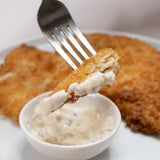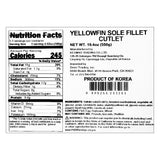 [Premier] Frozen Yellowfin Sole Fillet Cutlet 550g
Lightning Fresh
Free shipping on Lightning Delivery items over $169
[Primie] Flounder Cutlet 550g
It is a moist and soft Premier boneless flounder cutlet. Crispy on the outside, soft cutlets on the inside, with the thorns removed by hand! If you eat it as a lunch box, a side dish for children, or a light snack, the nutrition and taste are the best.
Manufacturing Process
North Pacific Boneless Flounder
To make sure to preserve the natural taste of a flounder meat and add a savory taste, it is fried with thinest layer of flour possible. Even the small thorns are thoroughly checked so that anyone don't have to worry about it.
How to Use
Safe packaging with a zipper bag!
It's already fried once, so it's good to bake it as it's slightly warming up. There are 4-6 packs in a 550g packaging. It is easy to cook and individually packaged, so you can always use it hygienically and freshly. Bake for 10 minutes in an air fryer at 200 degrees, turn over and bake for 5 minutes, or lightly grease a heated pan and bake for 4 to 5 minutes over medium heat.
Premium Ingreidents
New name for a safe sea food, Premier
Primie high-quality seafood ingredients are compared again and again to make sure of the quality of the product. Check the "Premier" label to make sure that safe sea food is made with the freshness maintenance system.
California Proposition 65
WARNING: Consuming this product can expose you to chemicals including lead and cadmium which are known to the State of California to cause cancer and birth defects or other reproductive harm. For more information go to www.p65Warnings.ca.gov/food
| | |
| --- | --- |
| Allergy Info. | Contains wheat, soybean, egg |
| Manufacturer | Primie |
| Origin | Taean-gun, Chungcheongnam-do |
| Ingredients | Flounder (USA) 55.08%, Bodram raw bread flour [flour (USA, Canada), vegetable oil (Farm oil: Malaysia), glucose, raw yeast, corn starch (corn: foreign (Russia, Hungary, Serbia)}], purified water, starch for batteries [corn starch (foreign: Russia, Hungary, Serbia)},Scarlet oil, glycerin fatty acid ester, soy milk, and battery mix [corn starch (corn: foreign (Russia, Hungary, Serbia)}},gravity (USA, Australia), savory flavor battery mix, white pepper powder, garlic powder, egg white liquid, canola oil, onion |
Note: Since it's already frozen, do not defrost and freeze it again.
Storage:Store frozen.

Primie offers delicious and convenient dishes. What Primie makes is trust, not food. Enjoy delicious seafood cleaner, fresher, and healthier.
Shipping Information
Refund Policy
1. Exchanges and refunds can be requested within 7 days of receiving the product.
2. For exchange or refund request, please contact us through email(help@wooltariusa.com) & phone (310-933-8648) with a photo.
3. If you request an exchange or refund on other boards, such as a review board, exchange or refund is not possible.
4. For simple change of mind, the shipping cost and 30% of the product price will be charged as a restock fee for returns.
5. Refrigerated delivery products and Viscose Rayon products cannot be exchanged or refunded only if there is no defect in the product.
이상품은 꾸준하게 주문하는 상품인데 간편하게 생선을 먹고 싶을때 딱인것 같은 매번 주문할때마다 가격이 오르는것이 흠인상품 ?
반찬 아쉬울때 간편히 잘 이용할수 있어 좋아요. 재구매 의사 있습니다.
살이 도톰하게 들어 있어요 생선까스 별로 안좋아 하는데 이건 맛있어서 또 사먹을 것 같아요
통통하니 에프에 딱 데워서 양배추 샐러드랑 먹으면 너무 맛있어요~~~ 남자친구도 너무 좋아하고 ㅎㅎ
제꺼는 안에 4개 들어있었어요. 안에 적어도 5-6개는 들어있었으먼 ㅠㅠ