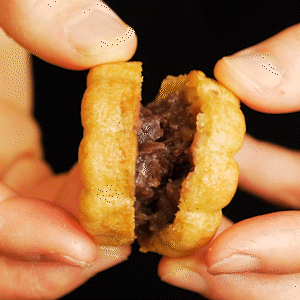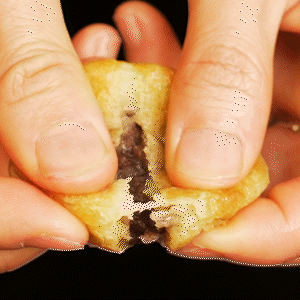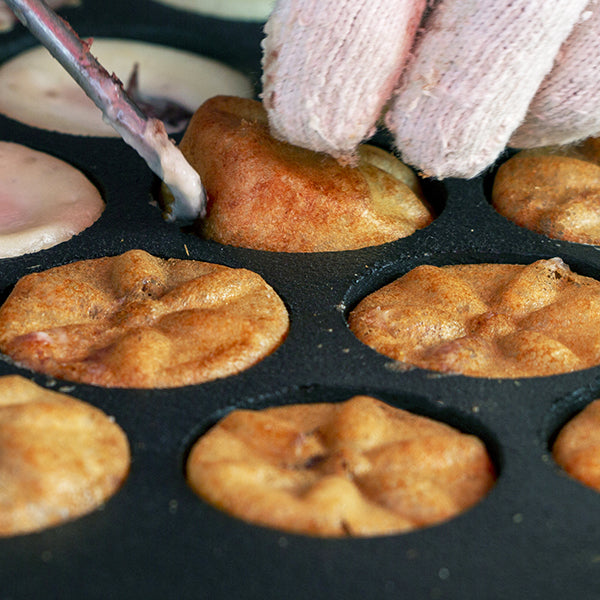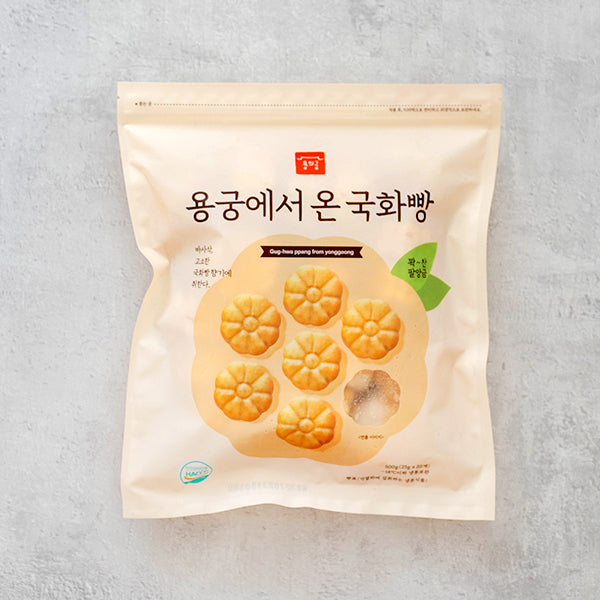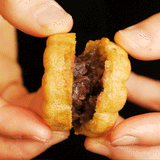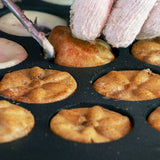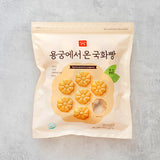 Flower Shape Bread (Red bean paste/20ea) 500g
1 Day shipping
Free shipping on 1 Day shipping items over $169
[Yonggung Food] 500g of chrysanthemum bread (red bean) from Yonggung
The taste of unforgettable memories that soothe hungry at the mouth of the market!
Chrysanthemum bread of memories that were crispy at the corner of the alley and alleys in the cold winter night! I can't forget the taste of soothe the hungry that I went out with.
Now simply bake in an oven or airfryer in a cozy house. The freshly baked beans are full and the old thought is made with the sweet taste. The handling is easy and convenient, so you can enjoy the taste of memories at any time.
❉ New product launch!
20 small, cute and thick chrysanthemums are in a convenient zipper bag.
Production and Distribution
평범한 국화빵이 아니올시다!
포장마차 붕어빵 장사에서 출발하여 지금은 굴지의 용궁식품 대표로, 붕어빵 업계의 장인으로 자리잡은 김태복 사장이 인생을 바쳐 만든 제품입니다.
한입에 쏘옥 들어가는 크기로 얇은 피에 달지않고 고소한 팥앙금과의 조화가 절묘한데요. 부담없는 크기와 부드러운 식감으로 아이들과 어르신도 드시기 좋습니다.
Manufacturing Process
안전하게 위생적으로 생산됩니다!
안전관리인증을 받은 HACCP 시설에서 안전하고 위생적으로 생산됩니다. 공장형으로 대량생산된 제품과는 달리, 손으로 직접 구워 국화빵 특유의 감성과 맛이 살아있습니다.
How to Use
간편한 데우기, 편리한 보관!
냉동상태에서 오븐이나 에어프라이어에 12분 내외로 구우시면 마법같이 갓 구운 맛의 국화빵을 드실 수 있습니다. 또한 편리한 지퍼백으로 위생적이고 편리하게 보관할 수 있습니다.
California Proposition 65
WARNING: Consuming this product can expose you to chemicals including lead and cadmium which are known to the State of California to cause cancer and birth defects or other reproductive harm. For more information go to www.p65Warnings.ca.gov/food
제조사
용궁식품
생산지
경상북도 경주시
주요 원재료
밀가루(호주산)
팥앙금(수입산)

보관방법
냉동보관
용궁식품
용궁식품은 경상북도 경주에 위치하고 있으며, 용궁에서 온 붕어빵과 국화빵 등 추억의 간식거리를 위생적이고 맛있게 생산하는 업체입니다.
Shipping Information
Refund Policy
Exchange or refund requests must be made within 7 days of receiving your product and should be initiated by contacting us through email (help@wooltariusa.com) or phone (310-933-8648) with a photo.
Please note that exchange or refund requests made on review boards or other platforms are not accepted.
A 30% restocking fee plus shipping charges apply for returns due to a change of mind, and refunds are not available for non-defective refrigerated/Korea-US direct delivery items.
전자렌지 사용하면 쫀득쫀득한 맛이나고, 에어플라이 사용하면 바삭바삭한 맛을 즐기 수 있어요.
말해뭐해요 사세요 여러분 호호 겨울탬 간식으로 진짜 필수에요 한팩산거 후회합니다
대체적으로 맛있는데 가금 보관이 잘 못 된건지 마른 팥 덩어리가 있어요